November 23, 2019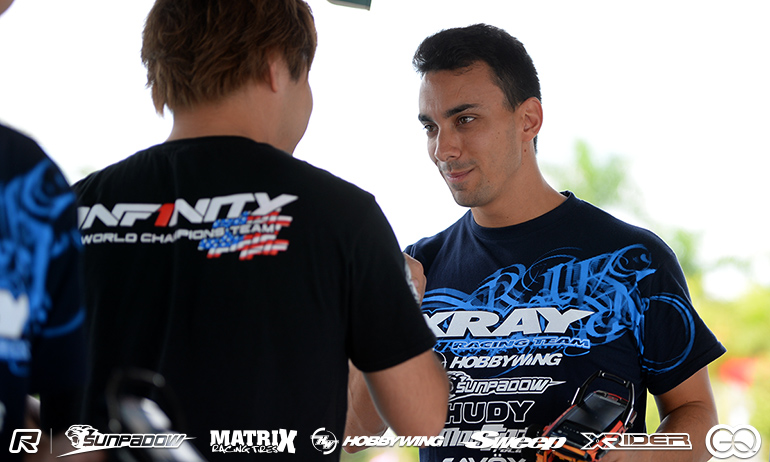 Bruno Coelho is one step closer to winning the overall SIGP title as he cruised to victory in A1 here in Xiamen this morning. Setting off from the pole position, the World Champion was never challenged and in the end could take the victory by over 4 seconds from Akio Sobue who had a lonely race in 2nd. The action was all behind as Meen Vejrak worked his way from 5th to finish 3rd with some great passing maneuvers on Nicholas Lee and Dominic Quek. The Singapore drivers would eventually come together and both ended up with a body tuck, while Nico would hold on for 4th Quek would fall down the order as he had to stop to have it fixed, ending the race in 9th and last of the runners. 'Everything went ok and the car was good', was how Bruno calmly described his run. Continuing by saying that they were initially worried about the wind which had picked up but it turned out to be a non issue. Running new tires in A1, he still has 2 new sets left and is so in a very good position to take the overall win and the 20,000 rmb 1st place prize money.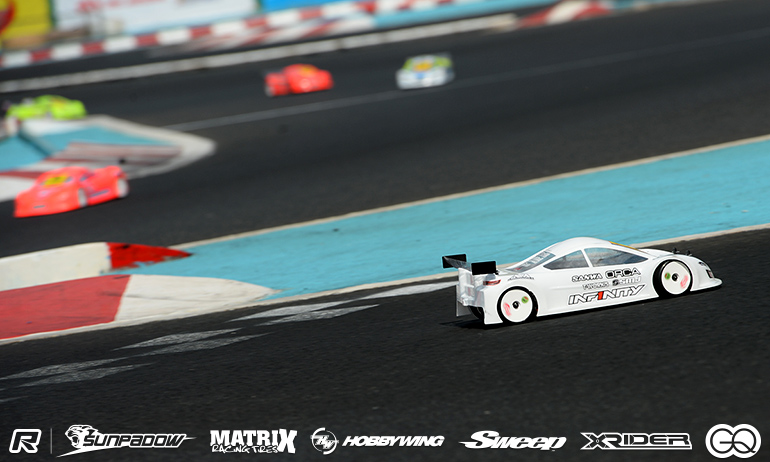 Coming home a distant 2nd, Akio Sobue declared A1 as an easy race, admitting to not being quick enough to catch Bruno but quicker than all those behind him so he just drove safe. Feeling that traction is a lot lower this morning and there is a lot less grip, despite this he will maintain his current set-up and just focus on driving his Infinity prototype and secure the 2nd overall position.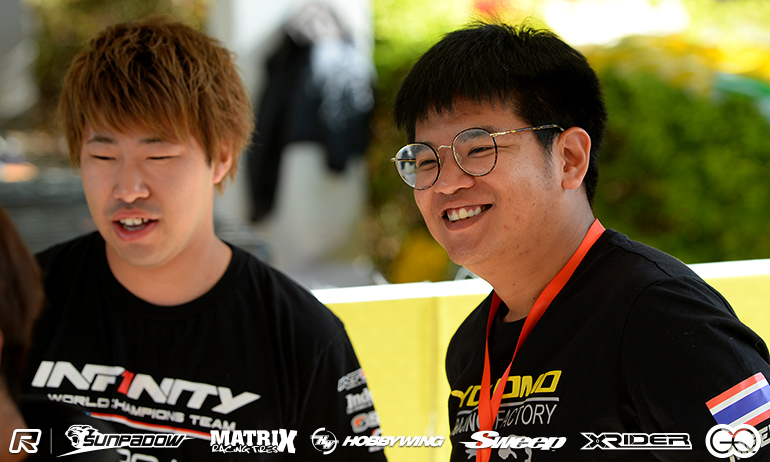 Meen Vejrak was the man on the move in A1, putting in some impressive passes, both in the left hander following the main straight. First getting passed Nicholas Lee, he spent 3 more laps behind Quek before he could find a way passed. Telling us 'it was fun for the first final', he continued by saying that he waited behind for the pair ahead to come together but when they didn't he had to work out his own way passed. Very happy with 3rd, for A2 he said he will try to make the move sooner so that he can have the time to have a go at Sobue.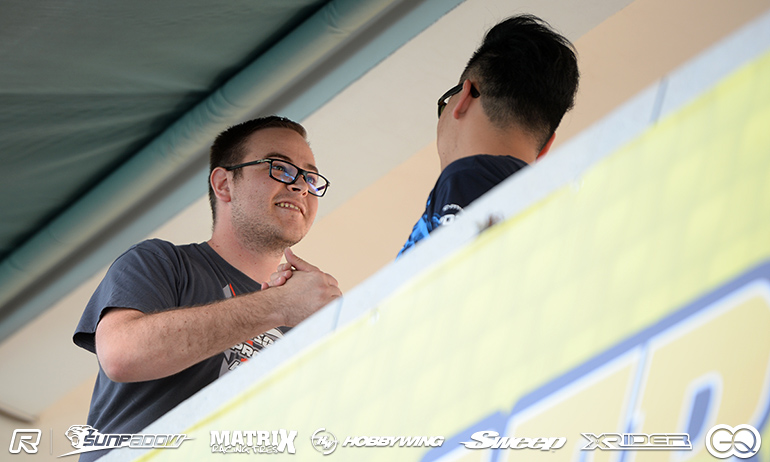 In the Stock class, the win went to Max Machler, but the German made it difficult for himself having a terrible start off the line. Explaining after that he wasn't used to the power of the boosted stock setup used here at the SIGP, he gave it full punch but spun the wheels badly off the line and dropped back to the mid pack. He was able to recover quickly and was back up to 2nd by the 3rd lap but it would take 8 more laps of chasing Quek before he could make a move. Dominic would finish in 2nd with Stick King in 3rd and Salton Dong coming home in 4th.
View the complete event results here.
View our event image gallery here.
---