November 21, 2019
Bruno Coelho has set the pace in controlled practice in the Modified EP class at the 2019 SIGP here in Xiamen, China. With drivers getting 2 runs of controlled practice today, it was the current World Champion that took his Xray to the top of the times with his CP1 time. Yokomo driver Meen Vejrak from Thailand was second overall, having topped CP2, with last season's OneTen Series Champion Akio Sobue in 3rd for Infinity. Gary Huang and Dominic Quek completed the top 5 for Xray. Asked about his feelings following practice Coelho said that his new mid motor Xray T4'20 is working well, that is despite this weekend's race being their first event on asphalt. Trying something different in CP2, the Portuguese driver said it didn't work how they expected and so they will continue to explore different set-ups in the following runs, his CP1 time some 4 tenths clear over 3 laps from 2nd place.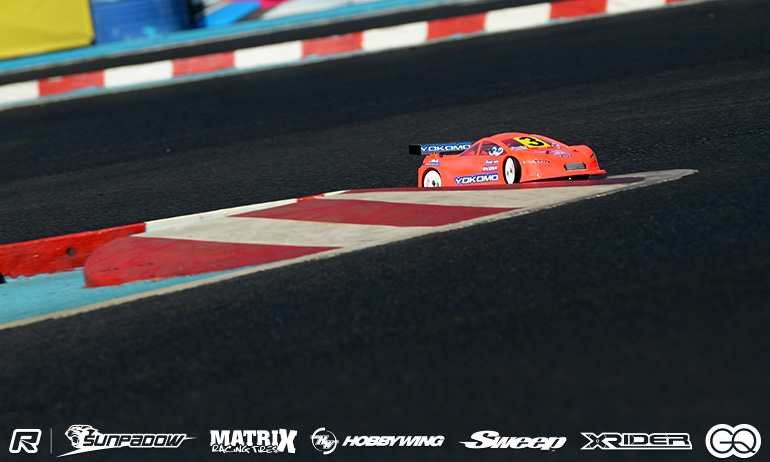 Meen Vejrak topped the 2nd controlled practice, putting his run down to being just more consistent, saying his car was the same speed as before. The former nitro World Champion who is also running 1/8th this weekend for Maxima declared that the hotter temperatures are better for him and also for the handout Sweep 36 tires. Asked his thoughts on the ARC track, the Thai driver last having run here as practice for the ISTC Worlds in Beijing in 2016, he said the layout is good but the traction is strange as it never seems to change, whether its changes temperature or if more or less cars run on it.
Complaining about his car pushing in the corners, Infinity driver Akio Sobue who is running a prototype of the company's mid motor touring car put it down to the conditions being different to yesterday. With the temperatures hotter today this is affecting his car, but also the fact that the electric and nitro classes are running separately and at different times of the day, compared to all running together yesterday, seems to also be having an effect. On his car the former TITC champion mentioned that this is their first time testing on low traction and so he will continue to try different things each run to learn as much as he can.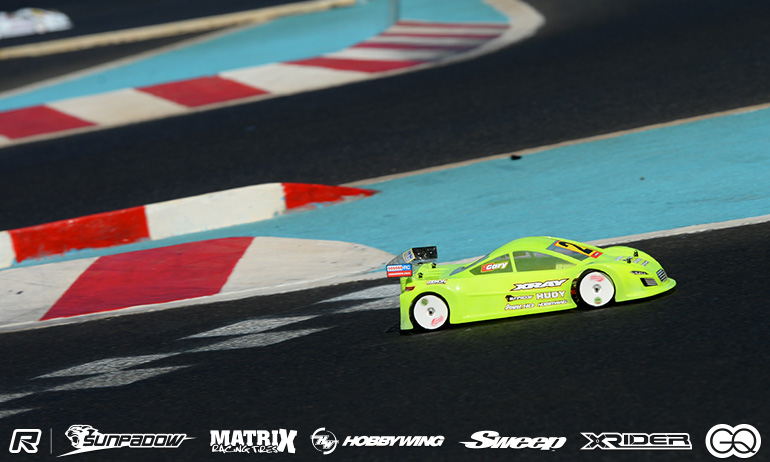 Fresh from his podium finish at last weekend's OneTen series race at AMA in Guangzhou, Gary Huang completed practice in 4th place, Having tested all week here in Xiamen the multiple Chinese national champion only received the 2020 car on Tuesday from team mate Coelho, who brought him the car directly from Slovakia, with his mechanic Gavin Kwok having to build it prior to running it for the first time on Wednesday. The effort seems to have been worth it with Gary declaring himself very pleased with his new ride.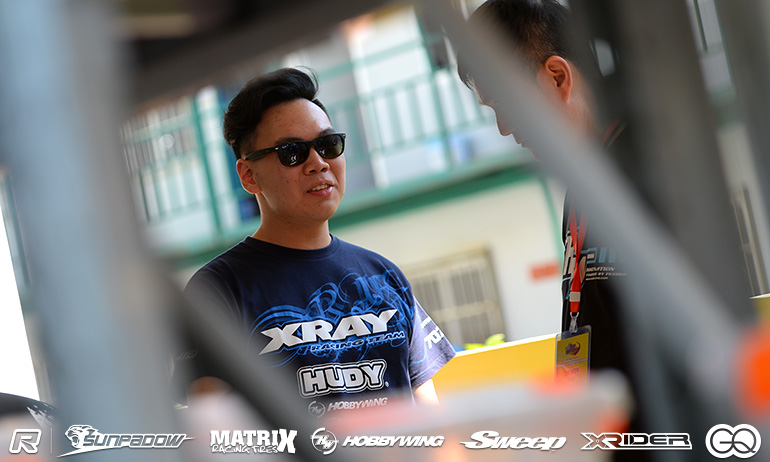 Young Singapore driver Dominic Quek completed the top 5 for practice saying his new Xray felt amazing, helped by having a big Xray, Hobbywing and Sunpadow team around him all sharing setup data. Liking the layout used this year, Quek is doing double duties this weekend in EP, also running in the Stock class where he topped the times. While he is heading up proceedings in 13.5, he said his main focus is however on Modified. Behind him Stick King from Hong Kong put the new Serpent chassis in 2nd, followed by ETS race winner Max Machler, who is making his first trip to China, in 3rd.
View the complete event results here.
View our event image gallery here.
---