November 22, 2019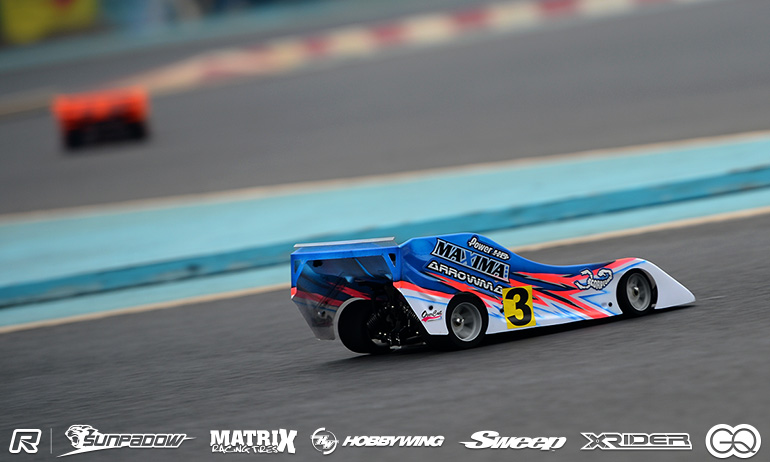 Meen Vejrak has taken the opening round of qualifying for 1/8th Nitro at the ARC International Raceway in Xiamen. The Maxima team driver ended the 4 minute run 1.5 seconds in front of top seed Kim Ki Heung from Korea. Behind the leading pair it was Gary Huang for Xray in 3rd, while Motor King took 4th with Matrix front man Cristian Boni completing the top 5. Vejrak commented that when he initially put his car down, the former 1/10th Nitro WC running an Infinity chassis this weekend, it had no steering but an adjustment to the rear toe-in and his car was much better. Happy to make a clean run, Meen felt that his Maxima engine was a little rich at the start but pushing it harder it meant it cleared out and he could put in a good run.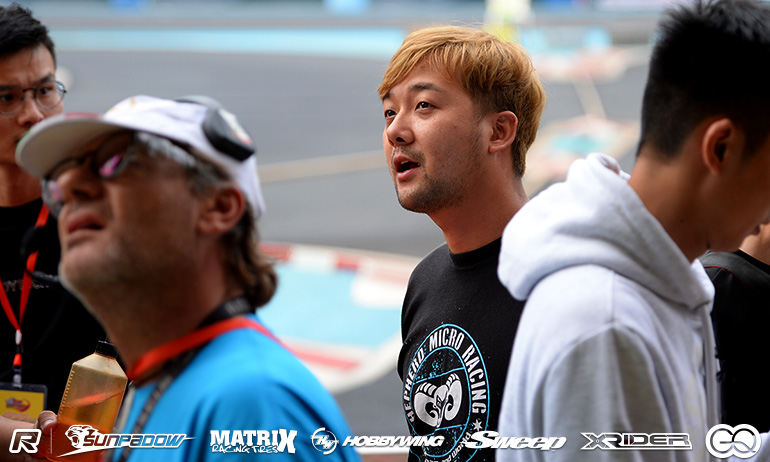 Topping seeding last night Kim Ki Heung was pleased with his run, having completed a clean 4 minutes. The Shepherd driver was another to feel the grip lower than last night and will change his car with the aim to find more rear traction for Q2.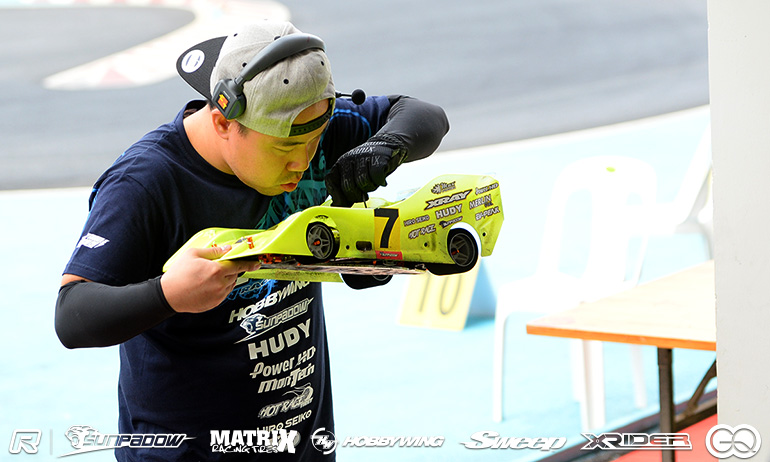 Gary Huang took 3rd for the round but wasn't so happy with the setting of his Max engine, it being set a bit too lean during the heat. Happy with the performance of his Xray chassis he will consult with his mechanic Gavin Kwok on the direction to go for the early evening 2nd qualifier.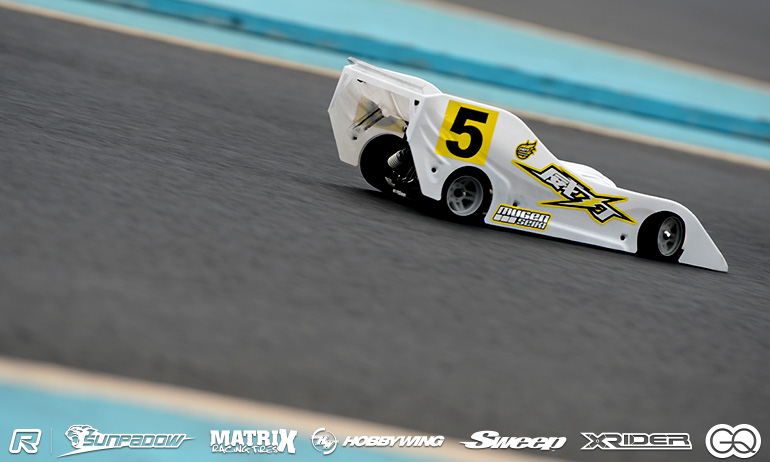 Shanghai based Motor King, running an OS powered Mugen in Nitro, said his car was very stable and with no traffic during his qualifier he could finish the round in 4th. Saying that his car was understeering slightly he will make a change to the front spring for the final run of the day which he predicts will be the rocket round, a driver's fastest run time counting towards their final qualifying position.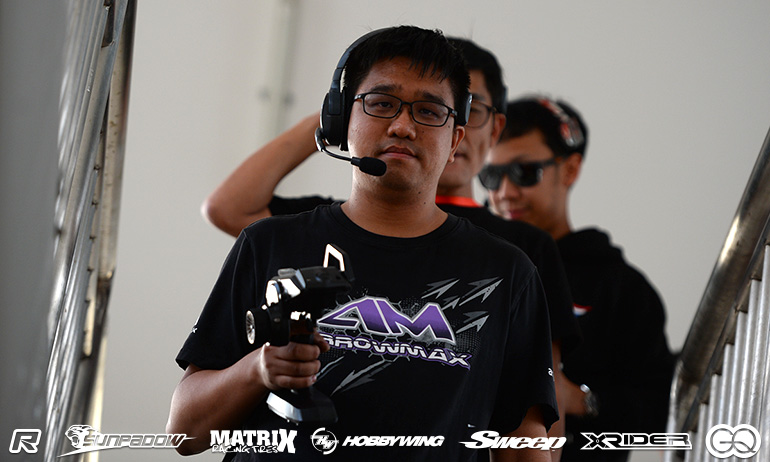 Claiming the first round of qualifying in the 1/8th GT class, Serpent driver Felix Law was over 2 seconds clear of Maxima driver Paphon Chanyasak, who is also running a Serpent chassis this weekend. Fai Ho would end the round in 3rd, followed by fellow Hong Kong driver Ali Lee in 4th.
View the complete event results here.
View our event image gallery here.
---