January 26, 2020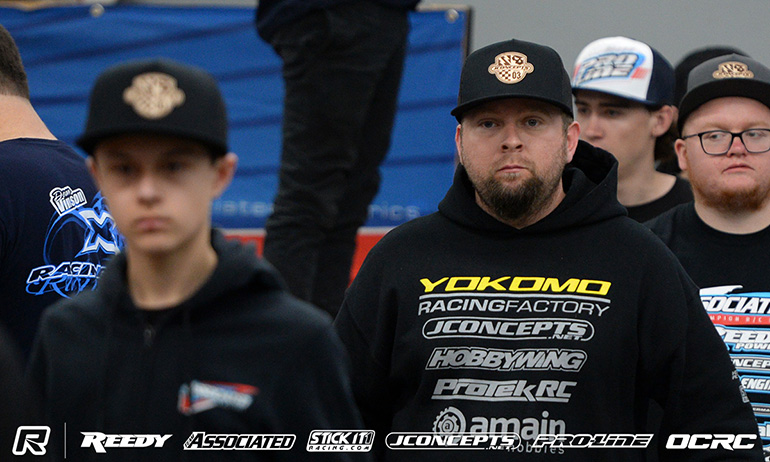 The 26th running of the Reedy Race of Champions will go into the final day at OCRC Raceway in California tomorrow with just a single point separating defending Champion Jared Tebo from points leader Ryan Maifield.  Ending 4WD with a comfortable 4 point advantage, 2015 Champion Maifield would end Day 2 with a 4th place while Tebo backed up his win in the opening 2WD encounter with a second behind Spencer Rivkin who holds fourth overnight.  Making a number of mistakes, Maifield was unable to make the kind of progress we witnessed in 4WD as up front in the race Rob Gillespie took a very popular first win of 2020 ahead of Europeans Lee Martin and Joona Haatanen.  Tebo found himself in the stacked heat of Round 2, going up against Rivkin, Ryan Cavalieri and Dakotah Phend.  While Rivkin took the win from the front row, Tebo found a way passed Cavalieri to secure second to take more points out of Maifield. Opening the Round with his third win of the event, Broc Champlin put himself right into podium contention with an impressive win ahead of Ty Tessmann and Alex Kosciuszek.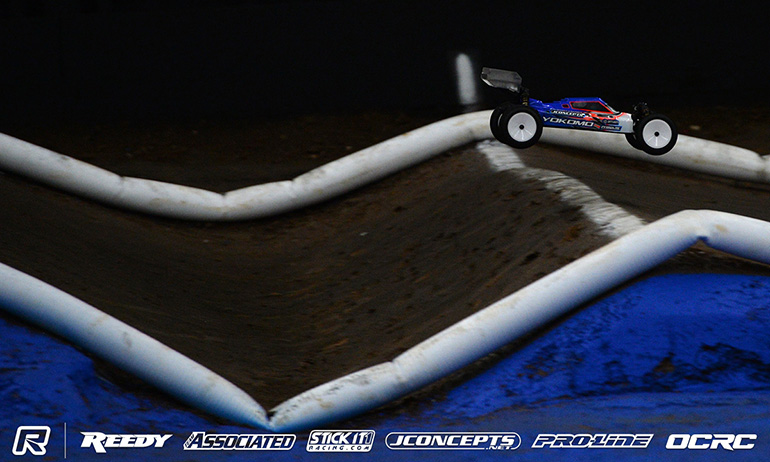 Summing up his race, the result only his second time outside the Top 2, Maifield explained his 4th place by saying, 'I just had some bad crashes on my own account and it seems the guys up front had a solid run. I thought I could at least get Top 3 but even without my crashes it was going to be hard'.  Looking to the final four rounds of action tomorrow, the former double World Champion said, 'We'll reset. I need to get a little more comfortable with the jumps especially that triple. We'll have a few beers tonight and come back reset tomorrow'.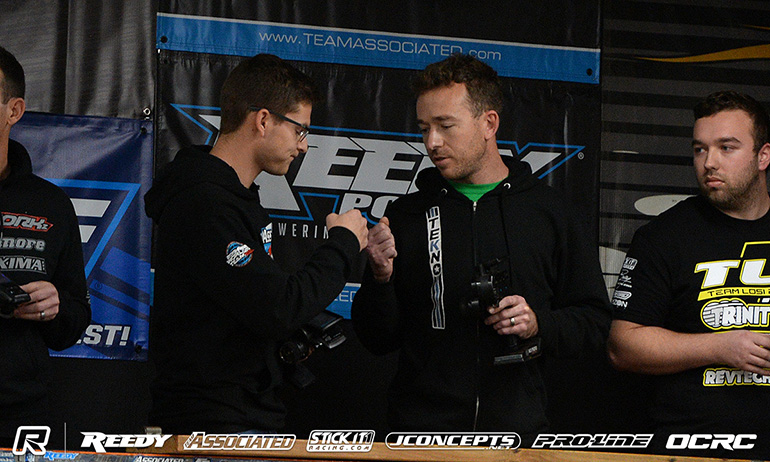 On his race, Tebo said, 'That was a really good run. My car was awesome but it's a lot harder to move through the pack than it was in 4WD.  I was right on Cav and managed to get by but Spencer had already got a lead. I caught him a little bit'.  Looking at the overnight points table, the Tekno team driver said, 'I'm making a little progress but I don't really have any good starts tomorrow.  Some people are making mistakes when they have opportunities so with this race you never know.  Maifield has a couple of low starts. It's going to be a nail biter'.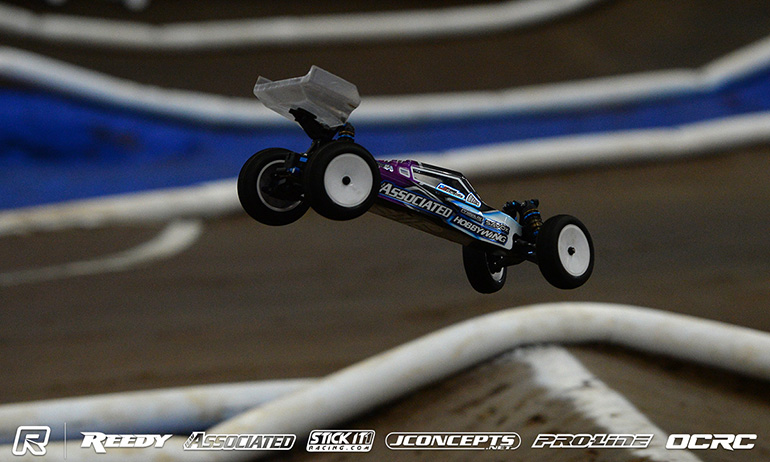 'That was a much needed win', was Rivkin's reaction to what is only his second win of the event so far.  The World Champion, who is still chasing his first Reedy Race title, continued, '3 out of 4 drivers in contention for the Reedy Race were in the heat. I took advantage of the front row start and drove a solid race'.  Asked about his car, the Team Associated driver replied, 'my diff is a little messed up so I'm going to rebuild it and run-in in practice in the morning.  It should be more consistent then tomorrow'.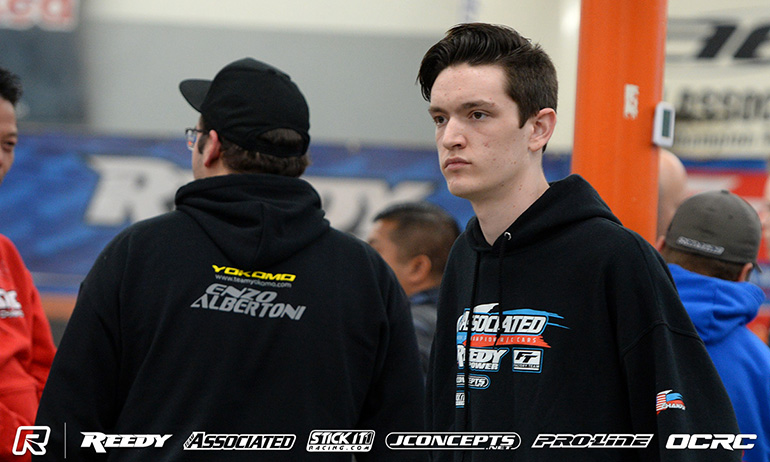 Commenting on his Round 2 win, Champlin said, 'I started 4th and was able to hole shot Alex (Kosciuszek) who started 3rd.  Yusuke (Sugiura) crashed and I was able to get by and reel in Ty (Tessmann). I had a few passing opportunities but waited on a mistake instead of forcing a pass.  The last lap I got really close and when Ty made his mistake I was able to slip by'.  With the win moving the 17-year-old into 3rd on the points table, on his car's performance he said, 'the car is working really well. It is super easy to drive and easy to drive hard. I'm going to keep it the same for the rest of the event'.
View our event image gallery here.

---