January 27, 2020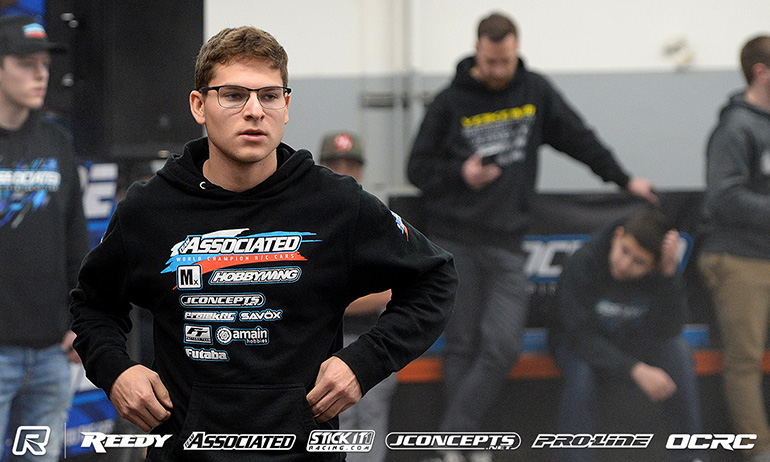 World Champion Spencer Rivkin is in with a shout of a first Reedy Race title, the Team Associated driver adding another win to close the gap on long time points leader Ryan Maifield with just one round of racing to go at OCRC Raceway in Huntington Beach, California.  Rivkin opened the penultimate round of 2WD with an easy win from pole over Alex Kosciuszek and last year's 4WD Open Champion Ron Devoll meaning he would have to wait to see the outcome of Heat 2 to see what Maifield could do and if things would go down to the final.  Starting from last on the grid,  Maifield worked his way up to third before dropping back to fourth after an error but a mistake by Yokomo team-mate & race leader Lee Martin which would promote him back to third and make Rivkin's quest a little harder.  Rivkin needs to win his last race to take the title to a tie breaker. 
Heat 2 would be won by Ryan Cavalieri from Dakotah Phend putting him on equal points with Rivkin, but the multiple champion can only drop a 3 with an improved result so is unable to deny Maifield the overall win.  In the other Heat, Joe Bornhorst ended Dustin Evan's quest for the perfect 2WD score taking the win after the closing Evans made a mistake on the final lap as it looked like it was going to be shootout to the finish line.
View our event image gallery here.

---