January 26, 2020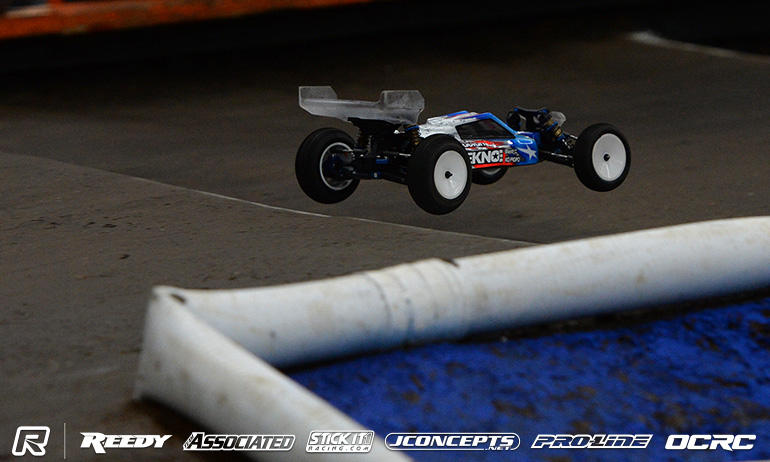 Defending Reedy Race Champion Jared Tebo has opened the 2WD action at OCRC Raceway with a win over 4WD points leader Ryan Maifield.  Starting from third on the grid the Tekno factory driver took his Associated to a 4-seconds win over the Yokomo driver who had come through from last on the grid.  Having endured a very tough time in 4WD, ending up 18th in the points, former two time champion Dustin Evans would come to the fore in 2WD taking the Heat 3 win over the races other multiple champion Ryan Cavalieri.  The same race wouldn't net the start Dakotah Phend was in search of as the TLR driver finished 5th meaning he loses further ground to Maifield in the points table.  One of only two non North American drivers to win in 4WD, multiple European Champion Lee Martin open his 2WD account with a win heading home Yokomo team-mate Yusuke Sugiura and Ron DeVoll in an encounter that would see both Ty Tessmann, who led for a time, and Spencer Rivkin drop points to their rivals as they finished 4th and 5th respectively.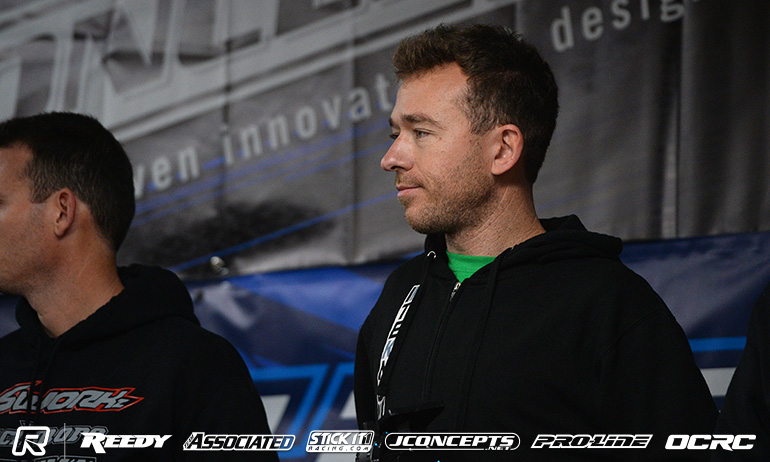 'That was a good one', was how Tebo summed up the first round of 2WD.  He continued, 'I had a good start and got into second. I drove a little nervous. I thought I would catch Alex (Kosciuszek) quicker but he actually pulled away.  Eventually I settled down and could catch him. Then I had a bobble and dropped back but I got there in the end'.  Looking to the second round, which will bring Day 2's action to a close, he said, 'I drove a little nervous so I'm going to work on that but the car was good and I'll leave it same for the next one'.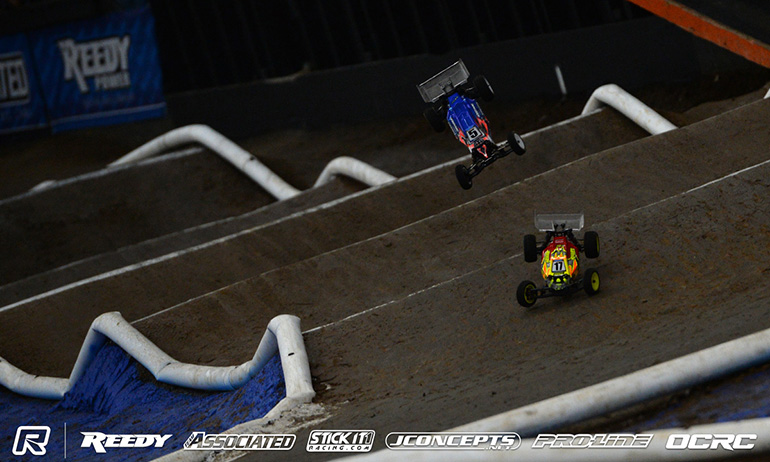 Summing up his race, Maifield said, 'Any time you can get a Top 2 off the back row is good but it started off tough. I got tossed around a bit at the beginning'.  He continued, 'Myself and Cole (Tollard) had a good race but I got into him.  It was pretty obvious it was my fault so I waited.  Alex (Kosciuszek) then made his mistake but I decided to wait.  I don't want officials to make weird calls so I police myself.  Once I got by Alex, Tebo was gone but a second place, I'll take that'.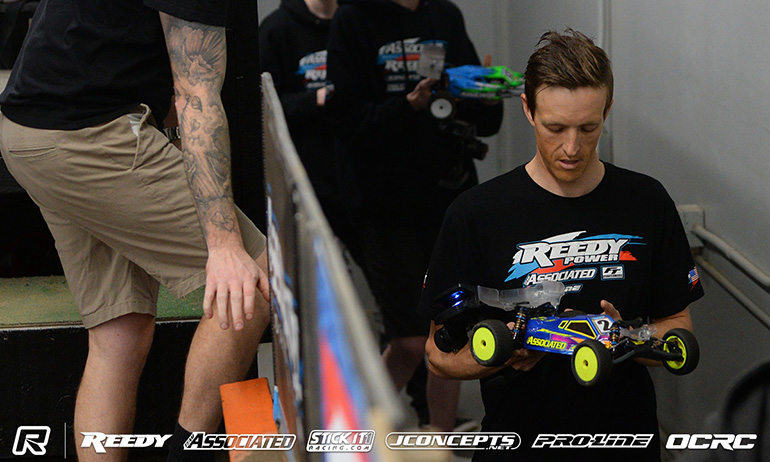 Bouncing back into the event with the switch to 2WD, Team Associated's Evans said, 'I couldn't figure out 4WD.  I also started from the back in the stacked heats but with no speed I wasn't able to do anything. It was super frustrating'.  Happy to open 2WD with a win, he said, 'I am out of contention (for the overall win) but I'm going to try and win as many 2WD races as I can'.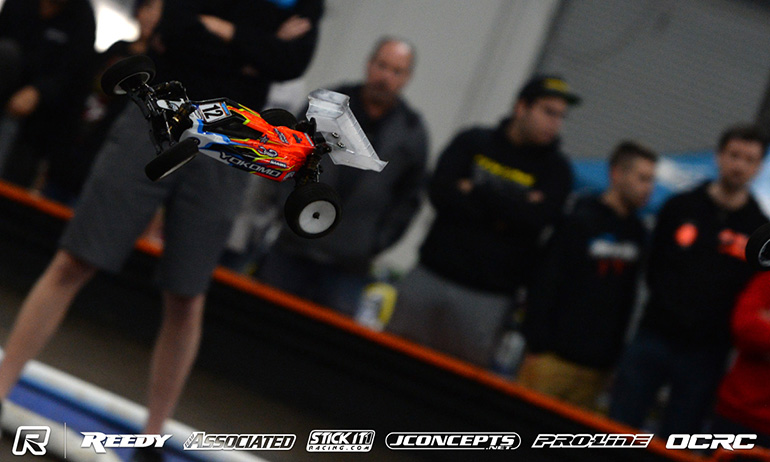 Commenting on his race, Matin said, 'I had a front row start with Shin (Adachi) next to me so I knew if I didn't crash in the first few laps I wasn't going to be hustled too much'.  He continued, 'Ty (Tessmann) got up the inside of me when I understeer but I had a stroke of luck at the triple and retook the lead.  I tried to keep good pace but safe enough not to scare myself and it seemed to work out well'.  He concluded, 'my car is good, I just hope the tyres hold out'.
View our event image gallery here.

---