September 16, 2022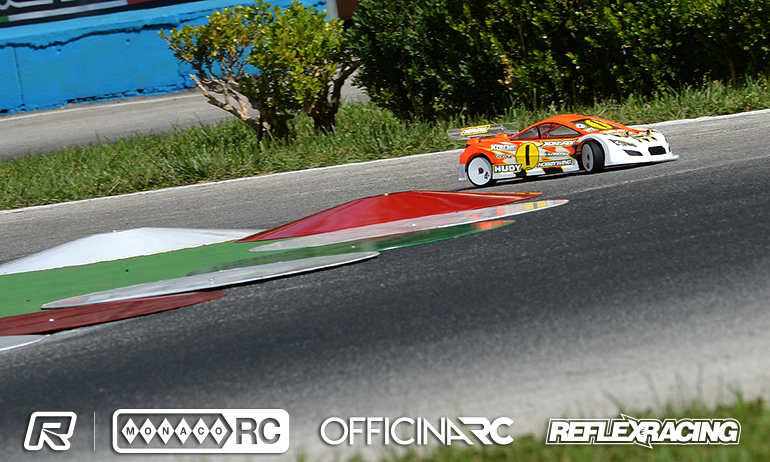 While it was business as usual at the front with Bruno Coelho posting his fifth TQ run in the re-run of yesterday aborted Q4, the two drivers to enjoy strong performances would be Akio Sobue and Marc Rheinard.  Both driver would posts their best runs around the Gubbio track, Sobue setting the second fastest time and getting within 8/10th of Top Qualifier Coelho while Marc pulled off a P3.  Behind, Q1 surprise Michal Orlowski would getting another P4 ahead of former champions Jilles Groskamp and Ronald Volker.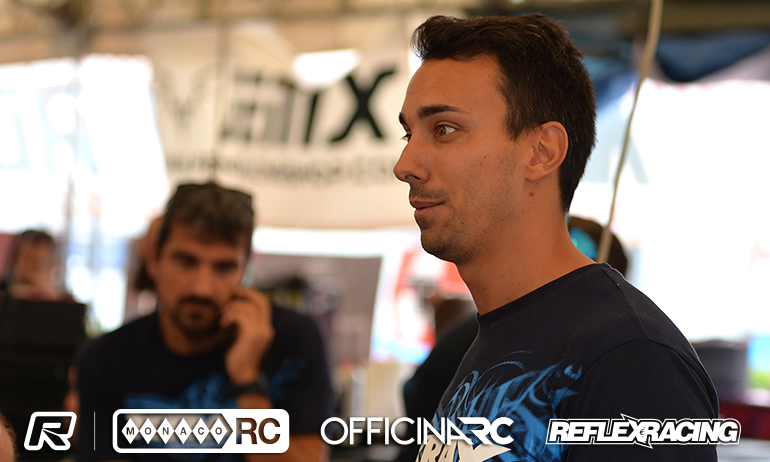 Re-run after light rain at the end of the fourth round yesterday disadvantaged the drivers in the top heat, with all drivers issue with another new set of tyres for the second attempt,  the qualifier would see Coelho rock a painted body for the first time.  Explaining the switch from the white body he had run so far, the Xray driver said, 'It is hard to get bodies painted at the moment so I only have two and I made them wrong, they are not in the perfect position'.  The same body type as the white one he used, he continued, 'It is very important you have the right position. I like to run a painted body but everything counts in this race so if its slower I don't car if it is painted or not'.  Asked if expects to run his colours again, he replied, 'we are still deciding if we adjust the set-up to the body or just change back to the white one'.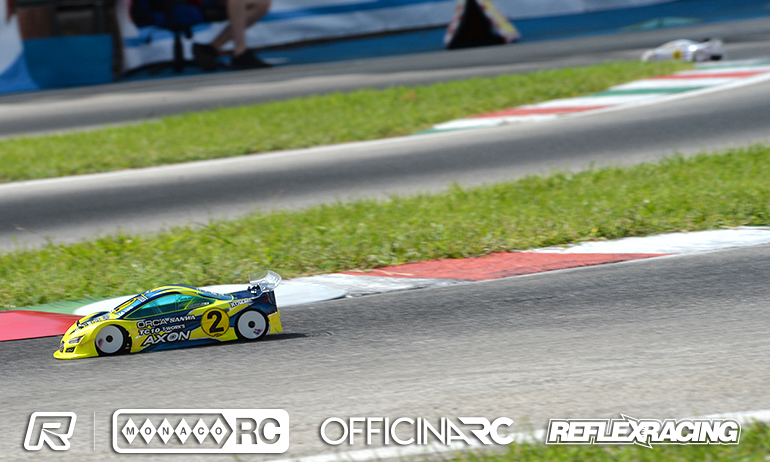 'I'm happy with second but I need to push more in the last qualifier', was Akio's reaction his Q4 effort.  Sitting 6th overall with one round remaining, the Axon driver continued, 'our car suits today's track conditions but I think the run could have been even better.  Twice I had traffic so I had to be very careful'.  Happy with the car, the Japanese driver will leave it unchanged for Q6 confident it is up to the job and he just needs to drive well for the 5-minutes.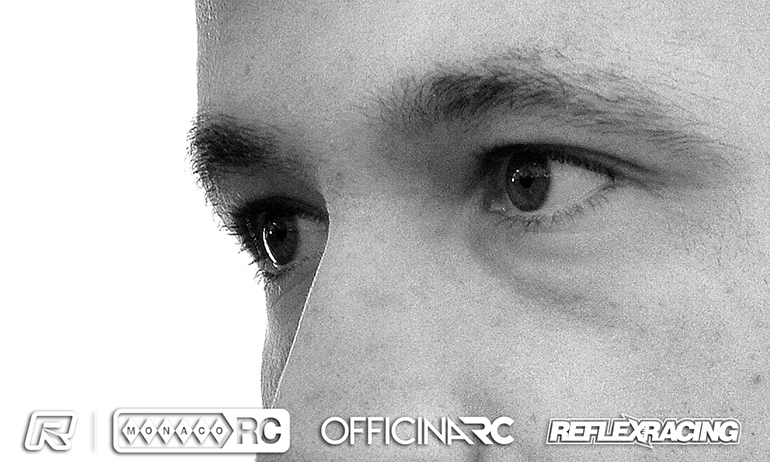 Summing up his run, Rheinard said, 'A bit late and I have no idea how, to be honest'.  The 3-time Champion continued, 'we are having many up and downs with more downs but at least this time we are fighting with the top guys'.  Suffering a mistake that 'cost [him] 1 second, he said, 'In my mind I knew I needed that one to make the A-Main. I am still not safe but I am more to the top after that one'.  In Q5 he said his Awesomatix was 'fast but difficult to drive' and 'now it as super easy to drive again with no big changes'.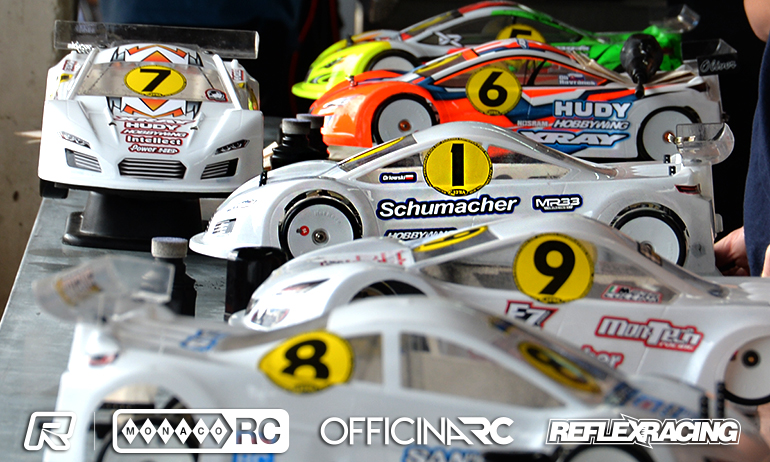 Orlowski said his improved performance came from a change in set-up that meant there was 'better overall grip in the car'.  The Schumacher driver continued, 'Now we are trying to figure out one last idea but we don't want to risk being bumped out of the A-Main'.  The Pole added 'starting at the back in the A-Main in the wet anything can happen' but first you must make sure to be on that grid.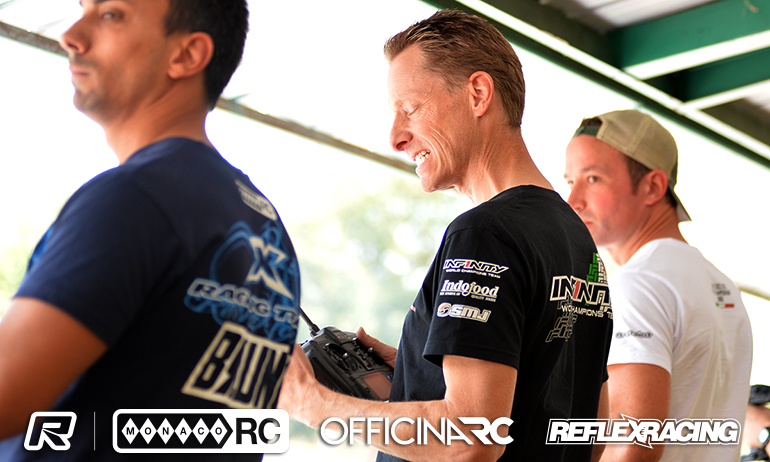 'My car felt super easy. I didn't push 100% so I was surprised to get Top 5 again', was Groskamp's summary of the latest qualifier.  Promoted to P5 for Q5 after Alessio Mazzeo was DQ'd from P3 for a tyre infringement, he Dutch driver continued, 'I am more than happy. I am going to start 4, 5 or 6 on the grid and I close to the top guys. The gap to Bruno is now also less. We are now competitive in all conditions'.  Having last been in the ISTC A-Main in Florida 8 years ago, him starting in the B-Main in China and not travelling to South Africa, he said he is 'really pumped' to make the A-Main here in Gubbio.
View our event image gallery here.

---