November 10, 2022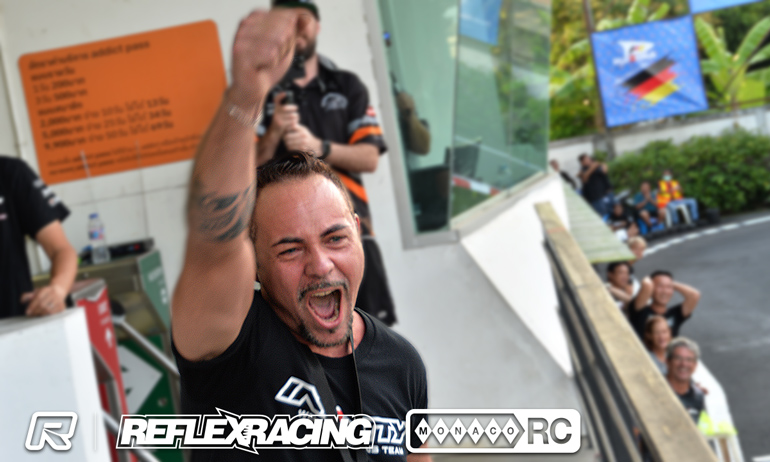 Having taken the final qualifier but missed out on the overall TQ to Infinity team-mate Naoto Matsukura,  Dario Balestri pulled off a blistering lap to win a thrilling Super Pole shootout to book his place in the 1:10 Nitro Touring Car World Championship on Bangkok.  Following a 5-minute group Warm-up for 2nd through 5th place qualifiers, each driver was given their own 3-minute warm-up that would lead them into 6 attempts to set a single lap time and try to secure their place on the grid with defending Champion Matsukura.  Qualifying 5th, Tadahiko Sahashi would be the first to go with the former 1:8 World Champion deliver an impressive 14.9 second lap,  a time only seen once in qualifying and also set by the Japanese driver.  Next up it was Dominic Greiner but it was clear the 2016 Champion was struggling as he rolled a number of times during his warm-up.  Things didn't improve for the timed laps and flipping again he would abort early.  Taking the stage next, onlookers cheering each driver as they took up position, Jilles Groskamp would set a new benchmark beating Sahashi's already impressive time with just one challenger remaining.  Step up Balestri, but his warm-up suggested he wasn't going to do it.  A flip would leave the rear wing hanging off his car forcing him to pit and loose valuable warm-up time.  Initially his timed laps posed no threat to Groskamp but then out of nowhere the Italian launched his car at the finish line riding the curbs to produce a 14.8 second lap that sent both him and the crowd crazy.  Top Qualifier of the previous running of these Championships,  he had booked his place in the final while the others will have to race through from the Semi Finals.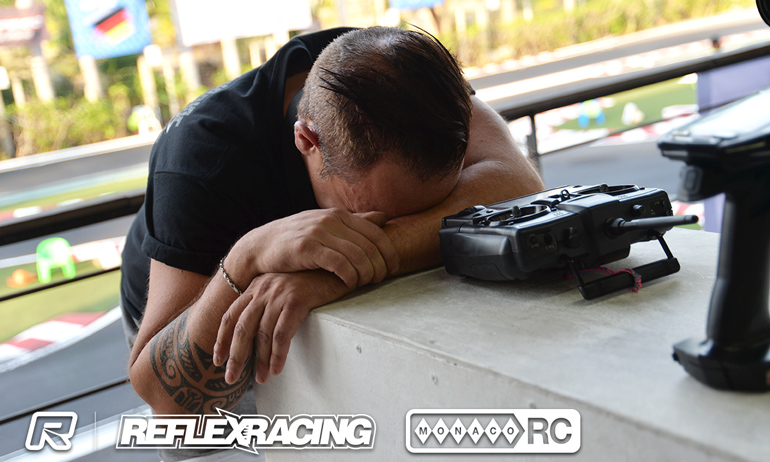 'You know, this week I lost 10-years of my life', was how Balestri reacted to his Super Pole win.  He continued, 'In the 5-minute practice I flipped and broke the body and the tyre. We changed the body and then I flip again in the 3-minute warm-up and broke the wing. I don't know how I find this lap.'  He added, 'The set-up was not for these condition and I had to take away all the steering on the radio going down the straight'.  To win the Super Pole is a 'huge relief'.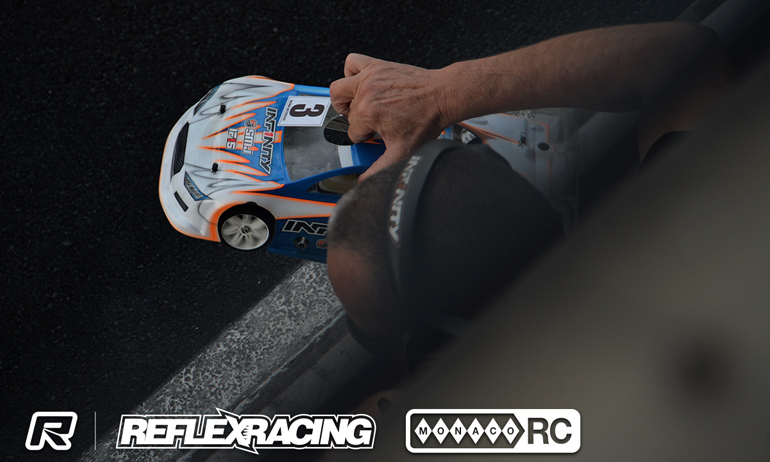 Groskamp said, 'It was great to beat the time of Tadahiko and to lead until Dario turned up. He nailed it, so he deserves it'.  Top Qualifier of this Championship 14 years ago in Portugal and still a contender for the top spot,  he continued, 'I'm happy at least I can fight for the Super Pole. I didn't expect Dario to take the curb. I don't know why I didn't think to try this myself. It was an incredible time'.  Groskamp will now start his quest for a first nitro World title from pole in the Semi Finals.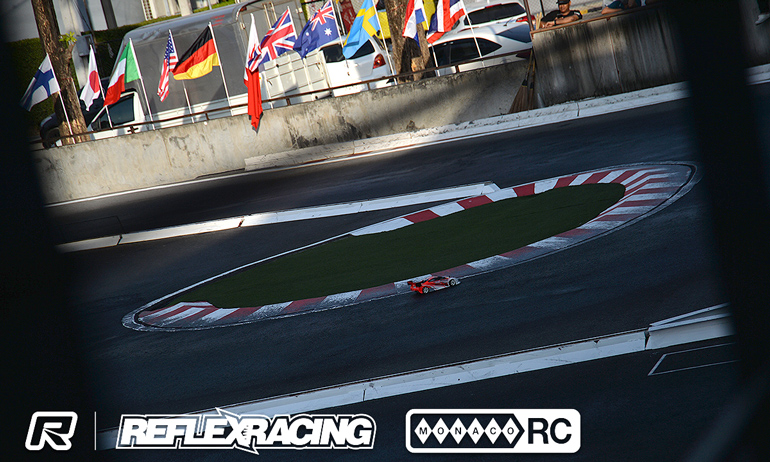 'Very exciting & very close', was Sahashi's reaction to Super Pole.  Top Qualifier in 2013 when he won his 1:8 World title then said, 'I made a target time and when I got the 14.9 I though I had done enough to win Super Pole. It was super close'.
Having damaged his car in the final qualifier, Greiner said after fixing it for Super Pole it was 'super good' and 'on rails' in the 5-minute group warm-up.  The factory Capricorn driver continued, 'the track changed for sure for my timed laps. I don't know if the others changed their cars to suit the conditions after seeing my car'.
View our event image gallery here.

---