November 12, 2022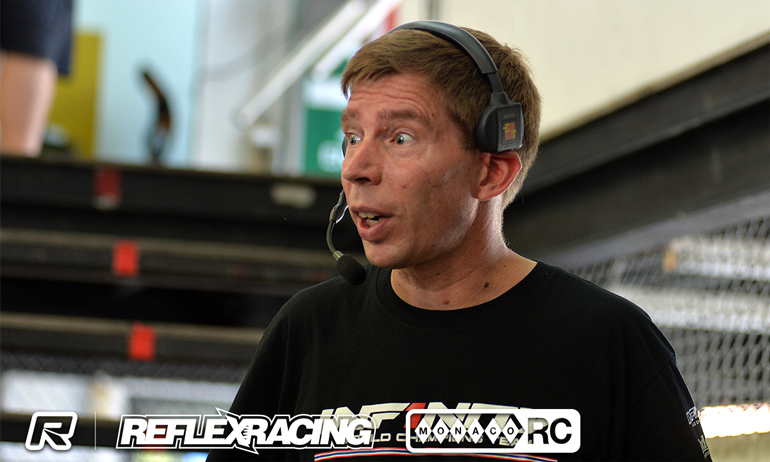 Teemu Leino's comeback from qualifying last at the 1:10 Nitro Touring Car World Championship continues full stream ahead with the multiple World Championship finalist winning the first of the 1/4 Finals which got the final day of action underway in Bangkok.  Falling ill on the first day of seeding practice (Tuesday), the Finn would miss the next three days of action on the track.  Feeling better yesterday, the Infinity driver took up his starting position at the back of the 1/16 final bumping up to the 1/8 which he duly won to put himself through to the big day.  Starting from 8th on the grid in his 1/4 Final,  he would get caught up in a first corner crash ahead of him which would leave him with a chunked right rear tyre.  While making the sweeper at the end of the straight even more challenging than it is already, he worked his way to the front to win the 20-minute encounter from Francesco Tironi, the Italian a podium finisher here at RC Addict at the 2012 WC.  The big battle of the race was for third, the final bump-up position, with impressive young female talent Supanun 'Ferrari' Khwanyuen going head to head with 9-time World Champion Lamberto Collari.  After a late pit stop Ferrari was closing down the Italian but ultimately run out of time allowing Collari through to book his place in the Semis.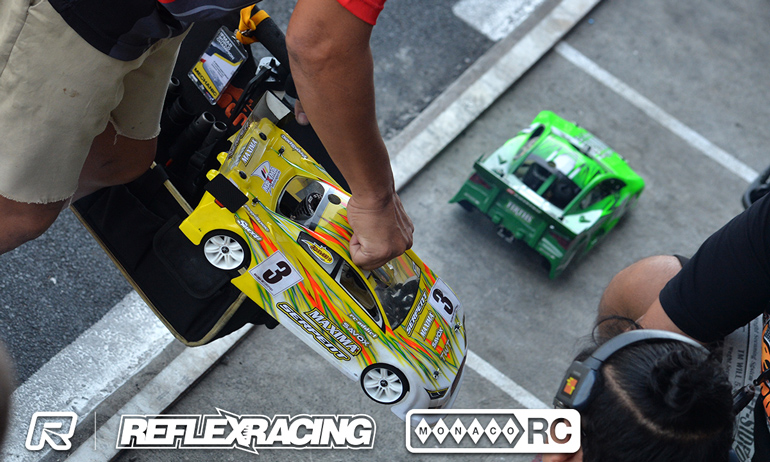 In the second of the 1/4 Finals, Charlee Phutlyotin would take his Serpent to the win ahead of the Mugen of Shinnosuke Yokoyama who had started from pole.  Bumping up from yesterday's 1/8 Final,  Finnish driver Sammy Pajalin gets to go again after coming through to take 3rd ahead of winner of that 1/8 Final Purisek Jeamjak.  Drivers now 30-minutes of action in the Semi.
View our event image gallery here.

---