November 10, 2022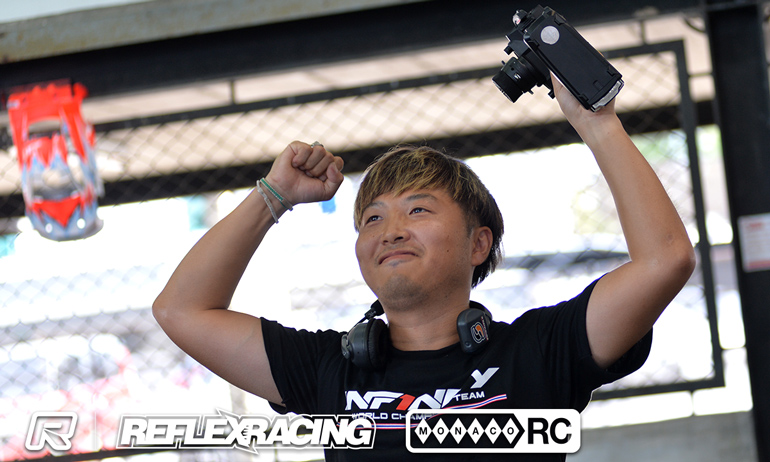 Naoto Matsukura is to defend his 1:10 Nitro Touring Car World title from pole position, the Infinity driver becoming Top Qualifier after his TQ time from Q3 gave him the tie breaker over team-mate Dario Balestri.  Three drivers went into the sixth & final qualifier vying to secure the pole position for the 9th running of the World Championship. With Balestri delivering an impressive performance his IF15 cornering on 2-wheels throughout the 7-minutes as Matsukura tried to match his pace.  While Matsukura couldn't do so, unfortunately a slower track mean't Balestri's time was 1.2 seconds short of what he needed to repeat his 2018 TQ start.  The other contender for the top spot, Jilles Groskamp would get a P4 for the final effort behind Tadahiko Sahashi, a result that would count towards his third overall ranking.  Having TQ'd the second round of qualifying yesterday Dominic Greiner would flip in the warm-up, although not in contention for the overall TQ he damaged his car and had a DNF but overall ends up fourth so get so second chance to book a direct spot into Saturday's 1-hour final with Super Pole.  Qualifying 5th in the final ranking ahead of the countryman Shoki Takahata, Sahashi is the final driver who will try to lay down the fastest lap later this evening in that Super Pole shoot out to try join Matsukura in the final.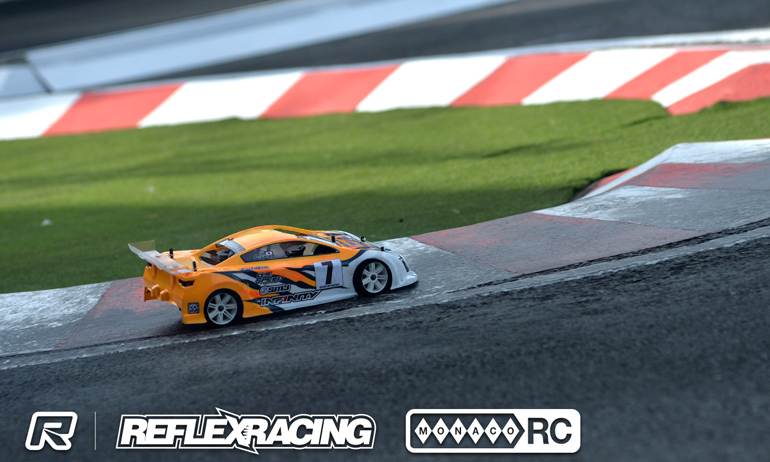 'I'm super happy and thanks to the boss Kenji and Miura for everything', was Matsukura's reaction to being confirmed Top Qualifier.  He said, 'It was a safe drive because Dario was fast in the beginning I couldn't catch him.  My car felt good so I drove with focus on the final.  Saturday I have no idea how the temperature or traction will be but I think we have a good car.  I have a practice session before the final so will see then what I need to do'.  Ask about strategy for the final, he said, 'I think we change tyre one time.  Tyre wear is very low and I think 40 minutes no problem but the for last 20-minute you have big tyres and more risk to flip so I think just change at 30 minutes'.  He concluded, 'For now I am looking forward to watching Super Pole'.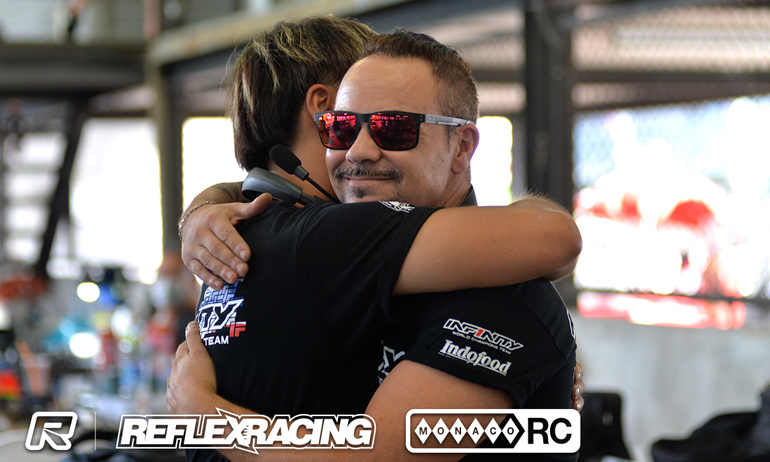 Commenting on his TQ run, Balestri said, 'I tried my best but the track was not as fast as Naoto time yesterday evening but looking at how it was 36-hours before for me it's OK'.  Having struggled early in the event with the challenging & very unique track conditions, the Italian has been finding his form today and asked about Super Pole he replied, 'I just need one lap so I see what I can do'.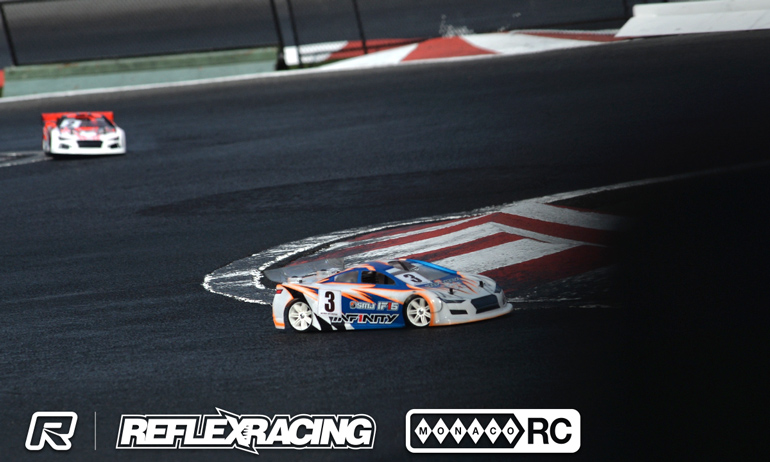 'It was close again but I lost too much time in the beginning', said Groskamp.  A former Top Qualifier of these championships, he explained, 'I did a lot of adjustments to the car and engine in the warm-up so had less running on the tyres before start but after the fuel stop the car was good.  We made a lot of progress today so I am confident for the finals and of course Super Pole'.  Feeling he has a good set-up for the finals as his car comes in later than his rivals, he concluded, 'I am happy for Naoto.  Congrats to him and the whole team'.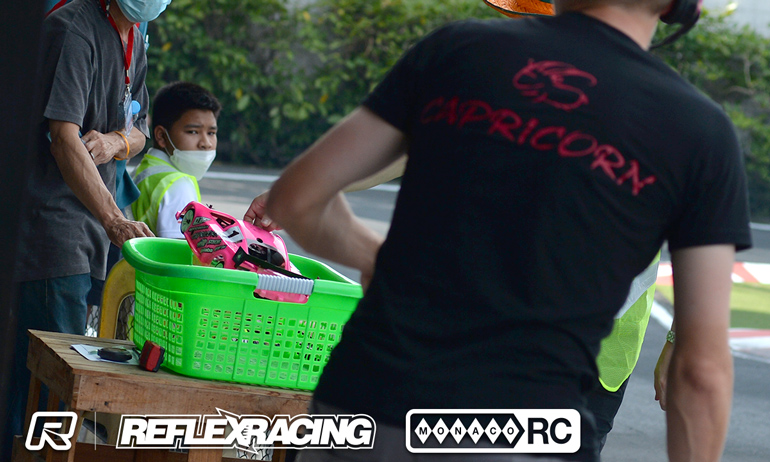 Having bent the chassis on his Capricorn following the impact with the boards after his flip, Greiner was busily working on his car to have it ready in time for Super Pole.
View our event image gallery here.

---