April 29, 2023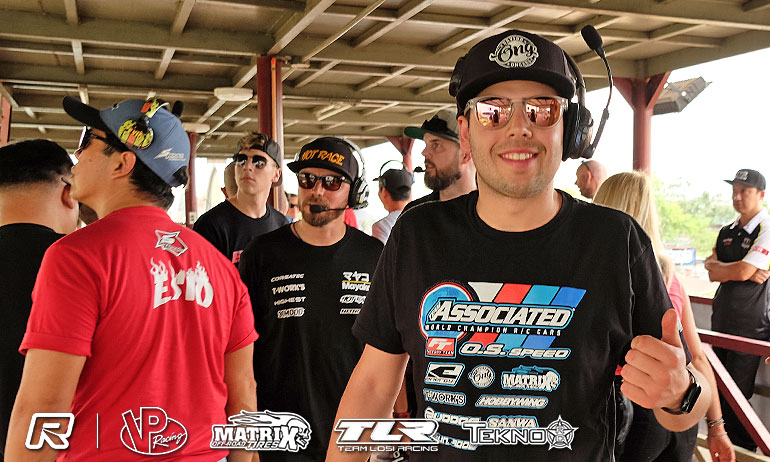 Still the fastest driver on track, Robert Batlle was once again denied at TQ run at the Philippine Masters with Davide Ongaro there to collect the top spot to make it 2 from 2.  With Saturday's action kicking off with Round 2 of qualifying, Batlle looked set to deliver on yesterday's speed but this time rather than lose out due to his own error, the Mayako driver had traffic issues on the penultimate lap.  The contact resulted in a 40-second lap time allowing Ongaro to take it by 6/10ths of a second.  Behind, a great run from Jackson Beale saw him secure the third fastest time ahead Daniel Miranda, Dino Jacinto and Harry Simms.  After a strong Q1 performance, 13-year-old Jak Parsey would suffer two flame outs while Sworkz' Micha Widmaier, P2 in yesterday's opening round, had 'a bad run' which left him only 9th fastest.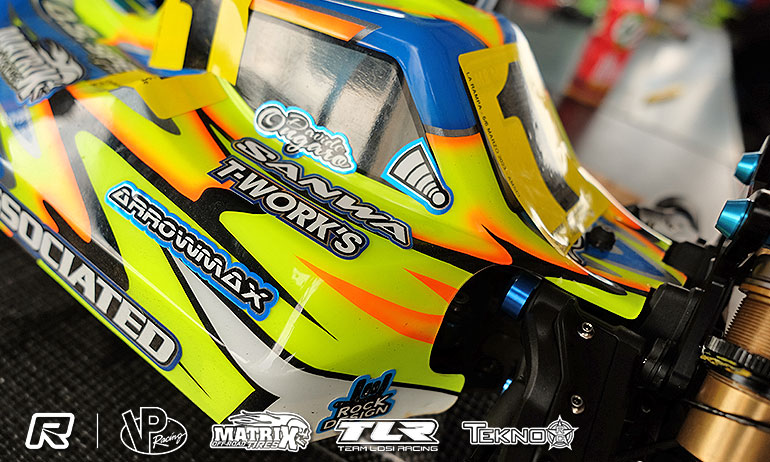 'Better' was how Ongaro summed up his second qualifying attempt, the Team Associated driver adding, 'now the lap times are going down and we are more close to Robert'.  Putting the improvement down to few changes made to his buggy, he said the biggest of these was with the shocks.  Having come here with the same pistons he used at the Euros, he said changing to different piston this morning had made the landings off the jumps better.  Pleased with his own driving over the 5-minutes, he did have problems with traffic 'but not like Robert' adding 'it is difficult to overtake here'.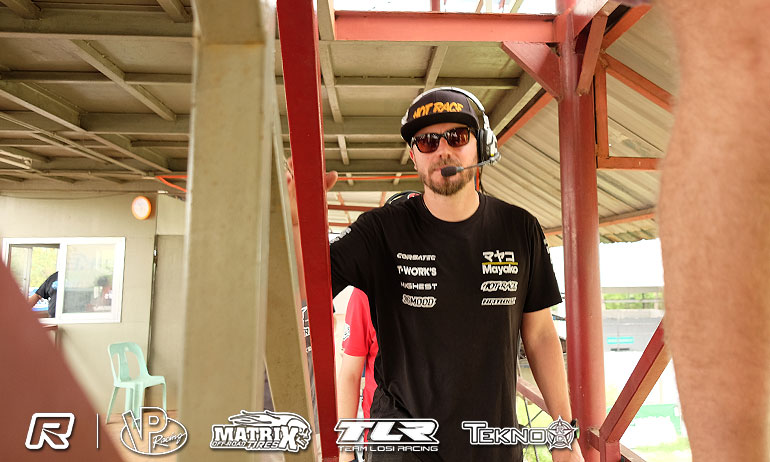 Again the only driver to post a 38-second lap this morning, Batlle summed up his lack of luck with a positive saying, 'this time I didn't fail'.  Having crashed himself in Q1 on the last lap, he explained Q2 with, 'I thought he was letting me passed but then he closed the door and I crashed into him'.  Although he didn't need to be marshalled, the incident still cost the Spaniard around a second.  Working with JQ as his pitman this weekend, he joked, 'we are two old guys just trying to beat the best in the world'.  Describing his car as 'good', he plans to go with a little harder of a set-up for Q3 after finding the track grippier today.  Still very hot there is no sun shinning today.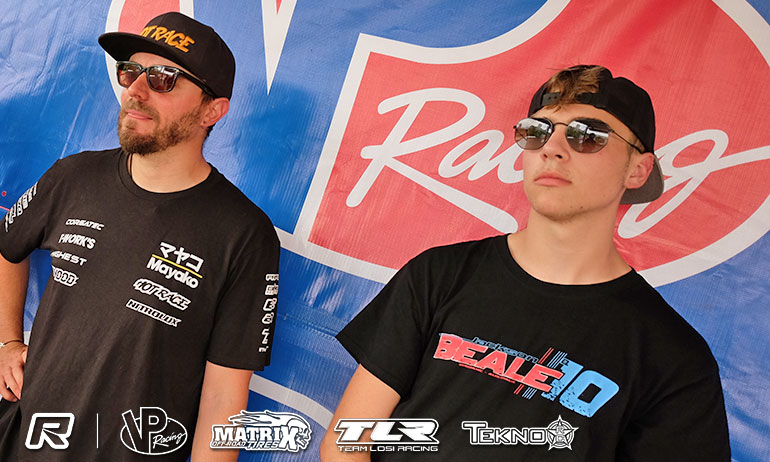 Clearly pleased with his performance having got a P8 in the opening round, Beale described his Tekno as 'super fast' but added while it is easier than before it was 'still hard to drive'.  Planning to make it easier for the next one by going up in sway bars, he hopes this should take some of the grip out of the buggy.  Asked about traffic, the Australian said he was able to stay out of trouble and apart from a few bobbles that totalled around 2-seconds in lost time, 'it was a pretty good run' for the 17-year-old.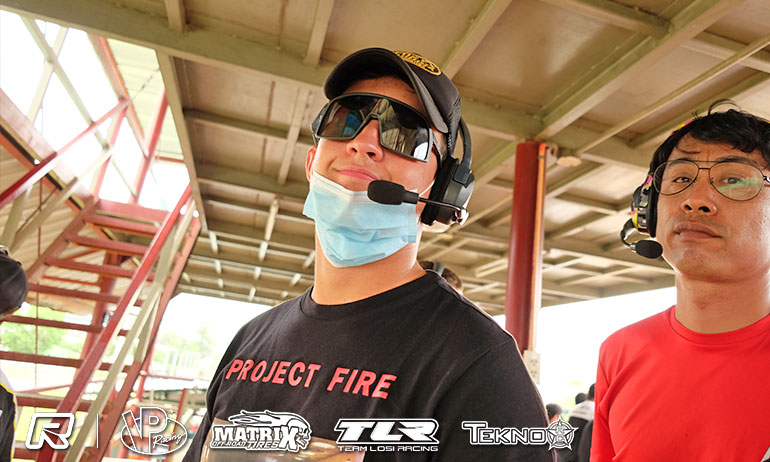 Leading the local charge, Miranda described Q2 as 'a lot better than yesterday'.  Taking up RC in 2019 as a result of Covid lockdowns putting a stop to his full size touring car racing campaign, he said he felt 'too much pressure yesterday' but he is 'a lot more relaxed today'.  Suffering one mistake that cost 2-3 seconds, which he was quick to claim as his 'own fault', asked if he planned any changes to his HB Racing buggy, he reply, 'I will leave it the same, this track is all about the driver'.
Follow Saturday's qualifying livestream here
---