April 28, 2023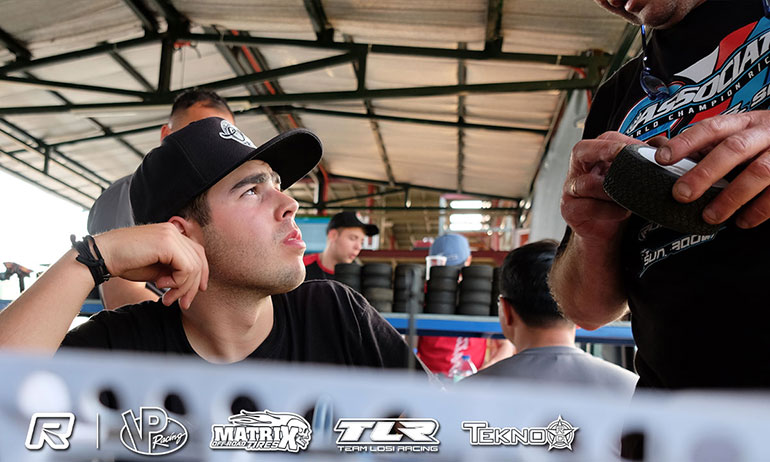 Davide Ongaro has taken the opening round of qualifying at the Philippine Masters but only after a late mistake from top seed Robert Batlle.  The last lap error would not only cost Batlle the TQ but also allow Micha Widmaier to jump him on the timing screen at the end of the 5-minute qualifier.  The only driver to lay down a 38-second lap time in the first of the four scheduled rounds of qualifying, Batlle had a comfortable gap over his rivals and was taking a cautious approach to his final lap when he caught some dirt on the track causing the first of two mistakes that left him with a 49-second final lap!  Behind the Top 3, Aaron Dexter, who is running in the second fastest heat, would post the fourth fastest time ahead of local Manila driver Dino Jacinto with young Aussie Jak Parsey completing the Top 6.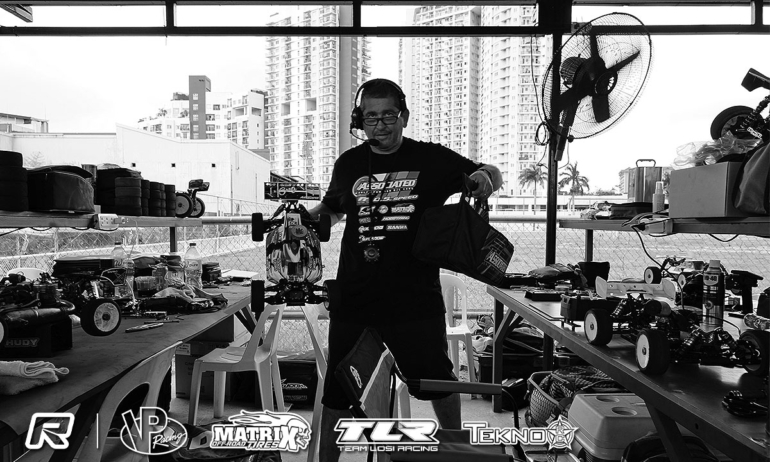 Reacting to his TQ in the opening qualifier, it was clear Ongaro knows he has work to do to match the pace of his main rival Batlle.  Suffering an unintentional crash when he hit a buggy that had braked in front of him, with his best lap over 3/10ths off Batlle, the back to back World Champion reiterated that he is just lacking the track time of his rival.  Happy the set-up on his Team Associated has the pace he needs, he said his issue is he has still yet to master certain sections of the track and it is these little fractions of time that are leaving him trailing in terms of outright pace.  Planning to leave his car unchanged for Q2, he said mastering the track will eventually come with more laps.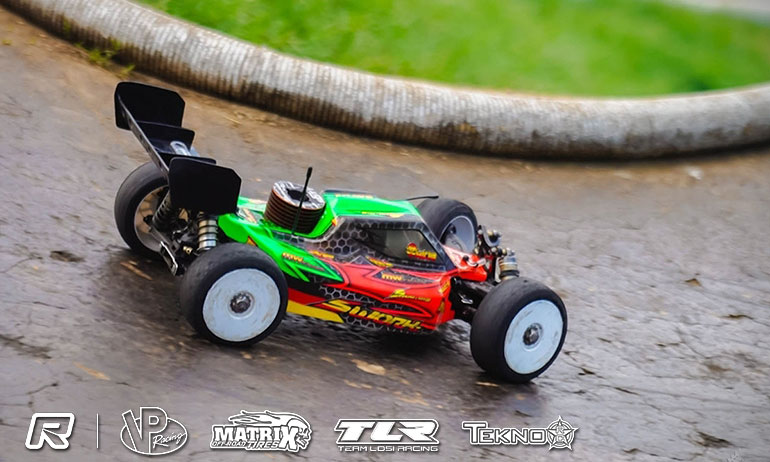 Commenting on his first qualifying attempt, Widmaier said, 'I had one or 2 laps with slight mistakes but no marshals.  I tried to go the full 5-minute with no mistakes because they are so costly around here'.  The factory Sworkz driver continued, 'my whole package looks really great so I couldn't be more happy at the moment and I'm looking forward to tomorrow'.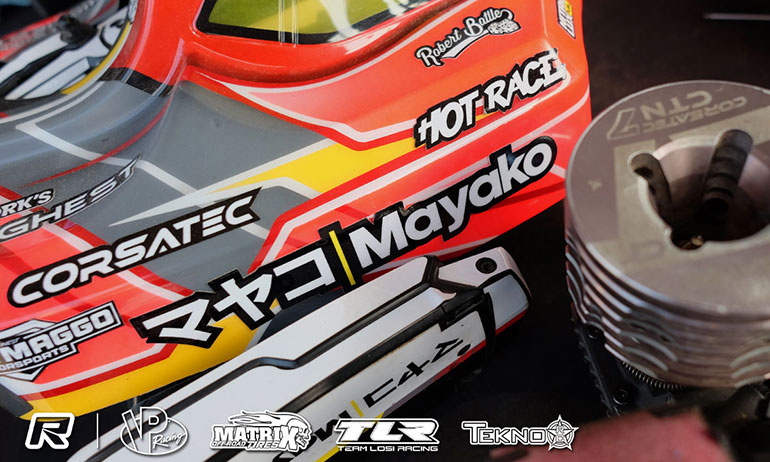 'I crashed on the last f##king lap', was Batlle reaction to having thrown away a pretty convincing looking TQ run.  The Mayako driver continued, 'my pace is super good and I wanted to be safe on the last lap so I went super close on the inside but there must have been dirt there from some else and I crashed.  Then the marshal got hit by another car, and then I crashed again'.  Feeling he improved the car a lot for qualifying having made the rear end softer overall, he said he needs now to 'calm down' his driving 'a lot' and find the right balance.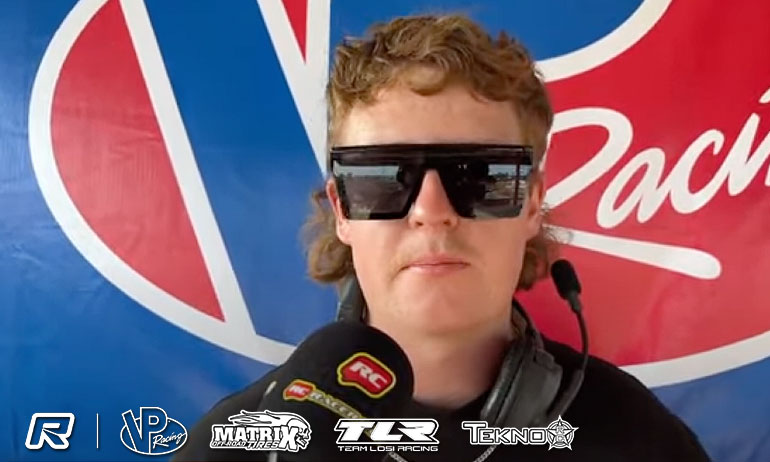 Having made the wrong call on tyre compound in seeding, 2018 Philippine Masters finalist Dexter said his run to the fourth fastest time was 'quite comfortable'.  With his Team Associated running 'really good', the only issue was the driver being a 'little bit nervy' for the first round.  The WA State Champion, Australian Nationals podium finisher and winner of the New Zealand National title in 2020, the driver from near Perth ran JConcepts Detox Blue Compound tyres and comfortable with his tyre choice the 21-year-old plans to run them again in Q2.  He does however intend to make a few small changes to his buggy set-up.  With a reseeding of the heats planned at the conclusion of Q2, another strong run should promote him to the top heat for the second half of qualifying.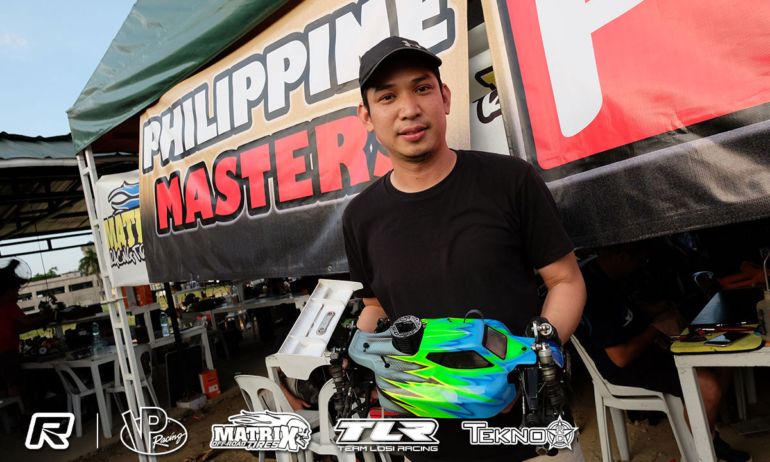 Commenting on his P5 run, Jacinto said 'luckily it went good'.  Just making the top heat after setting the 11th fastest time in seeding, he was happier with his Mugen for qualifying after making a few minor engine changes.  Also switching from a Jetko tyre to Procircuit's Kamikaze in anticipation of the cooler evening track conditions, he was pleased with how they performed.  Suffering two crashes on his run, the first a costly one on the opening lap, he will try to put in a cleaner run tomorrow.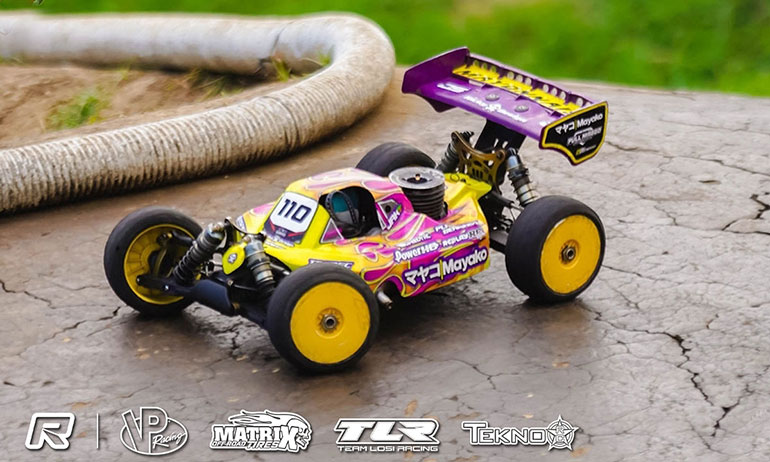 Only 13-years old, Parsey declared himself 'happy enough' with his P6 performance but feels he has better to come.  His first time to the Philippine Masters,  the return of Asia's premiere 1:8 Offroad race attracting a large contingent of drivers from Brisbane,  he described his Ultimate Racing powered Mayako as working to his liking.  Switching from a Matrix to a Proline tyre for Q1, he plans to continue with this choice as well as leaving his car set-up unchanged.  With a couple of mistakes over the 5-minutes, this is something he will work on trying to improve in Q2.
---