September 12, 2023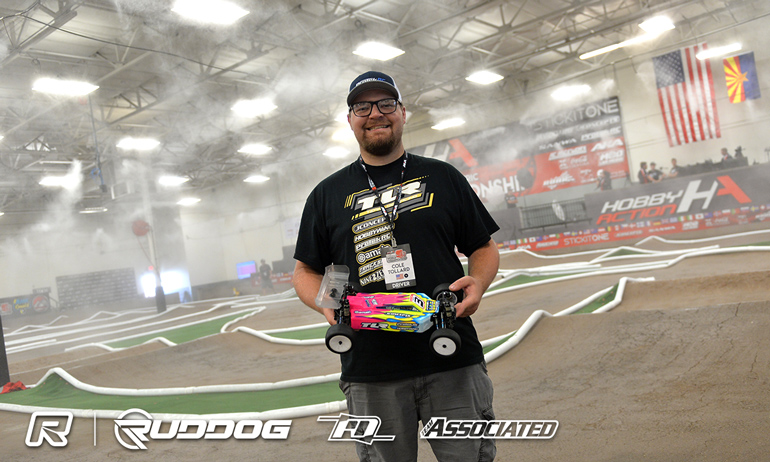 The final round of qualifying at the IFMAR 1:10 4WD Offroad World Championship threw up a huge surprise this morning as TLR driver Cole Tollard topped Q5 in Arizona.  An event in which US driver were expected to lead the way, yesterday it was a European domination on Day 1 of qualifying with Top Qualifier Davide Ongaro who took the opening three rounds and Michal Orlowski closed the day with the fastest time in Q4.  Then, when a US TQ run finally materialised it wasn't from an expected title contender.  With the final round of qualifying running in reserve order, Heat 14 was first to lay down their final attempt at improving their grip positions.  Marcus Kaerup delivered the fastest time ahead of Orlowski, the European Champions separated by 6/10ths of a second but over half a lap off yesterday's fastest TQ pace.  Running in Heat 13 together with defending Champion Bruno Coelho, Tollard bettered Kaerup's time by 3 seconds as all the drivers from the top heat watch on anxiously as their times tumbled.  Heat 13 would see Aydin Horne go to P2 for the round with Kaerup's time finally giving him a P13 for the round.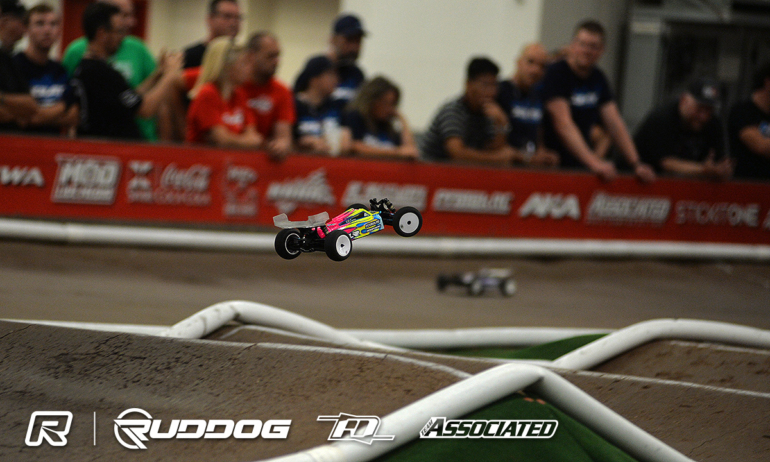 Allowing himself a little fist pump at the end of his qualifying run, Collard summed up his impressive run by saying, 'It was a good run'.  Although the 22-year-old has contested 1:8 Buggy World Championships before, this is his first 1:10 Worlds and he is in the final, a statement on hearing he reacted with a smile.  Asked about the run, he said, 'I had solid runs with a 7,7 & 9 going into the last one and watching the A guys out there I could see they were loose so I though with a clean run I could better my score.  Coelho crashed in front of me but I made to not get involved and drove my own race'.  As a result of his TQ run he will line-up P4 for his World Championship debut.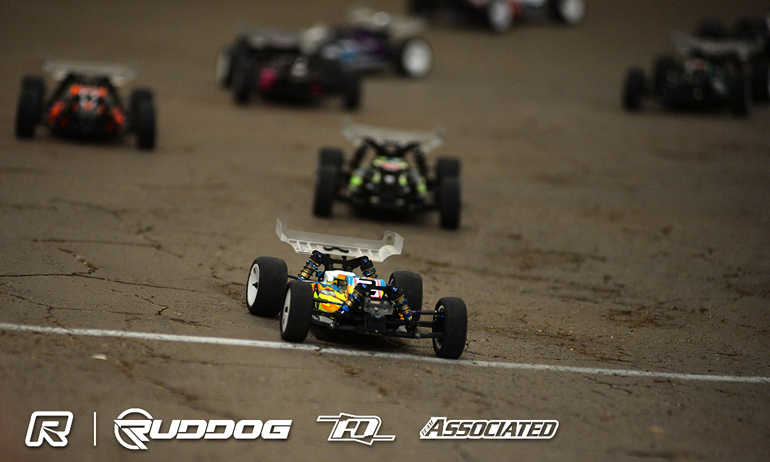 The rest of the grid will see 1:8 World Champion Davide Ongaro on pole ahead of Orlowski with Reedy team driver Dustin Evans leading the American charge from third.  Behind Tollard, Spencer Rivkin starts a much lower than P5 with Coelho lining up P6 for his title defence.  Broc Champlin, unable to drop his 9 from Q2, starts 7th ahead of Horne.  Having set the pace in seeding practice, Dakotah Phend will start back in 9th, not a true reflection of his speed, with Kaerup completing the 10 car line-up that will complete for the 19th IFMAR World title at Hobby Action RC Raceway.
View our event image gallery here.

---