September 13, 2023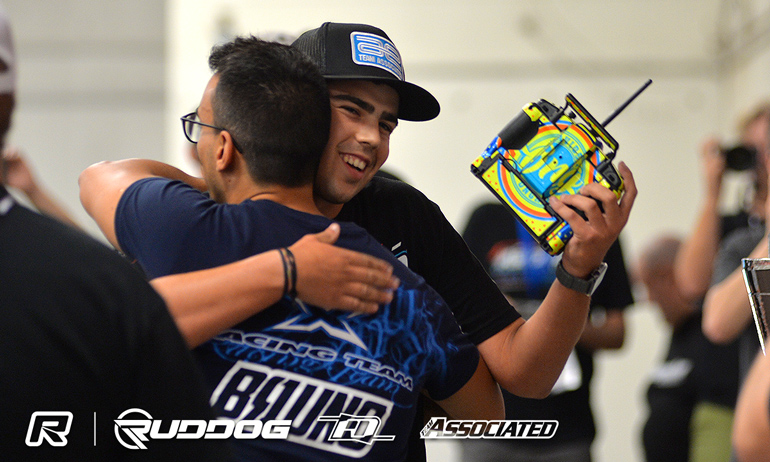 Davide Ongaro is the new 4WD Offroad Electric World Champion, the 22-year adding the title to his back to back 1:8 Buggy World titles in a thrilling battle with Spencer Rivkin that went right to finish line.  A somewhat unexpected Top Qualifier at Hobby Action, given the much mooted 'US home advantage',  Ongaro took the opening A-Main in Arizona but an error filled A2 which would be won by his Team Associated team-mate Rivkin.  With second place qualifier Michal Orlowski taking second in the opening two encounters, the trio went into the A3 showdown and what a show would they deliver.  Initially the two Europeans would pull clear of the pack but once Rivkin, who started P5, got into 3rd he closed at a pace that even Ongaro said afterwards  he couldn't believe.  A mistake from Orlowski 7-laps in put him out of the picture.  Closing the gap to his team-mate, two bobbles from Rivkin would give Ongaro short relief from the intensity behind before Rivkin was suddenly back on his rear wing.  As much as he tried almost pushing him across the line, the clock was against Rivkin with Ongaro just making it over the line for an extra lap which, once the result sunk in, he didn't complete.  Out going Champion Bruno Coelho would end his reign with a Top 3 in the closing race but overall it was Orlowski who completed the podium repeating his feat from 4 years ago.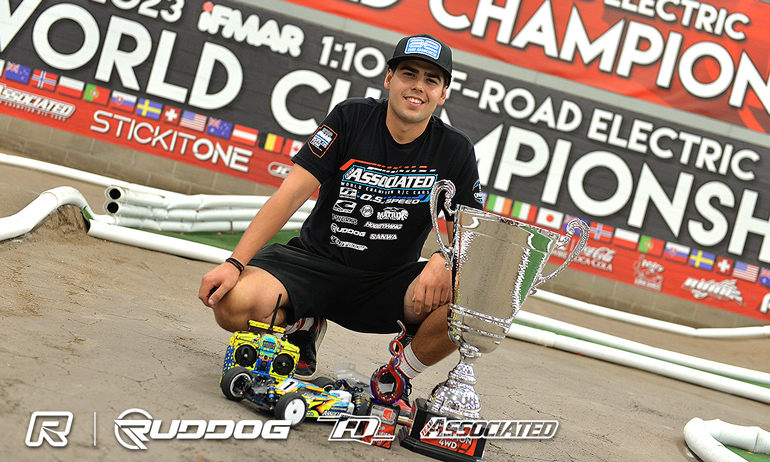 A track which the Europeans were widely expected to struggle at, becoming only the 4th driver from the continent to win the title, Ongaro said, 'It feels amazing'.  The first Italian to lift an electric Offroad World title, he continued, 'It was a super intense final, it was super close'.  On his battle with Rivkin, he said, 'I saw he was coming but I didn't expect he would do it so fast starting from P5.  I got nervous he was coming so fast but I just tried to keep the door closed to keep him behind'.  Reversing the result of the last 2WD World Championship when he finished second to Rivkin in Slovakia, asked about his chance of doing the double in 2WD, he replied, 'we take one day to relax first but we carry a position from this race'.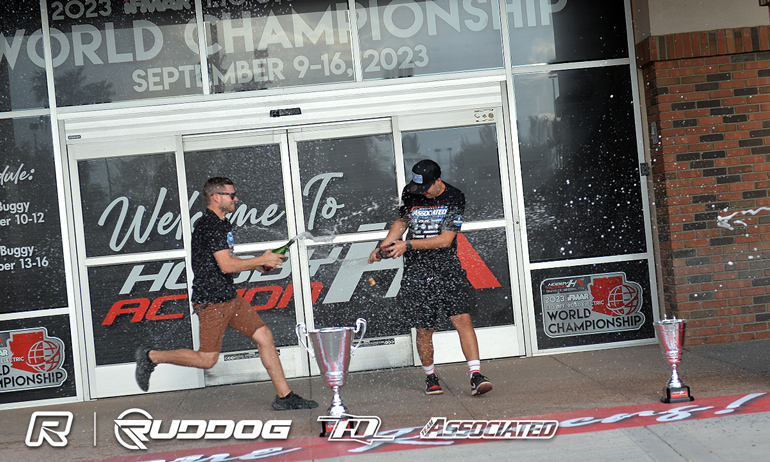 Emotionally drained from the intensity of his all out effort over the final few laps of A3, Rivkin said, 'I had a shot and I got up there'.  He continued, 'As I said before the race it was going to be a pretty big dog fight and it came down to the last lap, like I told you'.  He added, 'It was a great race with Davide and I am happy for the team with the result we got.  It was a team effort but as a racer you always want to be the one that wins'.  Holding back the emotions of having got so close he finished up with, 'that's all I've got'.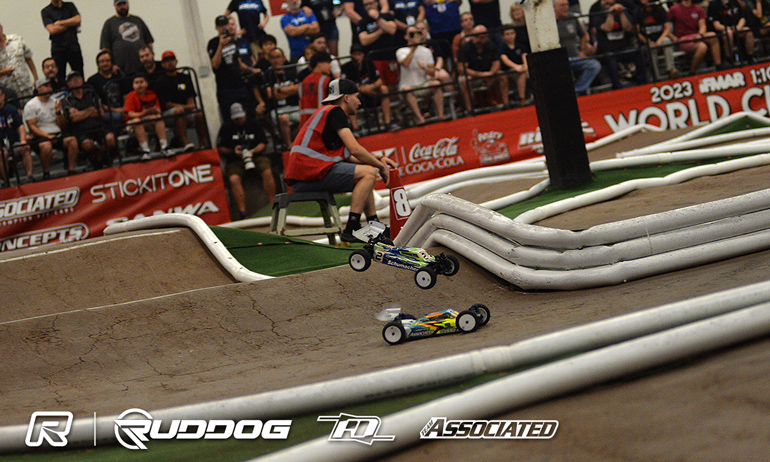 Commenting on his race, Orlowski said, 'I chose the wrong set of tyres for A3.  Watching earlier races I went for a fresher set which was a mistake.  I should have stayed on my set from A2.'  The reigning European Champion continued, 'It's another podium, the same as the last Worlds, so it shows we are consistent.  Hopefully it (the title) is going to come one day'.  Behind Orlowski his team-mate Broc Champlin would finish fourth overall ahead of Coelho with Cole Tollard marking his Electric Worlds debut with a Top 6 finish.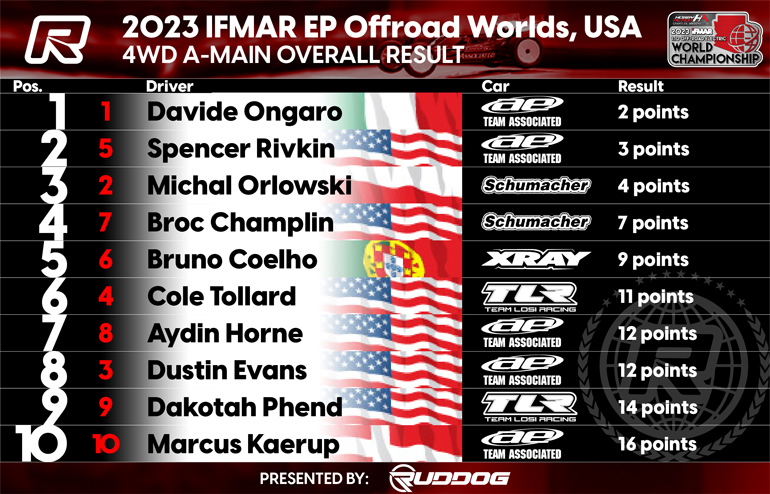 View our event image gallery here.

---