September 12, 2023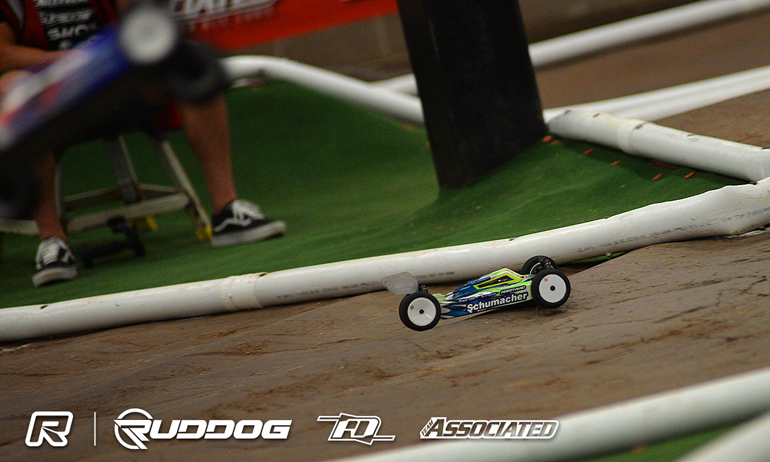 Having impressed with a P2 behind already confirmed Top Qualifier Davide Ongaro in Q3, Schumacher's Michal Orlowski went one better in the penultimate round of qualifying to post his first TQ run of the 1:10 Offroad World Championships.  The reigning European Champion joined Ongaro as the only driver to run 17-laps being just 3/10th off the Italian's Q3 time.  With Ongaro having a mistake in the centre triple which cost him 3-seconds, Orlowski took control of the fourth qualifier with Dustin Evans and Dakotah Phend in tow but the Polish driver was never really challenged by the Americans.  His team-mate Broc Champlin would post the fourth fastest time backing up the same result registered in the previous round.  Having recorded his best run of P3 in the third round, pre race favourite Spencer Rivkin would set the fifth fastest time 4/10ths up on the reigning Champion Bruno Coelho who completed the Top 6.
Commenting on his TQ run Orlowski said, 'That last round was awesome'.  He continued, 'We had a difficult start to qualifying.  Q1 I was 6th with a mistake which was OK but I didn't start Q2 as I broke on the first lap'.  Suffering a failure on the car, something he thinks he may have initially damaged in Q1,  he said Q3 was extremely good and a much needed boost to his confidence.  'The car felt really nice but I had one mistake and now after that last one I am really looking forward to tomorrow.  It feels good to have turned things around'.  He added, 'Everyone has used their tyres but I have been saving mine for tomorrow so hopefully I can get myself at the sharp end of the grid for the final'.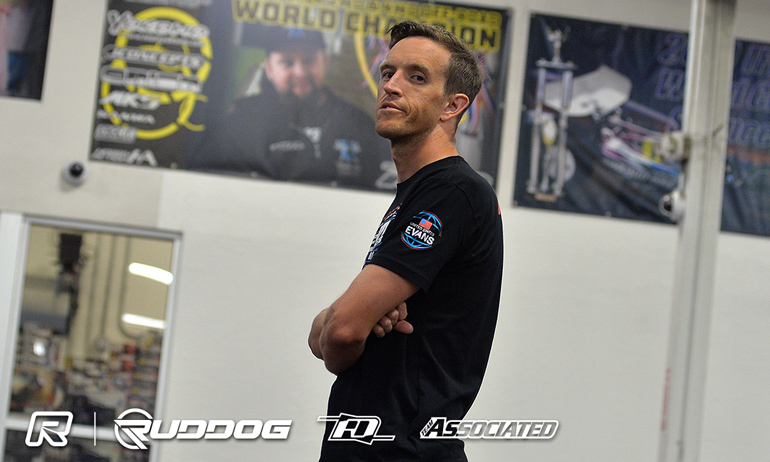 Evans was happy to take a P2 for the round.  The American driver said, 'My stuff was good.  I had a 5 and a 5 with mistakes in the first two but had a big mistake in Q3 gave me a 15 but I should now be locked into a Top 5 start.'  He continued, 'they were announcing it was close but I didn't go for the TQ and just kept it in cruise control as I know if I kept it clean I get a 1,2 or 3 for the round.  I will try to improve my overall tomorrow'.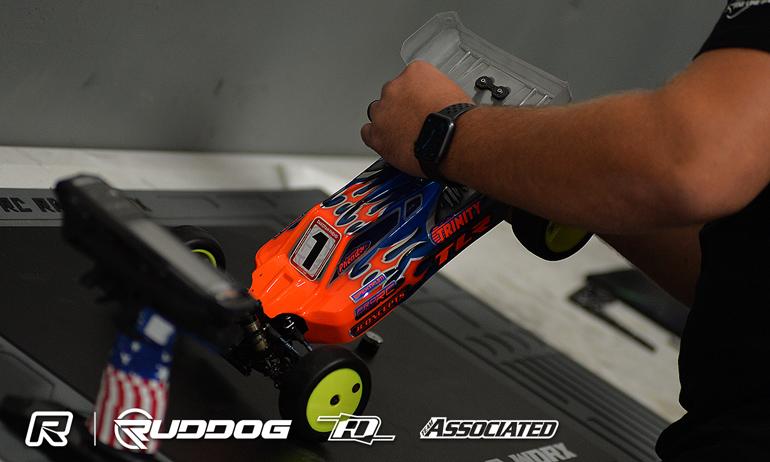 After a tough third round Phend summed up his Q4 performance with 'I just managed to get a good run'.  Asked about his car he said it was 'decent' but later elaborated that that was the worst it has been throughout qualifying.  Runner up to Bruno Coelho at the last World Championship four years ago in Slovakia, the TLR driver added, 'I'll try to get second tomorrow and give myself a shout for the Main'.  Looking to improve the car for the fifth & final qualifier he said he will use the morning's free practice to try something to improve his buggy.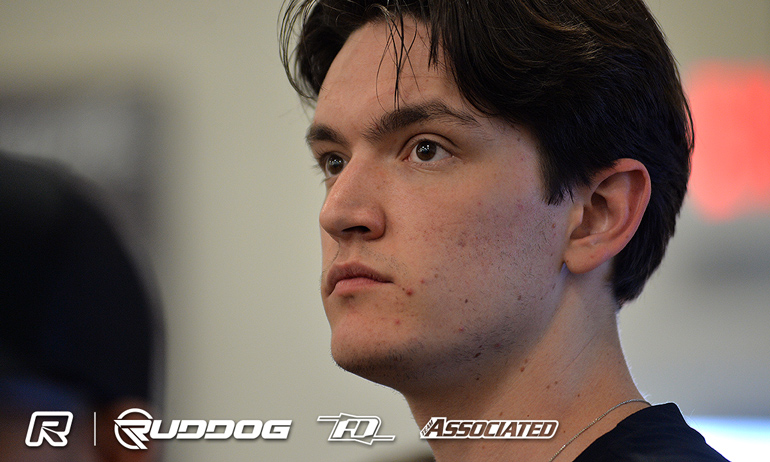 'We improved a ton on consistency' was Champlin's reaction to his pair of P4 runs.  The American continued, 'we just need to get a little more grip out of the car and we are good'.  Having really found his form this year with his Schumacher buggies, he said he will make a few changes he wants to try in practice in the morning and go from there in terms of how he will set up the car for the final qualifier.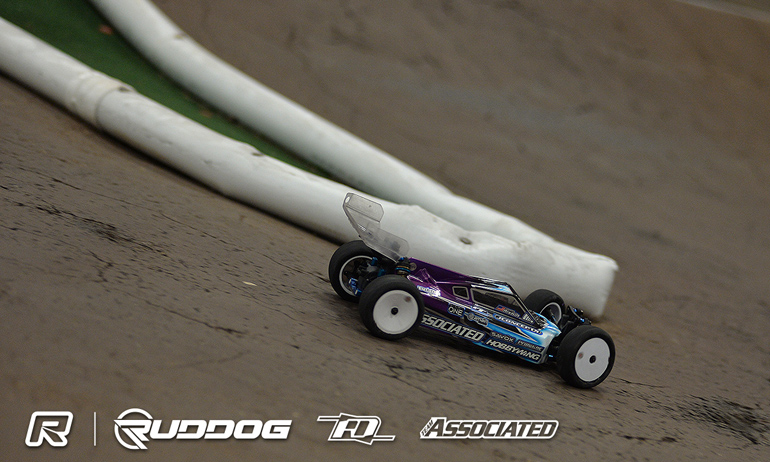 Asked how qualifying was going, Rivkin said he had 'no complaints, I just need to drive better'.  The Team Associated driver added, 'there are a lot of quick guys here so it's going to be tight at the top but I am looking forward to it'. Counting 3 from the four rounds the 2WD World Champion is provisionally holding 4th on the grid.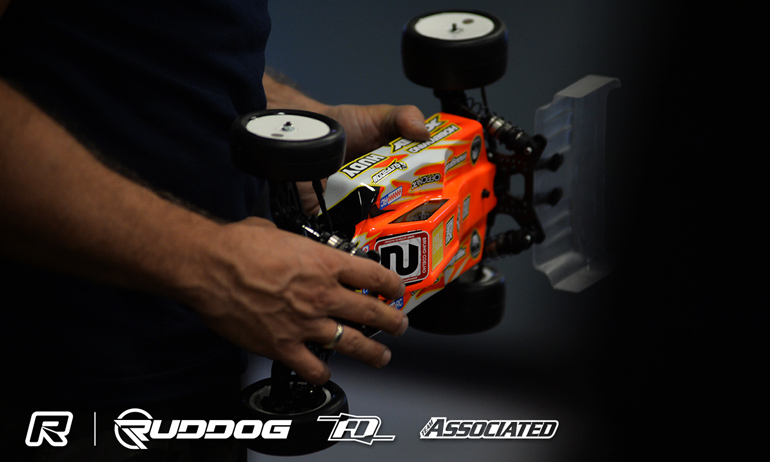 Explaining his disappointing Q3 result, Coelho said, 'we changed something and it didn't work.  It was very difficult to drive'.  With the car changed again for today's final run he said it was 'now good' but explained a bobble cost him 2-seconds and a potential Top 3 run.  Sitting 5th on the grid overnight, he said, 'It is very tough out there. It's the same for everyone but the aim for tomorrow is to put in a good solid run and try improve our grid position'.
View our event image gallery here.

---