September 11, 2023
Practice is complete at the IFMAR 1:10 Offroad World Championships with Dakotah Phend capping off controlled practice with the fastest time from 1:8 Buggy World Champion Davide Ongaro.  After yesterday's two controlled practice rounds determined the heat groupings for qualifying, with drivers in their new groups this morning the third & final controlled practice round determined the starting order for Q1.  Based off drivers total 5-minute run time, Phend would run 16 laps in 5:01.524 which was over 3-seconds up on Ongaro while Michal Orlowski competed the Top 3 a further 3-seconds off just ahead of Spencer Rivkin.  Finding himself demoted to Heat 13 of 14 after yesterday's performance, defending champion Bruno Coelho did not have a good 5-minutes run this morning but the Xray driver would post the 4th fastest for 3-consecutive laps, lacking half a second over the quickest time set by Ongaro.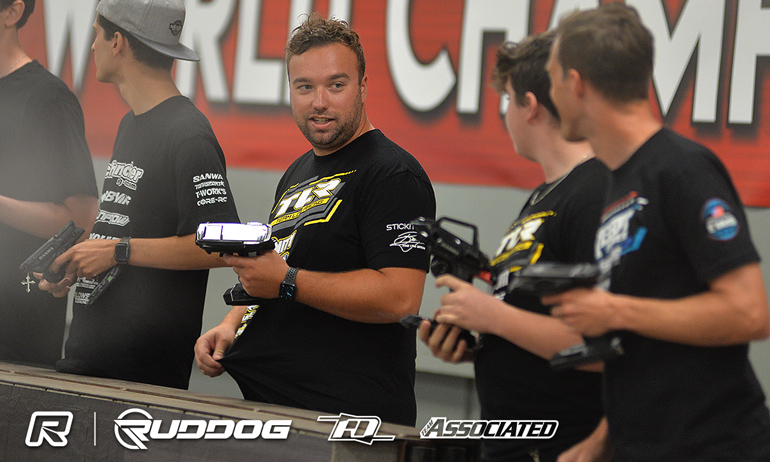 'A good way to start the day off', was Phend's reaction to being Top Seed going into qualifying.  The factory Team Losi Racing driver continued, 'It was a good solid run and we'll try to keep it rolling today'.  Asked about track conditions, he said, 'I expect the track to be pretty similar to yesterday so we'll keep everything the same for the first one'.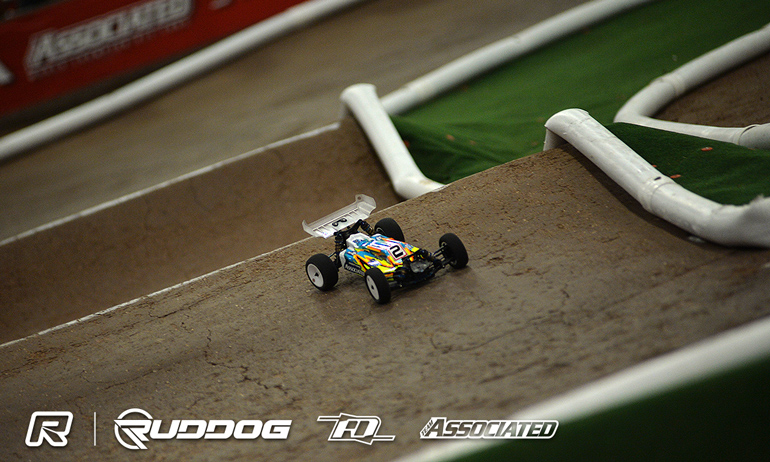 Ongaro was pleased with his form in the final practice describing the run as 'really good'.  The Team Associated driver was on used tyres for the run and feels they didn't offer the same grip as before.  Also making one mistake over the 5-minutes, he was still only 3-seconds off Phend leading him to say 'I think I can run together with him in qualifying'.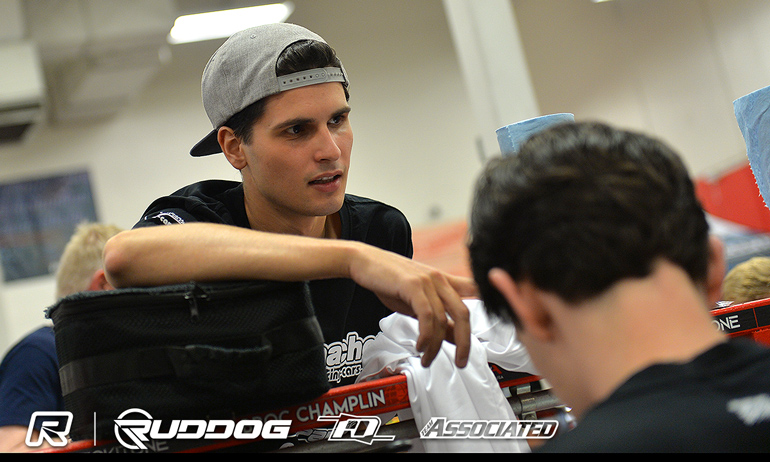 Asked about his run, reigning European Champion Orlowski said, "I was trying stuff for qualifying and one of the things we changed was not good but my 5-minute time was not bad'.  For the first of the 4 qualifiers on today's schedule, the Schumacher driver will go back to his previous set-up adding he is 'confident for Q1'.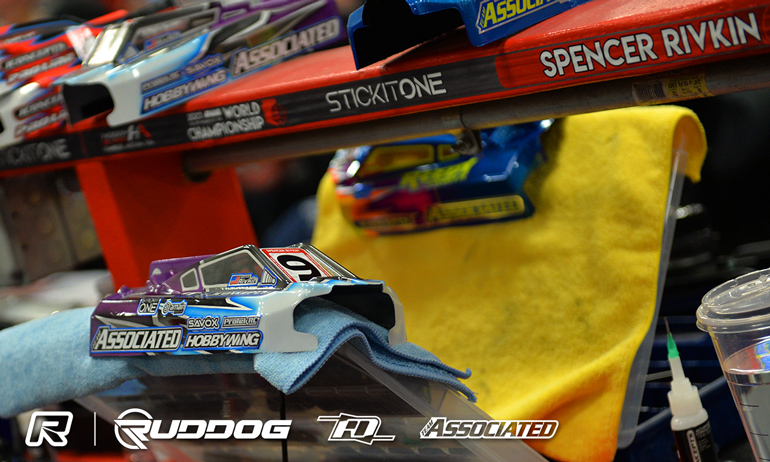 Commenting on his final practice Rivkin said, 'It was pretty good but we are off to the races now with Q1'.  He continued, 'It was nice to get the run in this morning.  The track was a little slippery as expected but I was happy with my consistency apart from a touch with the pipe'.  The Arizona driver, for whom Hobby Action is his home track, believes tyre strategy is going to come into play in qualifying with drivers having been saving tyres for racing.  This morning the tyre allocation rule was updated with racers informed they have been reduced to a maximum of four sets of tyres, one less than was implement yesterday after a shortage of tyres delayed the start to the event.
View our event image gallery here.

---