September 13, 2023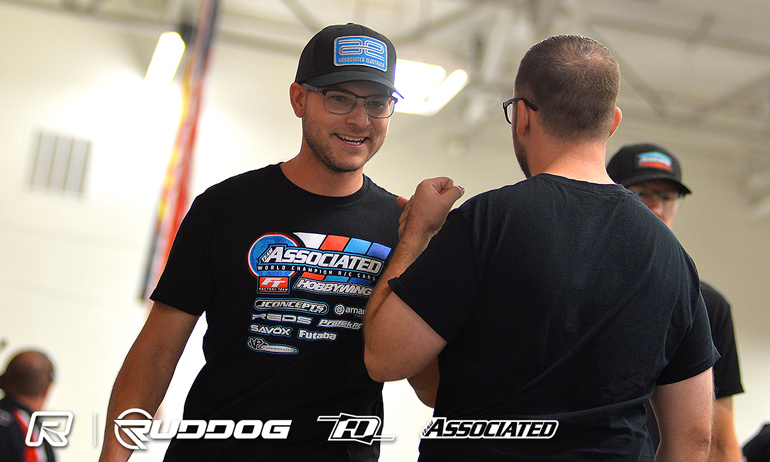 Having been widely tipped to add the 4WD Buggy title to his World Championship tally since it was announced his home track Hobby Action would host the 2023 Worlds, Spencer Rivkin has delivered a victory in A2 putting his quest back on track.  Finding himself P5 at the end of qualifying, the Team Associated driver opened with a distance P3 in A1 but in A2 he took full advantage of bobbles from Top Qualifier Davide Ongaro and Michal Orlowski.  A mistake by A1 winner Ongaro gave Orlowski the lead but a much more racey looking Rivkin was able get within striking distance of the Schumacher driver had a moment.  Able to sniff a chance of the win, Rivkin busted out a 18.177 fastest lap of the race, and when the leader ran slightly wide after the double at the end of the straight, the Arizona driver didn't need to wait for an invitation to go to the front with just 2 laps to go.  Winning by 3/10ths of a second from Orlowski, the Top 3 would be completed by Broc Champlin as Ongaro cross the line fourth – a result that sets the stage for a thrilling climax to the Championship we have had to wait four years for.
Reacting to his A2 win Rivkin said, 'I  took advantage of the opportunities I was presented with.  It is going to be some dog fight out there for A3'.  Improving on his best lap from A1 by half a second, and having been unable the properly challenge the leaders in the opening encounter, the reigning 2WD World Champion said, 'I drove my own race but I was feeling in the moment and then Orlowski ran a little wide I took the opportunity'.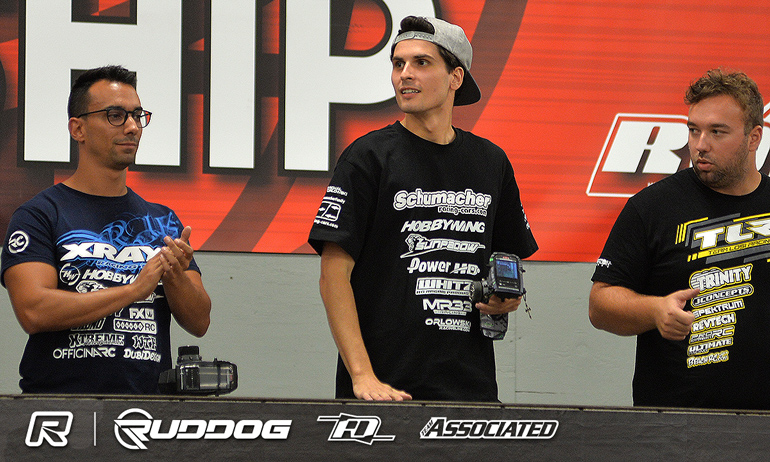 Despite getting so close to the win, Orlowski said, 'It was another good race but I relaxed a little too early near the end'.  He continued, 'I was able to pressure Ongaro into a mistake and had the lead but then near the end I went wide and Spencer got by'.  He said, 'we'll see what we can do in the last one'.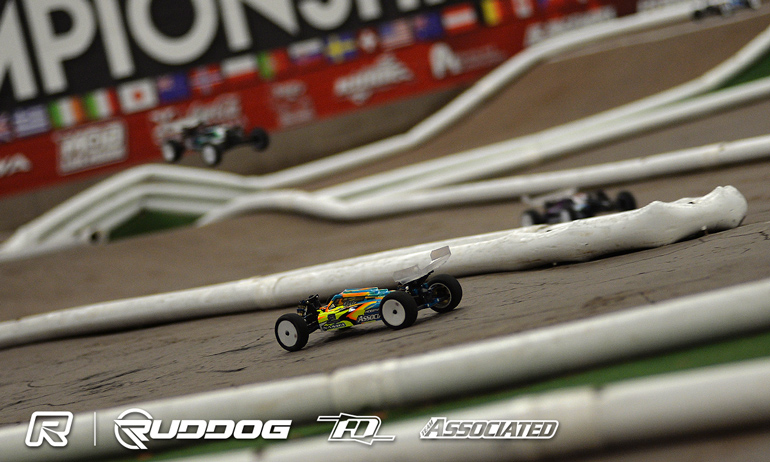 Asked about his race Ongaro replied he had 'not too many words'.  The Italian added, 'I had too many mistake and was not so consistent. We do better the next one'.
View our event image gallery here.

---