July 2, 2008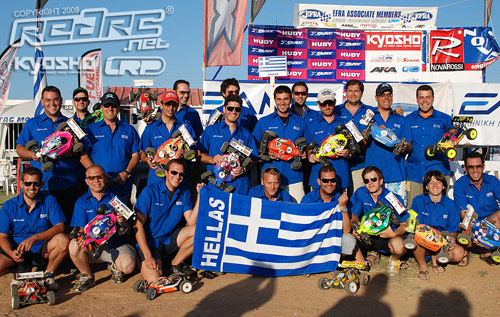 The 2008 EFRA European 1:8 Off Road Championship was officially opened this evening as all the teams were presented at the opening ceremony. A total of 18 countries are represented with the smallest being Estonia and Belgium who are represented by just single drivers. Pictures of each of the teams are now published in the gallery.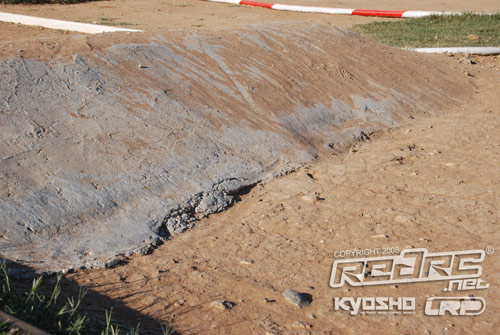 As we have reported since our arrival here in Crete the leading drivers have been critical of the track surface, and this evening following a track inspection it was decided that there will be overnight work carried out on the two concrete jumps which have caused much trouble to drivers today as the surface broke up. Given the very hot weather here the cement should dry fully in time for the first qualifying heat tomorrow morning. Unfortunately the ruts in the clay cannot be repaired.
Check out our event image gallery here.
---