October 12, 2007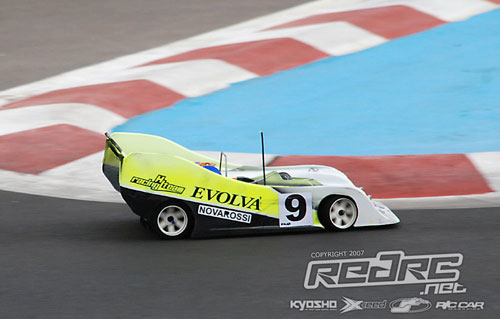 The 1/32nd finals are now complete, and in a fast even final it was Francisco Rinaldi that took the win by a lap after a fast starting Andy Ledgard from Peru ran into some problems. Rinaldi has now moved up through the 128th to the 1/64th and now the 1/32nd to take his place in the 1/16th final. In 2nd spot was Godoy Javier who was in turn a lap ahead of 3rd place finisher Fernando Eric Ruiz Ochoa, who had also bumped up from the previous final. In the Odd Final it was a strong performance by Renatio Paiva to take the win by 1 lap from Dutch driver Roelof Tooms in 2nd and Frans Van Der Merwe, from South Africa in 3rd, a further 2 laps back.
1/32nd Even Top 3
1. Francisco Rinaldi – 60 Laps 20:13.462
2. Godoy Javier – 59 Laps 20:08.706
3. Fernando Eric Ruiz Ochoa – 58 Laps 20:07.799
1/32nd Odd Top 3
1. Renato Paiva – 61 Laps 20:17.557
2. Roelof Tooms – 60 Laps 20:14.424
3. Frans Van Der Merwe – 58 Laps 20:09.o58
The 1/16th finals are next up.
---