May 24, 2015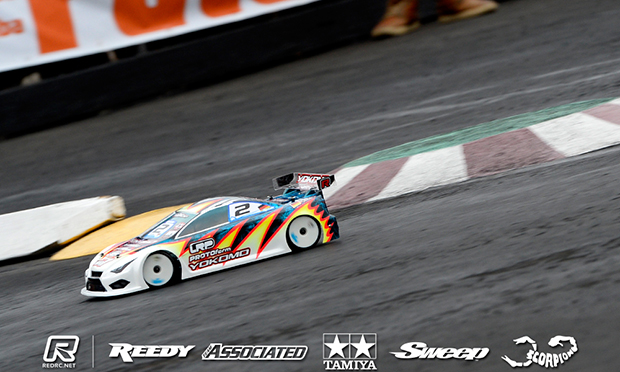 Round 10 of racing at the Reedy International Touring Race of Champion produced an important win for defending champion Ronald Volker.  Having moved into title contention with a win a round earlier Christopher Krapp would crash out of contention with a heavy off in through Tamiya Raceway's famous kink. Winning ahead of points leader Marc Rheinard, Volker's fifth win leaves the Yokomo driver just one point off his rival with just two more rounds of racing left to decide who will be champion of the 18th running of the late Mike Reedy conceived heads-up racing event.  In the other two races of the round, Singapore's Nicolas Lee and factory HB driver Freddy Sudhoff secured their first race wins.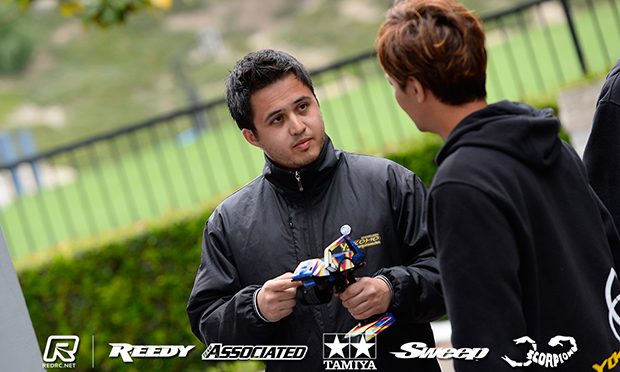 Starting from his only P1 grid position, highlighting the fact Rheinard has had 3 starts from pole, Volker said with Rheinard starting directly behind him from P3 this was an 'essential win' to keep the hopes of retaining his title alive. He said as it was the first time he had a clean track ahead of him at the start even though he was on used tyres with the cool conditions he went 100% for a fastest possible race time saying he was covering all angles in case things came down to a tie break. Pulling away from Rheinard, he would beat the 4-time champion's best race time by a massive 10 seconds. With Krapp's retirement from his race, he said that a Top 2 was 95% secured 'anything else is now a bonus what ever happens'.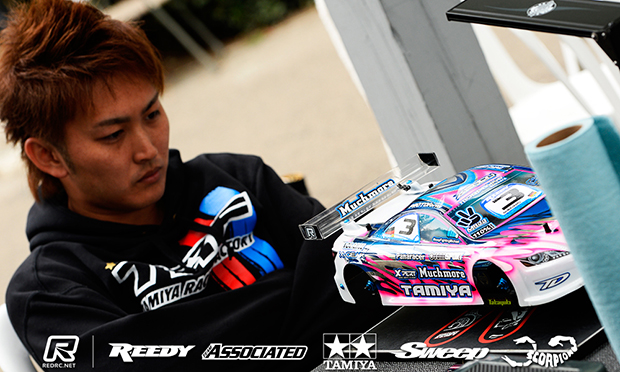 Finishing over 6-seconds back from Volker, Rheinard said he thought he could challenge for the lead but 'for some reason (his) car was not as good as before'. Eventually settling for 2nd he said it was still 'good points' and he still has one more win, but admitted the result puts the chances of the overall win more on Volker's side.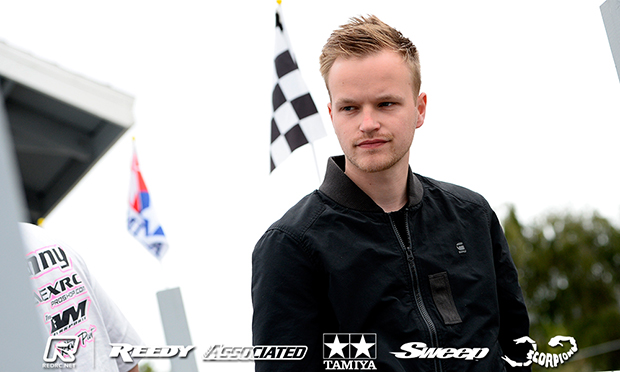 Krapp said 'unfortunately I hit the kink which was super stupid'. Hitting the boards while battling with Viktor Wilck for 3rd, the impact would knock the battery from his otherwise undamaged TRF419 forcing him to retire. With Nicholas Lee taking the win over Krapp's TRF team-mate Akio Sobue, the multiple Worlds finalist is still in contention for a Top 3 finish, a battle he looks set to have with Yokomo's Meen Vejrak, and he 'hopes to pull it off' so that if his Tamiya team wins a record fifth Reedy Race title with Rheinard he will be part of those podium celebrations.
View the event image gallery here.

---