January 11, 2008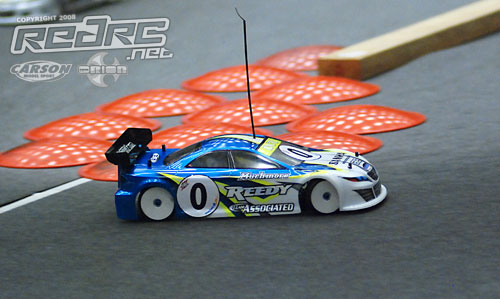 In Fridays 4th and final practice session it was Finnish Associated racer Juho Levanen that set the pace going into qualifying. Setting a 16.13 second lap, in a round that saw traction come up quite considerably, the TC5 raceronly ranked 11th based on 5 minute runs, but as with the rest of the drivers he was using the practice session to fine tune his setup. Fastest in the overall ranking after practice was Xray racer Alexander Hagberg, who got his head down and recorded 18 laps in 304.08, just ahead of fellow Swedish racer Alexander Hagberg, driving the Tamiya TRF416. Rounding out the top 3 in modified class was Marc Rheinard 2 seconds behind his team mate.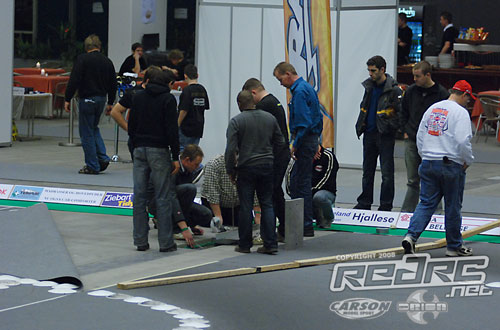 In the 19T class it was Bastian Hennig that set the clear pace, 5 seconds ahead of English racer Luke Hobson in 2nd, both drivers recording 16 laps. After practice the organisers had to replace a section of the track that was lifting on the right section of the track as well as repair a torn section on the straight that lifted in the final practice heat affecting drivers lines going down the straight.
The first rounds of qualifying is now currently underway with 19T on the track.
---