February 22, 2016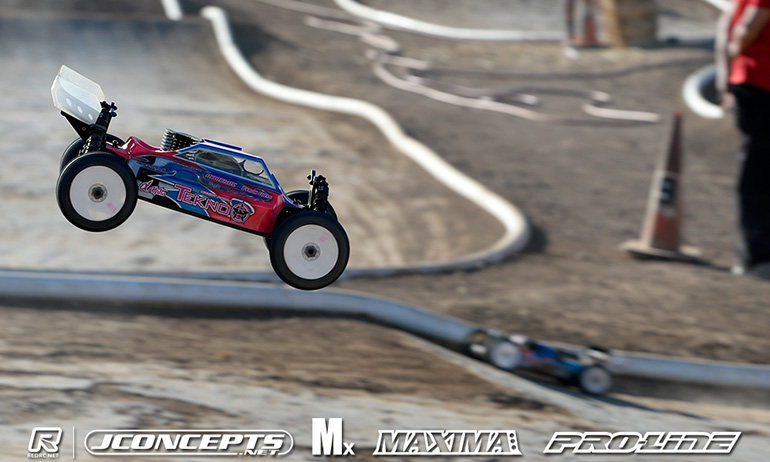 Ryan Lutz together with Mike Truhe and Renaud Savoya complete the grid for the main event at the Dirt Nitro Challenge after filling the Top 3 places in the B-Main.  Starting on pole, Lutz would initially drop to 2nd behind Adam Drake after a first lap bobble before going back to the front again on lap 2.  Losing the lead to Truhe, the Tekno driver would retake the lead at the first round of stops as Truhe suffered a flame during refuelling.  Once back in front, the Tekno driver would take control of the race to win by a very comfortable 25-seconds margin over Truhe's Mugen.  Also surviving a flame out on his second stop, Savoya would come out on top of a frantic battle for 3rd that involved early leader Adam Drake, Austin Blair, Steven Harris and Joseph Quagraine.  Running in a Top 3 place early on, Xray's Martin Bayer would be forced to retire just before the halfway distance due to a protruding chassis screw.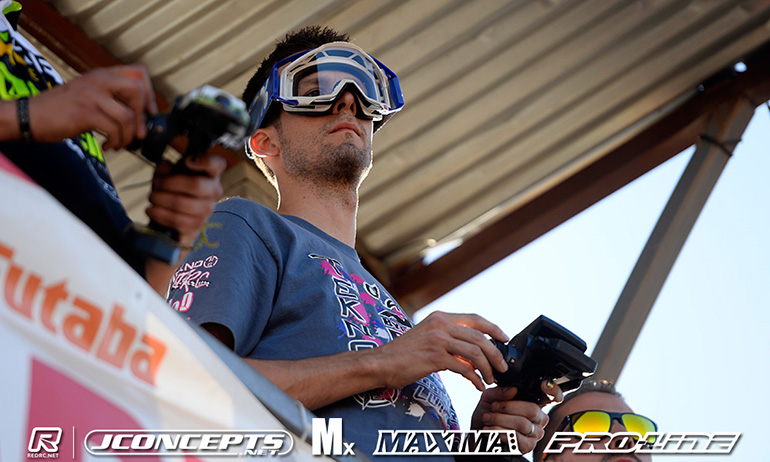 Joining his Tekno team-mate and star of last night's Truggy final Joe Bornhorst on the A-Main grid, Lutz said after '(starting) out the final with a little bobble (he) just drove a clean race and let the rest fight over it' with his approach paying off.  Running AKA Impacts on his Alpha Plus powered NB48.3, he said his buggy 'was alright' continuing 'I don't think anything is good out there' – a reference to the difficult track conditions.  Looking to the 45-minute A-Main, for which he will start 13th, he said he will 'talk with the team' adding 'a lot of them were watching it so I'm sure they will have plenty of good feedback for tonight'.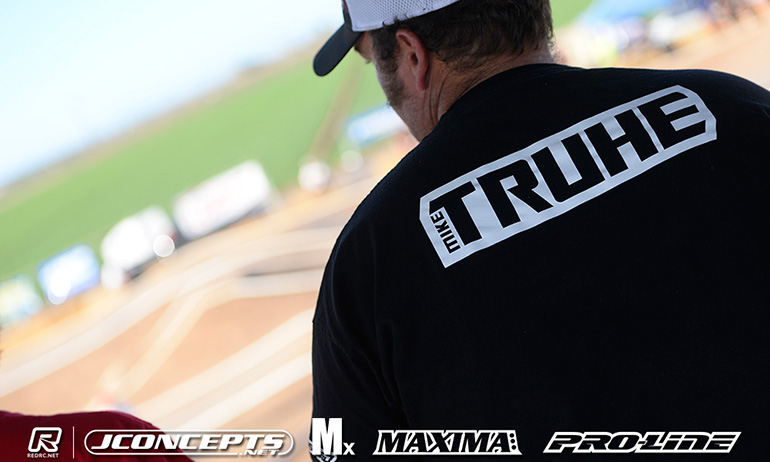 Having led until his OS engine cut just as pitman Barry Pettit finished refuelling his MBX-7R, Truhe said the idle was a little low before the start but he thought it would be ok. Making changes to his set-up for the 30-minute encounter, the former DNC Champion said the car was much improved over qualifying.  Running Pro-Line Blockades, he said while the car was now 'really good', they needed more for the final and he would 'make a few changes continuing in the same direction'.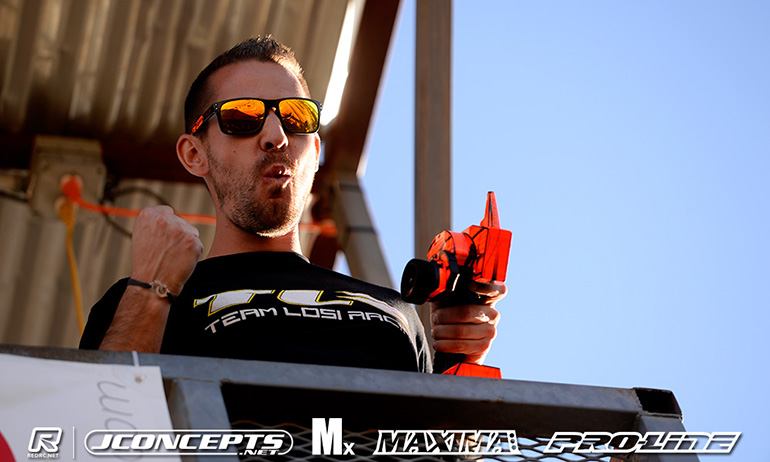 'In my head it was game over' was Savoya reaction to his flameout which happened just as he went to come into the pitlane.  With his RC Concept engine able for 'way more than 9-minutes' he said on his first stop his pitman Jerome Treignier's elbow got hit by JQ's pitman and this caused some fuel to spill.   Rejoining the race having lost considerable time as they got the engine fired back up, he said he drove the rest of the race with the approach 'its never done til you get to the loop'.  The 2014 Podium finisher added 'I knew the track was difficult and that everyone ahead of me could crash so I drove safe and was extra careful in the more tricky sections' allowing him to recover from 8th to 3rd to secure the final spot on the grid as he did yesterday in Truggy.  Running JConcepts Reflex tyre on his 8ight 4.0 he plans to run Diamond Bars for the final saying they should 'hold the bumps better'.  He will also adjust his set-up to account for the colder night time conditions.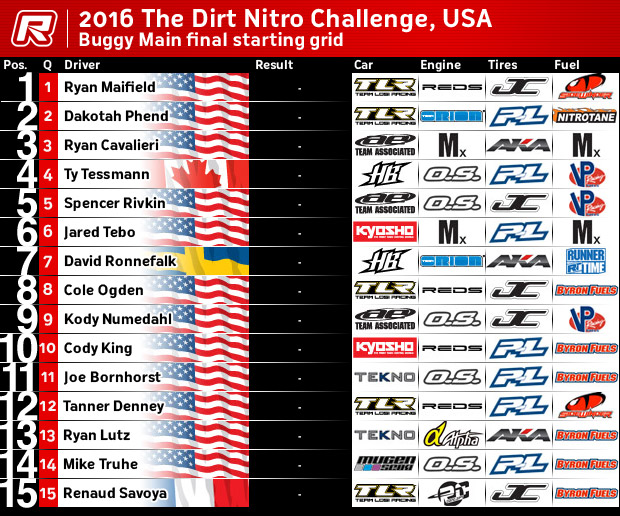 View our complete image gallery here.

---