November 14, 2017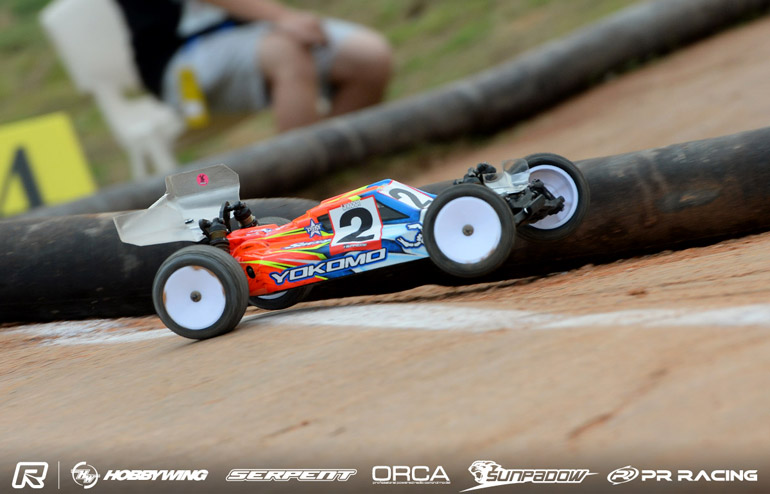 Having claimed two P2 result in qualifying yesterday, Lee Martin has opened the final day of the 2WD Offroad World Championships in China with a TQ run in the penultimate qualifier. Running in the second fastest heat, the reseeding after three rounds that would have put the Yokomo driver in the top heat been withdrawn this morning,  Martin's time would see him post the quickest time ahead of Q1 pace setter Michal Orlowski. Having lead a Yokomo 1-2 last night from Martin in Q3, Ryan Maifield backed that up by posting a P3 run ahead of Chris Sturdy, Dakotah Phend and Jared Tebo.  For reigning champion Spencer Rivkin, the fourth qualifier saw the American's hopes of defending his title come to an end as he again failed to register a competitive result.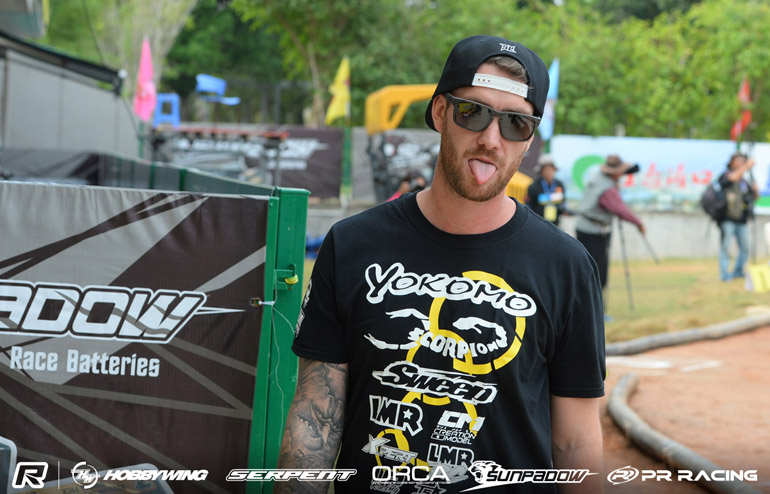 'The track is slick', was Martin's reaction after Q4. The European Champion continued, 'I kept it relatively clean and had no mistakes although I had to single jumps a few times which lost time but it was nothing crazy'.  Having made 'small tweaks' to his YZ-2 for the morning qualifier, today a much warmer day than yesterday, he said they will make further 'small tweaks' to suit the track conditions.  Looking to 'increase rear traction', the British driver said this would make it 'safer accelerating towards the jumps'.  Looking to the finals, the British driver concluded, 'the racing is going to be difficult.  You are racing the track not each other'.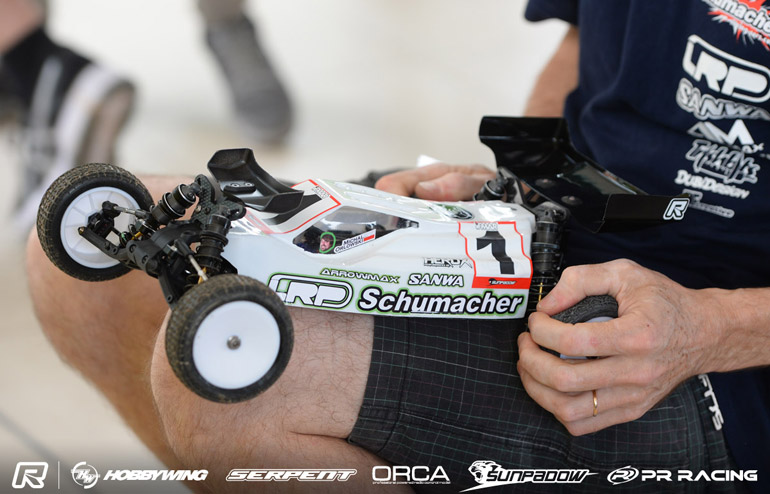 Orlowski said, 'It started well and I had good pace.  I was leading the timing and running behind Maifield and tried to keep calm and run consistent laps but then had a mistake at the end of the straight.  My car flipped and I had to wait on the marshal so it cost me a lot of time'.  The Schumacher driver continued, 'After that I had to push to get back some of the time so at least I got second for the round'.  Asked about track conditions, the Pole replied, 'It felt very loose in the warm-up so I drove the heat with that in mind trying to make no mistakes'.  In terms of car set-up they will make some 'small changes' to keep up with the changing track conditions.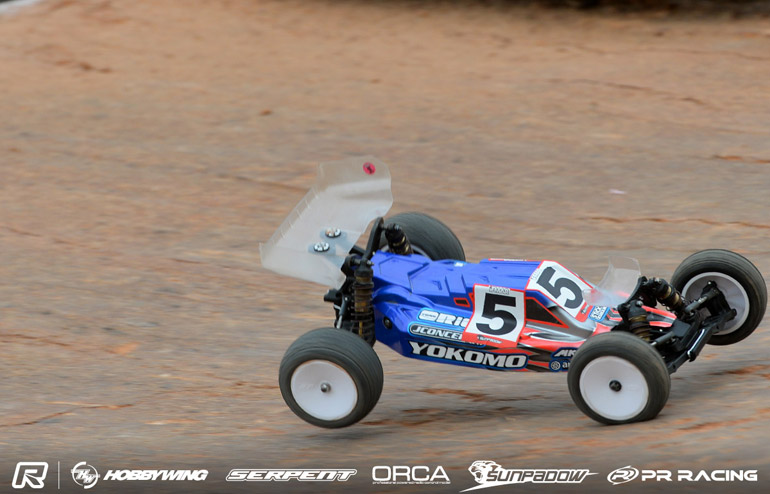 'It was ok. Its the first time I didn't have to get marshalled although I still crashed twice', was Maifield summary of Q4.  He added, 'the track is getting worse and worse and there are now a lot of holes out there'.  On his car he said, 'I wouldn't say it is going awesome but myself and Lee are working really well together and having Joe (Pillars) is a big help as he and Shin (Adachi) are spotting things were aren't seeing out there.  There is no lack of communication within the team which is really helpful'.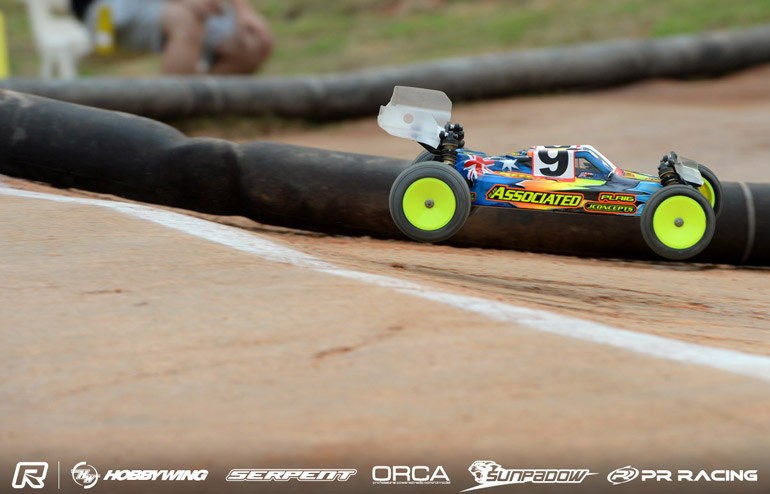 After a rough start to qualifying yesterday with things improving over the day, Sturdy was delighted with his P4 having had a best run of 16th fastest in Q3 last night.  The Team Associated driver said having struggling with 'dept perception' in last night's closing run under food lights, today he was a lot more comfortable driving with his B6 also 'nicer to drive' and having more steering.  On his Q4 performance, the 21-year-old said, 'It started off well but when I got called in the lead I got a bit shaky and had a tumble in the jumps section but the marshal was really good and I didn't lose much time'.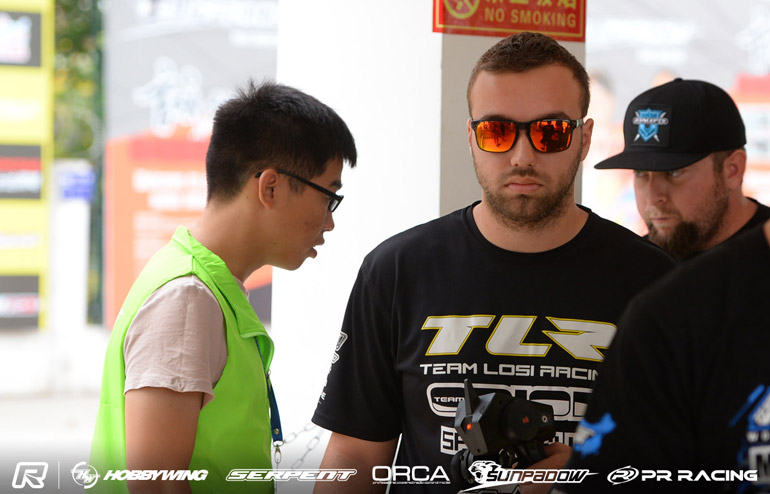 'The track is definitely getting more slippery the more we are running on it' was Phend's reaction after setting the fifth fastest time for the round, his best qualifying result so far.  Describing his TLR22 4.0 as 'not too bad', the American said, 'we are making a few changes each time for the track as its getting looser and looser'.  He concluded, 'It should be good for the last one so I'm chasing a Top 5'.  Behind Phend, fellow countryman Jared Tebo completed the Top 6 ahead of Naoto Matsukura, Joern Neumann, Bruno Coelho and Ryan Cavalieri.
View our event image gallery here.

---