September 15, 2023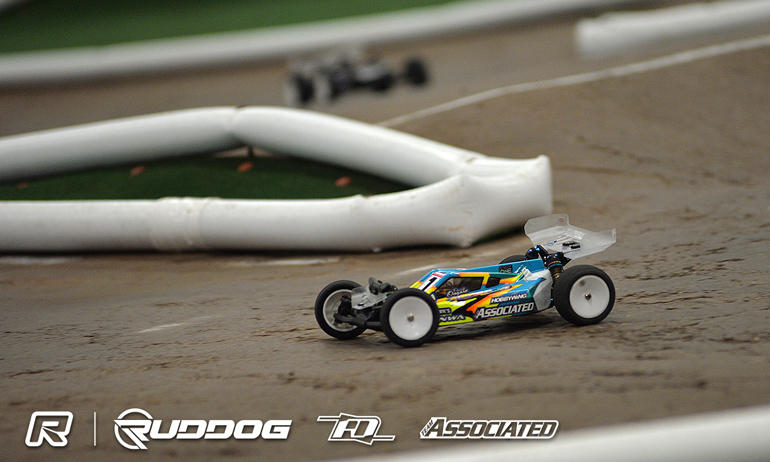 Newly crowned 4WD World Champion Davide Ongaro has got his 2WD campaign off to a promising start by topping the times in free practice on Day 1 of the 2WD Offroad World Championship in Arizona.  The Italian recorded the fastest 3-consecutive laps in the fourth & final free practice being the only one to record a 57-second time. His Associated was 2/10ths faster than Team Losi Racing's Tater Sontag, whose team-mate Cole Tollard completed the Top 3.  Bruno Coelho would end practice fourth fastest ahead of Broc Champlin, who unlike the rest of the front runners, didn't improve in FP4 having set his time during his third run.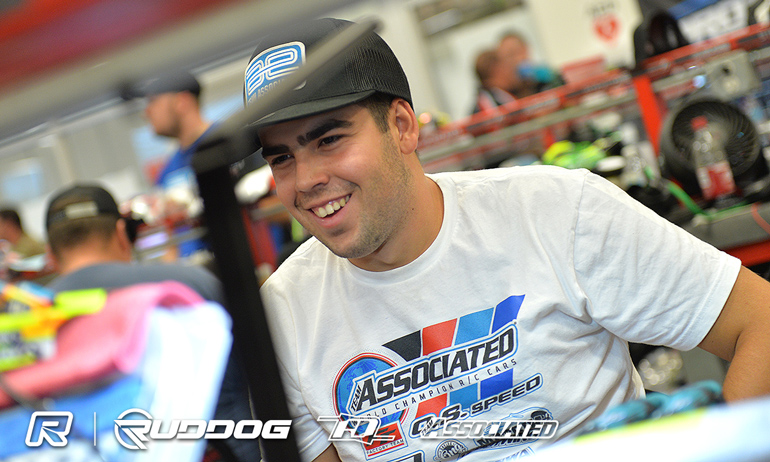 Asked how he felt practice had gone, Ongaro said, 'we made a few changes this round and it was definitely better'.  Using the final free practice to break in new front tyres, he said it took about 3 laps for them to come in but after that he was able to feel the benefits of running a front wing on his buggy for the first time.  He said, 'the front wing was better for my driving style at least'.  Asked about the first round of controlled practice, driver's best time from the two rounds deciding the heat the will line-up in for tomorrow's qualifying, he said, 'we will leave the car the same and just break in rear tyres for tomorrow.'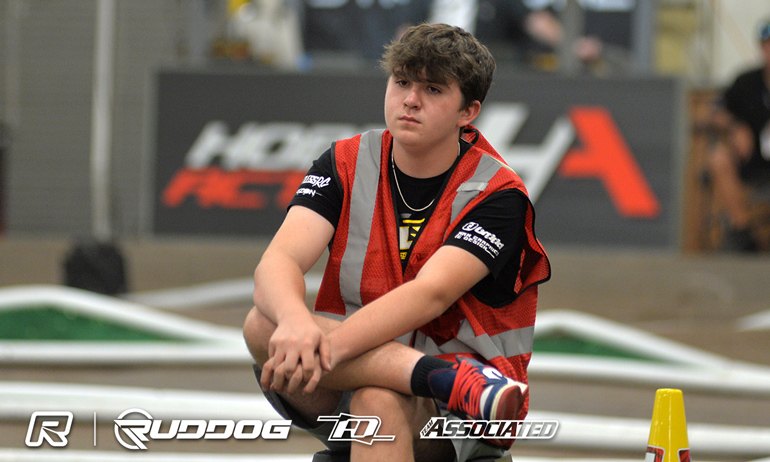 Sontag summed up his performance as 'pretty good', explaining they made a spring change that improved the car a lot'.  Having had a lot of grip he said he did not have enough steering but after the change of spring it had 'more overall balance'.  Planning to use controlled practice to break in tyres, the 16-year-old is enjoying the track saying, 'I like this one.  The left side has a nice flow and it all connects well together'.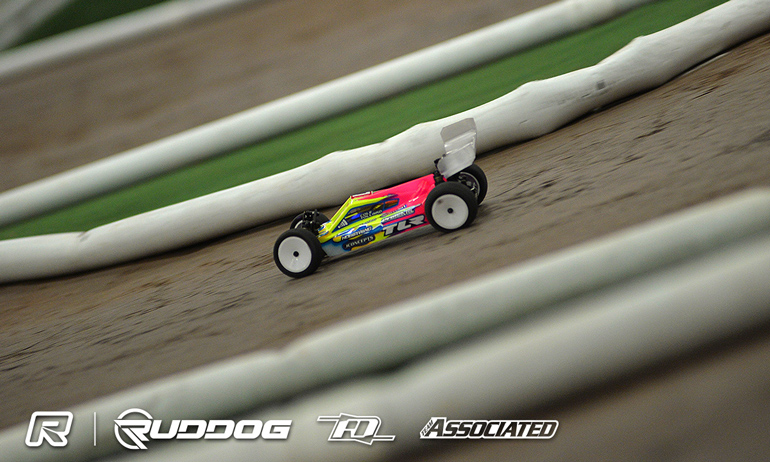 'I'm not trying to set the world on fire but the car feels pretty stable and easy to drive for 5-minutes', was how Collard summed up his performance.  Still in his first season as a TLR driver, he continued, 'we been making some minor changes but I don't think we will change anything for the first round and see where that puts us'.  A driver who TQ Q5 of 4WD from the second fastest heat, the American said, 'I'm not to worried about making the A sort as the Top 3 (groups) are all pretty close'.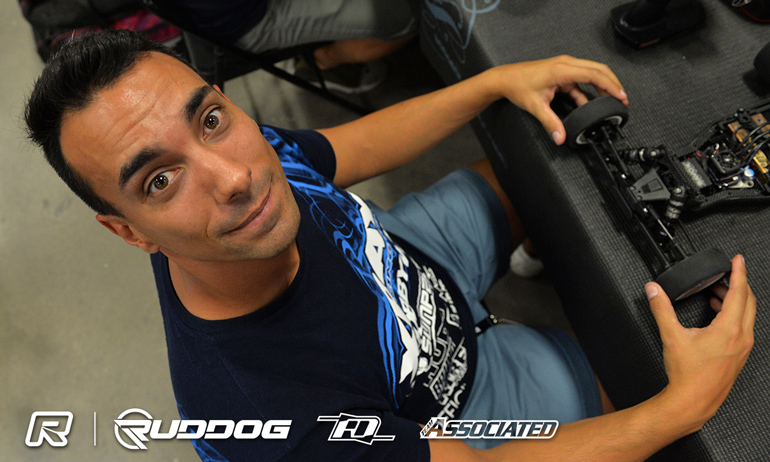 Reacting to his P4 time, Coelho said, 'it's getting better and better. The layout is really nice and has a good flow so it's all about set-up'.  The Xray driver added, 'with the high speeds the landings are challenging when trying to get power down without losing the rear.  We are working on that but I think now we are on a good way with the car'.
View our event image gallery here.

---