March 15, 2014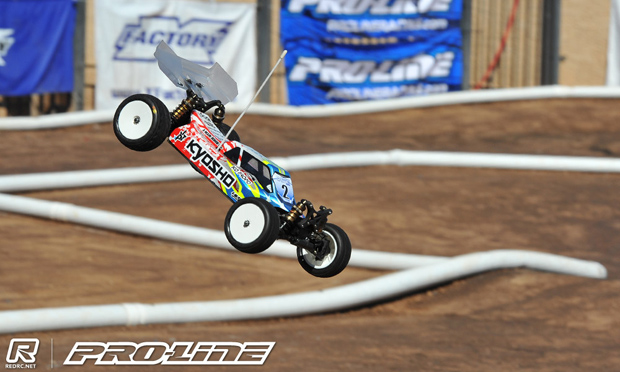 It has been a good morning for Jared Tebo at the Pro-Line Cactus Classic with the Kyosho driver taking the overall Mod Truck TQ and then backing it up with his first TQ run of 4WD Buggy.  The Kyosho driver would take the first of today's two qualifiers by .554 of a second over defending Champion Ryan Maifield with Dakotah Phend third.  Having stamped his authority on yesterday's two qualifiers, Joern Neumann would only manage 7th after a bad opening lap.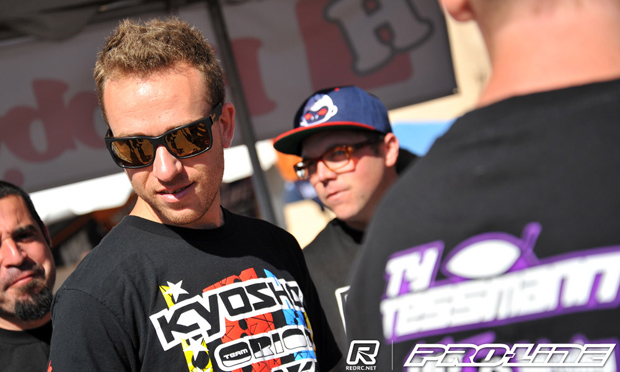 Making a camber link change following Q2, which made the rear end of his prototype ZX6 'roll a little less', Tebo said he was very happy with his run, adding he focused really hard on keeping it as clean as he could having ended up 6th fastest in Q2 following two driver errors.   Having some issues with shading on the track which caused him to turn a little to early for the corner, he said he got lucky once or twice.  Happy with his car he plans to leave it the same making only a small change to his rear wing which he plans to 'trim a little'.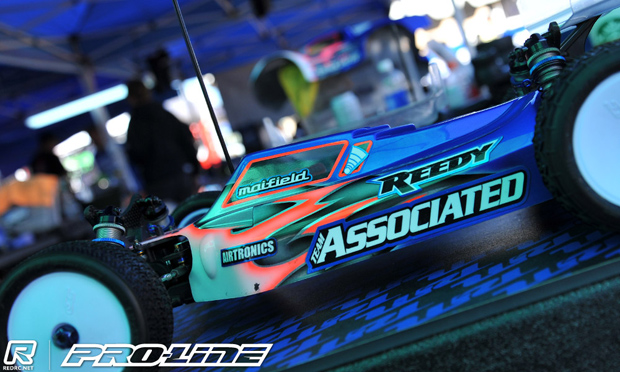 Reverting back to geardiffs in his B44.2 combined with a front shock adjustment, Maifield said the buggy felt 'pretty good'.  Making one mistake that cost him a few seconds, he said this dropped him back too far to be able to challenge Tebo although he was encouraged at being able to pull back some of the lost time.  Describing his buggy as 'easy to drive' he said he needs to find a little more steering for the final qualifier.  Team-mate Ryan Cavalieri who had two Top 4 runs yesterday, ended up only 14th for the round after he popped a front dogbone on his B44.2.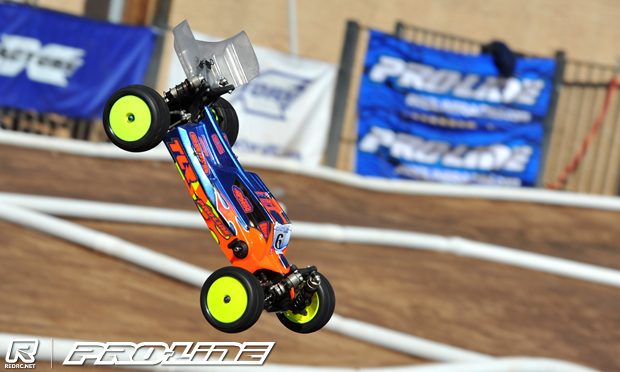 Phend said his TLR22-4 was good but he just had two moments over the run.  Suffering one bobble he said he also had a crash after a marshal attending to another car blocked his view.  Despite this he said he was pretty happy with the result of the round as 3rd replaces the 5th he had from Q2 when he suffered a stripped front belt.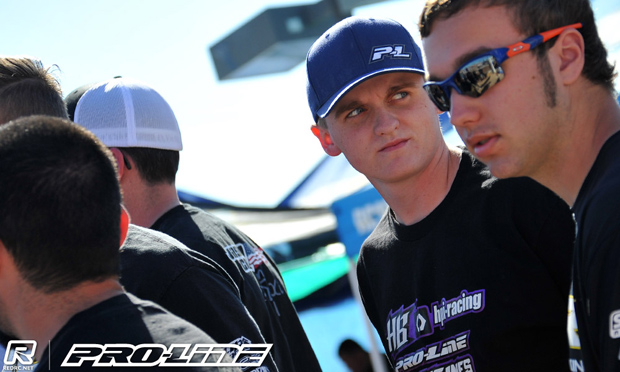 Posting fourth for the round, HB's Ty Tessmann said his D4-13 'felt alright' but he 'just crashed'.  Running regular Pro-Line front wheels for the round the US National Champion will go for a VTR set-up all round for the final qualifier.  He also plans to move out his shock position on the front tower.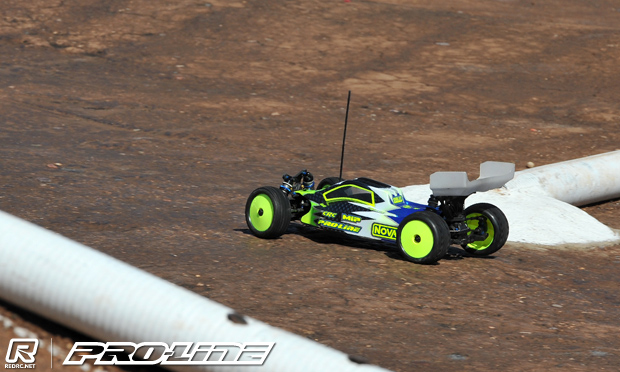 Fifth fastest in the opening qualifier, Billy Fischer said he just did the same as yesterday, 'cruise around and not crash'.  Claiming another 5th for the round, the Team Novak driver said he will be a 'filler in the A-Main but (he) is happy to take it'.  Having been afraid to make any changes up to now incase he went the wrong way on the tricky track, with two good results he said he will now try a different set-up on his B44.2.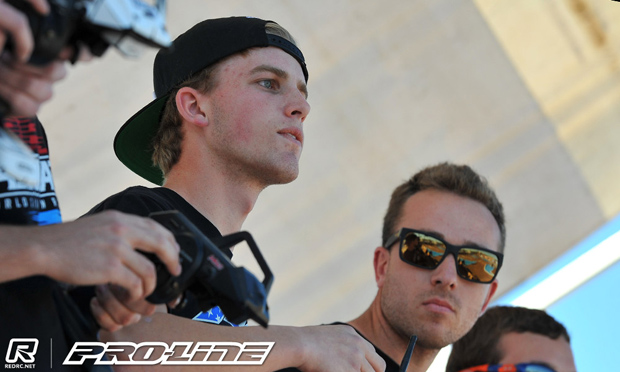 Completing the Top 6, Schumacher's Carson Wernimont said his K1 Aero felt a lot faster than yesterday following some camber link changes.  The 17-year-old said the was 'car was good' and he was able to maintain a more consistent pace. Still looking for a little more speed he is going to make a front spring change for the final qualifier.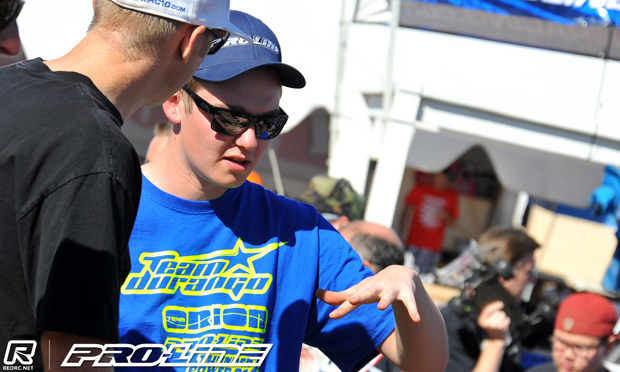 Firmly in the hunt for his first Cactus Classic Buggy TQ, with only Tebo able to deny him, Neumann said his DEX410 was great but he had a 'stupid first lap'.  Crashing twice on the opening lap, the German lost almost half a lap but showed he still is the fastest driver by posting the fastest lap of the round.
4WD Buggy Qualifying Round 3
1. Jared Tebo – Kyosho – 14/5:09.890
2. Ryan Maifield – Associated – 14/5:10.444
3. Dakotah Phend – TLR – 14/5:11.801
4. Ty Tessmann – HB – 14/5:14.522
5. Billy Fischer – Associated – 14/5:15.904
6. Carson Wernimont – Schumacher – 14/5:16.362
7. Joern Neumann – Durango – 14/5:17.697
8. Steven Hartson – Associated – 14/5:18.577
9. Travis Amezcua – Durango – 14/5:19.011
10.Ryan Lutz – Durango – 14/5:19.306
View our event image gallery here.
---