October 6, 2015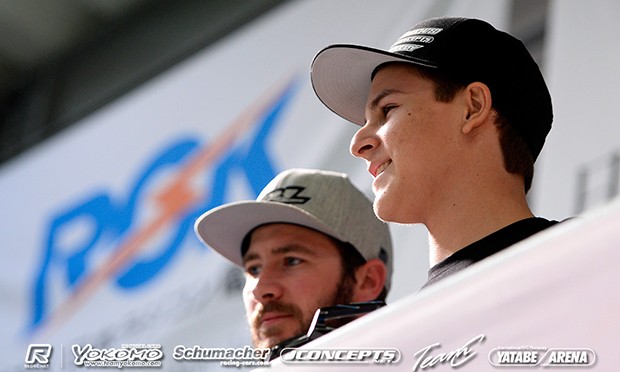 World Championship debutant Spencer Rivkin's raw talent shown through in A2 of the 1:10 Offroad Worlds at the Yatabe Arena with the Associated driver take a very popular win.  Starting from third on the grid the 16-year-old had taken the lead by lap 2, putting a great pass on Top Qualifier Jared Tebo, and lead through to the finish ahead of Associated team-mates Ryan Cavalieri and Neil Cragg.  Winning by over 2-seconds, Rivkin's win puts him in a 3-way all American shoot out for the 16th IFMAR 2WD World title with Cavalieri and A1 winner Tebo who would finish the second encounter 4th.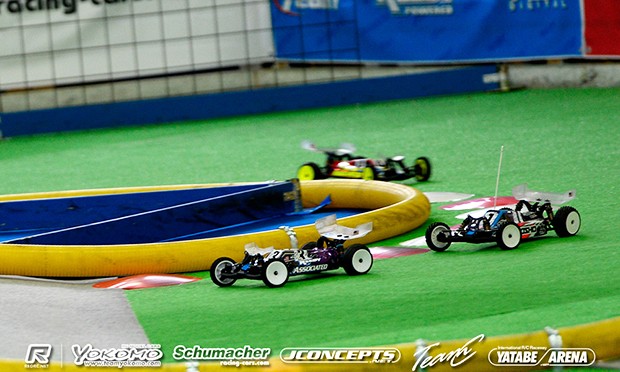 Clearly in disbelief of what he just achieved, Rivkin said 'I don't know where to start'.  Gathering his thoughts he continued 'I got inside Neil and it was game on from there with Tebo.  He then had a bobble and I took advantage of that and never looked back.  I got my head down and just drove my own race'.  Delighted to make the A-Main when asked what it felt like to be in contention for the World title, he said 'I'm speechless, I'm just going to go out there and see what happen'.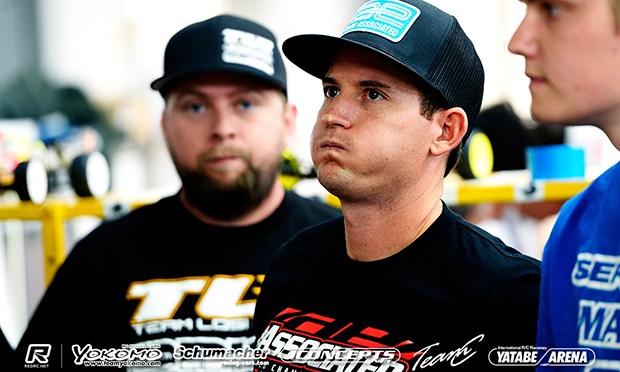 Cavalieri said 'I made the same good start as A1 and fell into second'.  Closing in on Rivkin for a time, the Californian said a small mistake at the table top was enough for him to fall back and have to settle for second.   He said it was a result the was happy to take as it means the 2011 Champion goes in the last final in with a fighting chance of adding to his tally of World titles.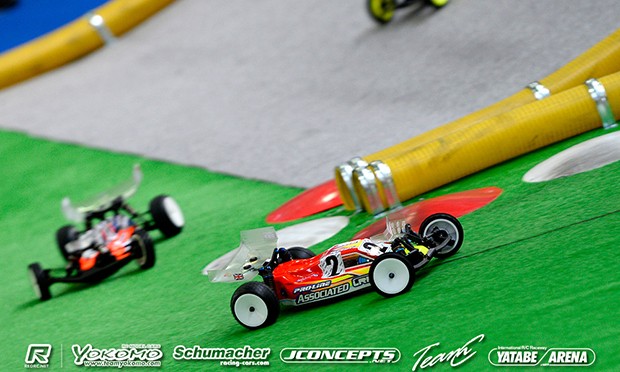 With a series of mistakes dropping Tebo to fourth, one driver to take advantage of these was a recovering Cragg.  An error on the opening lap at the table top after a check behind Tebo, the British driver who tangled with Rivkin in the same spot in A1 said this time 'I let Spencer through'.  A rollover at the following corner would see the 2005 Champion drop to 7th.  'Happy to get back to third' he said, 'it is disappointing I've no chance at the win but I can still get a podium'.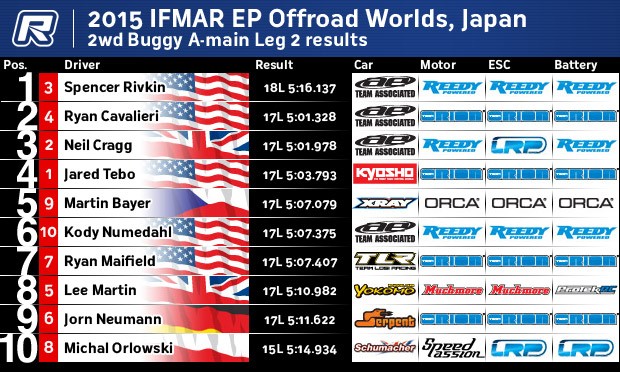 View our full event image gallery here.
---