April 16, 2016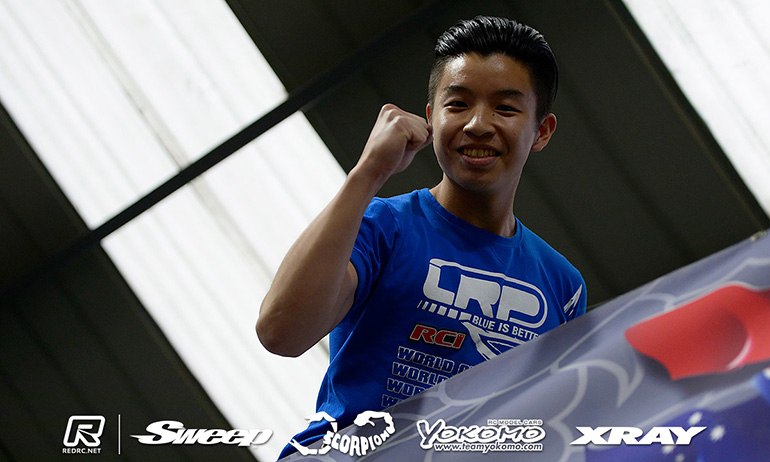 With a very strong performance in A2, LRP driver JJ Wang has taken overall victory at the opening round of the AOC held at RCI V2 in Shanghai. In a straight up battle with Ronald Volker the local ace took a decisive win over the German, ending the Yokomo driver's 100% winning record at the AOC. Jan Ratheisky improved upon his A1 finish by taking 3rd place after another incident involving Naoto Matsukura, this time with Jilles Groskamp, allowed him to get through. Naoto would recover from 6th to 4th after a very late incident between the Dutch driver and local driver Rocket Zhang.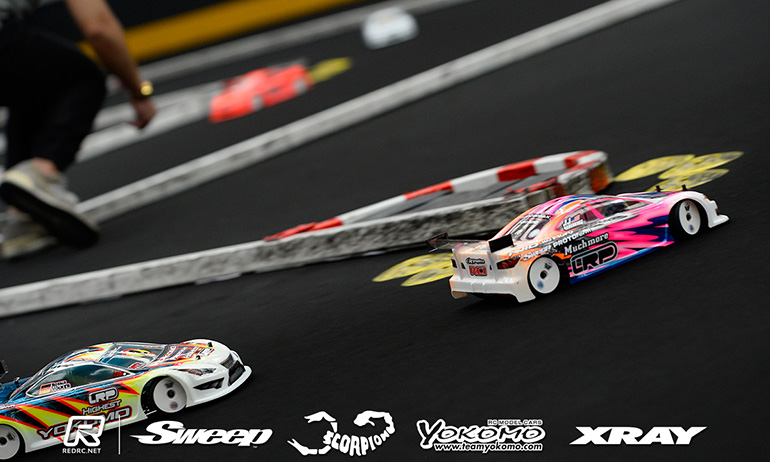 'Super happy', JJ Wang noted that he has improved his position at the China stop of the AOC over the last 3 years to take the biggest win of his EP career. Very tight at the beginning between himself and Volker, once he found his rhythm he was able to pull a small gap and stay ahead until the end, a little touch of the dots on the second last corner caused by being 'a little excited' not enough to deny him the clean sweep of the event. Saying his car was working really well, JJ will now sit out the final A-main leaving the others to battle for the final podium positions.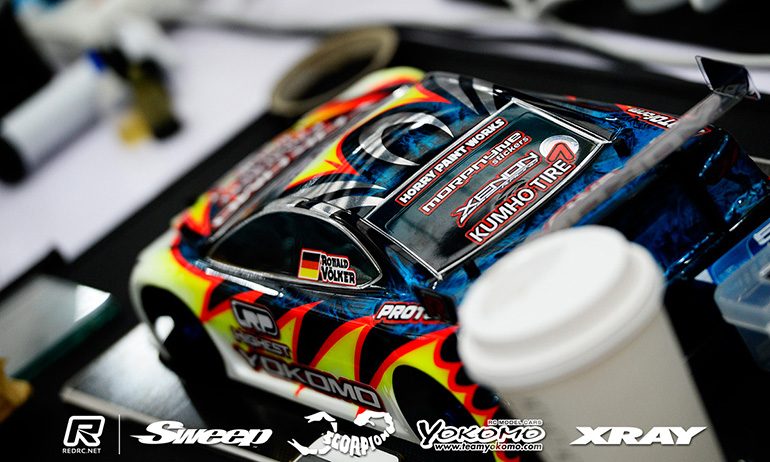 Volker said he 'tried everything to match JJ' but lacked steering in the sweepers and so there was nothing he could do to put pressure on him. Complimenting the Chinese American driver he said it was a 'well deserved win for JJ even if it is his home track he still drove very well'. Ronald's BD7 was well balanced after having switched to older tires and with the 2nd spot still up for grabs they will try some more small changes to get the car to turn better.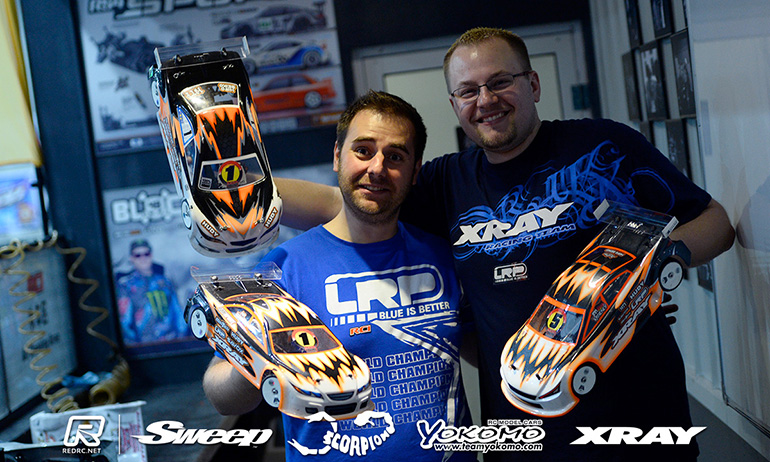 'Happy because I'm lucky', Jan Rathiesky said he could just about follow in the beginning but it was too risky to try anything on the pros ahead of him as he didn't want to ruin anyone else's race. When Jilles and Naoto took each other out ahead of him, Jan was promoted up to 3rd and controlled his pace from that point to keep the position safe. Now in with an outside chance for the podium he will take it super easy to hold his place and not let anyone from behind him through and see if those ahead of him make some mistakes. The German wrapped up the overall wins in 13.5 blinky, 13.5 boosted and Formula classes with A2 wins in all 3 classes to back up his A1 victories.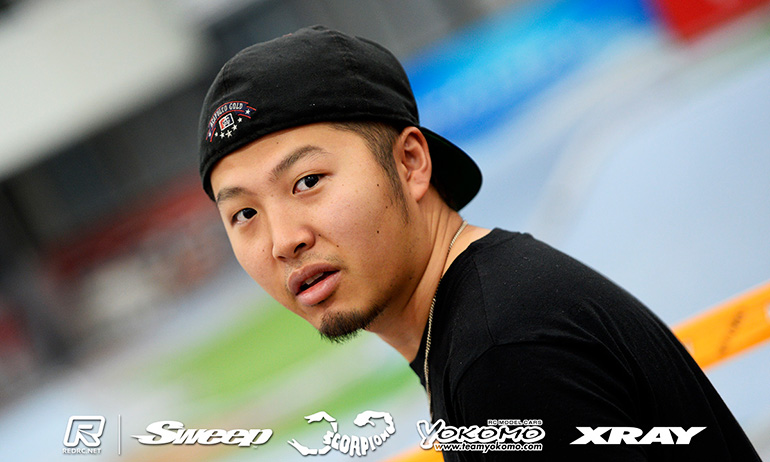 Current WC Naoto Matsukura took full responsibility for the crash with Jilles saying he is a 'beginner driver today', having had a coming together with Ronald in the first A-main. In the warmup for the final his car was really good but once he started it was very loose, a check after showing that his right rear tire had come off the wheel. With his car not performing at its best he went wide in front of the driver stand and when turning back in tucked the body of Groskamp which allowed Rocket Zhang and Ratheisky to get ahead. It wasn't all bad for the 4 time World Champion as he took the overall in the 1/12th mod class, the Japanese ace using the event as a test on ETS carpet, which will be used at the Worlds later this year.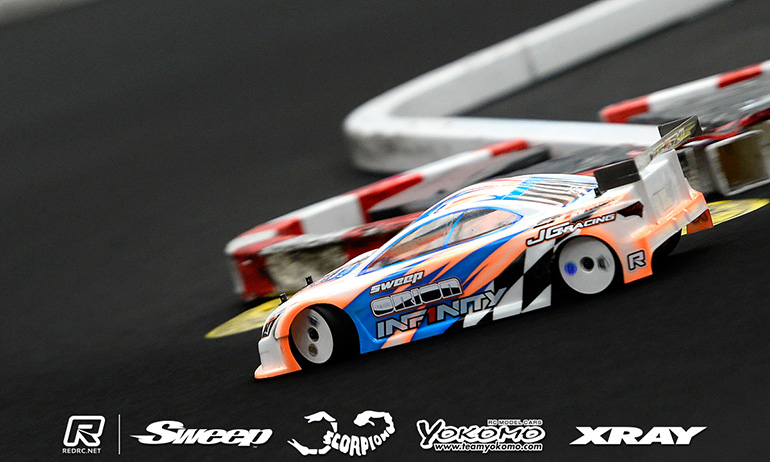 Jilles Groskamp was very disappointed with the incident with Naoto who he said he had a clean pass on and 'he then hit me'. With his car much better after having changed the front caster blocks to a softer material he was able to find the steering he had been searching for. Being stuck behind Rocket for 3 minutes following his body tuck he couldn't find a way passed despite being quicker and on the last lap touched the back of the Chinese driver's car which allowed Matsukura back up to 4th.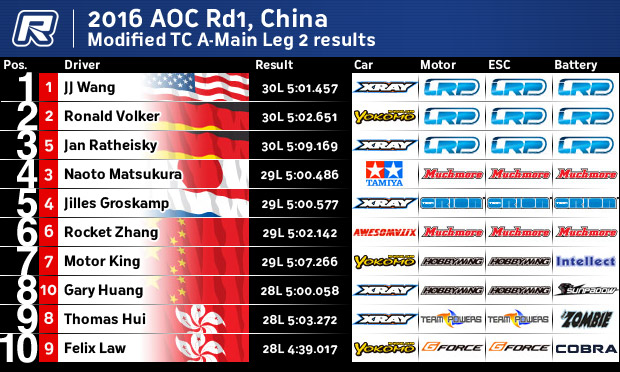 View our event image gallery here.

---