September 13, 2017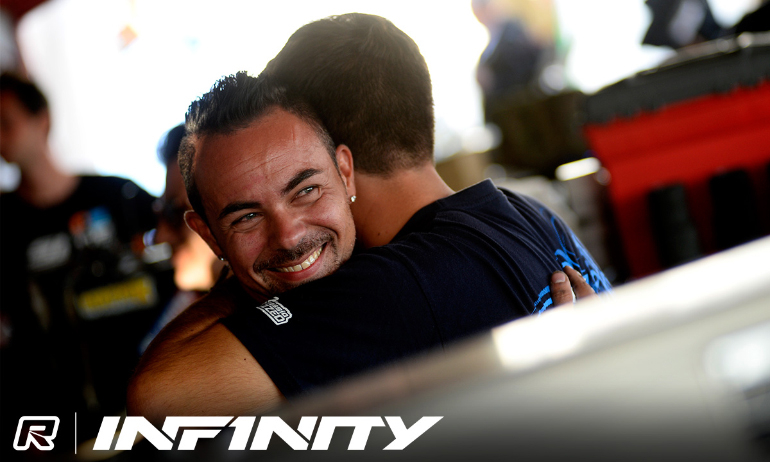 There was an exciting close to the opening day of qualifying at the 1:8 Onroad World Championship in France with Dario Balestri taking a super close Q3 to earn a second TQ run which leaves him the provisional overnight TQ holder. The Infinity driver would lead a 1,2,3 for the Japanese manufacturer from team-mates Francesco Tironi and Naoto Matsukura, the trio separated by just 0.082 of a second. With Matsukura looking on target for his first TQ run, a slight bobble with 30-seconds to go was enough to let both Balestri and Simon Kurzbuch go ahead of the timing screens but posting his fastest lap of the race on his final lap Matsukura would beat Kurzbuch. Tironi's impressive time from the second fastest heat would mean Kurzbuch would get fourth for the round, the Top 8 all stopping the clock with 7 minute 4 second times. The only driver to win the World Championships in both 1:8 and 1:10, Adrien Bertin showed there is still life in the veteran posting an impressive P5 on what is set to be his final World Championship appearance.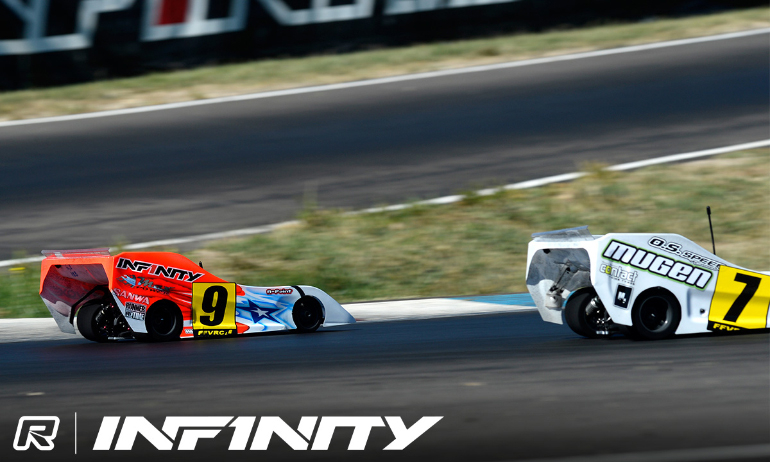 'Really, really close. I am really, really happy. It was a lot of fun', was the reaction of a rather happy looking Balestri. The Italian continued, 'the heat before was super hot so my engine was rich at the start (of Q3) because of the cooler conditions and because of this I was just aiming to run without mistake and claim important points.  But the engine started to get better and in the end I could push. I saw many drivers were super fast and knew it was going to be super close. And it was super super close.  He concluded, 'I am really happy to take this one and say a big thank you to all the guys who have worked so hard on the car'.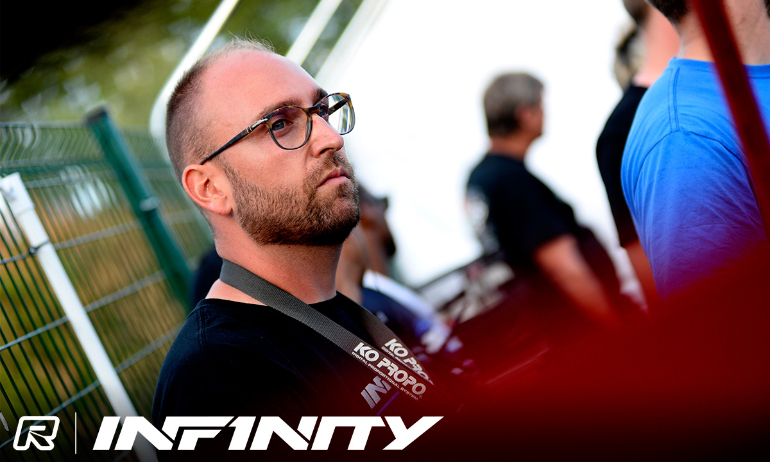 Only 15th fastest in each of the opening two qualifiers, Tironi said, 'It was super close'.  Only 6/100ths off Balestri, the friendly Italian said, 'I am super happy with my car and engine. Heat by heat I am getting a better feeling with it.  It is not safe, nothing is safe here on this track but I now have the confidence to be able to push and at the end it was a super good run'.  With this performance, the former 1:10 World Championship podium finisher, is looking forward to tomorrow's remaining three qualifiers.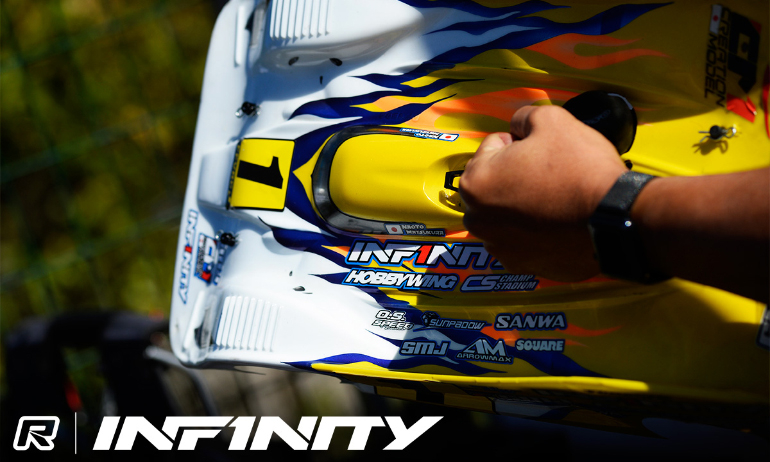 'I'm happy it was super close' said Matsukura after Q3 but it was clear the Japanese driver was frustrated at missing out on the TQ.  In the closing stage of registering his first TQ run, he said, 'It was windy again and the wind unsettled the car just before the climb up the hill into the sweeper. It cost me to lose a second because I had to come off the throttle and didn't have the speed to carry me up through the sweeper'.  The reigning 1:12 World Champion, a title he has won 4-times, he said, 'the result is not too bad buy I want to take the TQ so I will try again tomorrow'.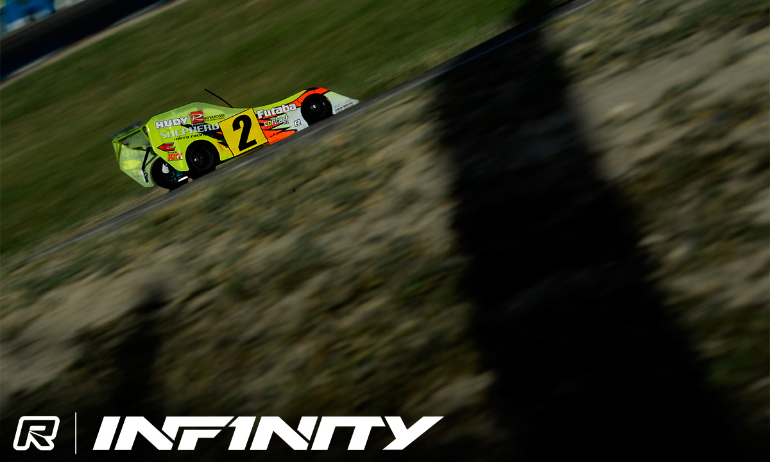 Summing up his run Kurzbuch said, 'again a lot of traffic which puts you out of your rhythm a little bit but for all the top guys it was the same'.  He added, 'we were close but I lost it in the last lap', his time a 16.279 compared to Balestri's 16.189 and Naoto's 15.835.  The Shepherd driver continued, 'overall the car, engine and mechanic are good and today we got one TQ point which is still the best time so it is still open. Everything is possible'.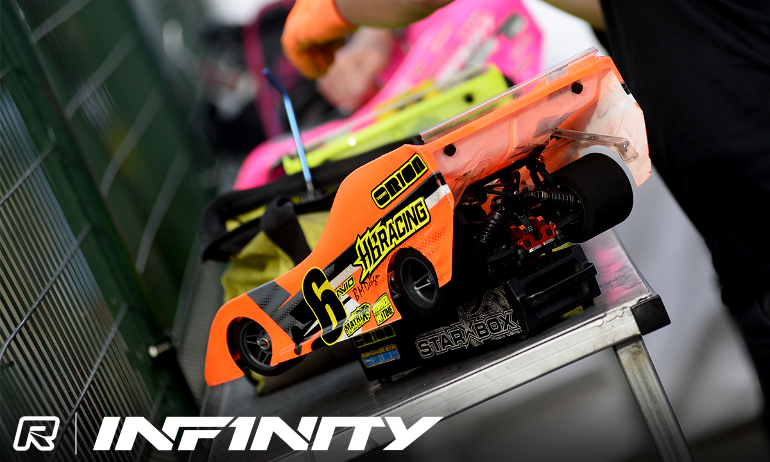 'My car was superb in the last one, I lost the TQ in the pits' was the reaction of very happy Bertin, the HB Racing frontman getting great pleasure from having to end early a conservation with his 1:8 Offroad World Champion protege David Ronnefalk to tell us about his Q3 performance.  He continued, 'My pitman dropped the car but he was also made a good call on the setting for the car for Q3 so its all good'.  Changing to a softer spring in the front he as well tweaking the droop he said this improved the rotation'.  He added, 'I really enjoyed that (Q3).  I felt everything came together. In the first two I was super nervous and I drove like an old man but after this I feel much younger'. Two years since he last competitively raced 1:8, the Worlds in Brazil, he said, 'I am so busy with my HB work normally this will be my last race so I want to go out properly by giving it my all. I hope to keep the good momentum tomorrow and get a Semi spot'.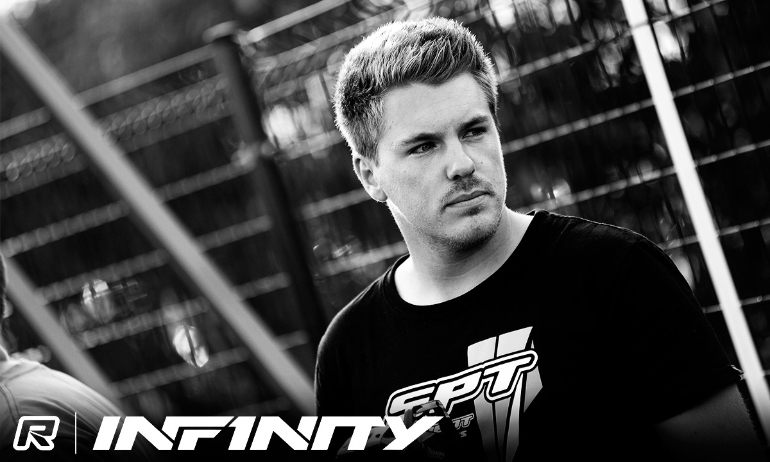 Completing the Top 6 would be reigning 1:10 World Champion Dominic Greiner.  The Serpent driver described it as, 'the first good run today'.  Suffering '2 or 3 little mistakes', the German said 'it was very close' a fact that added to his frustration with traffic. 'I was stuck behind a guy who would not let me pass him'.  On his early two qualifying attempts, he said 'an important screw came loose in the first one which made the car hard to drive and in the second I had bad tyres but lost it on dirt put on the track by another car and threw it off the track'.  With a mistake by Bruno Coelho that required him to be marshalled in Q3 ending his chances, it was Alessio Mazzeo would was the top Xray finishing just behind Greiner and ahead of ARC's Silvio Hachler.
View complete event results here.
View our event image gallery here.


---