November 1, 2019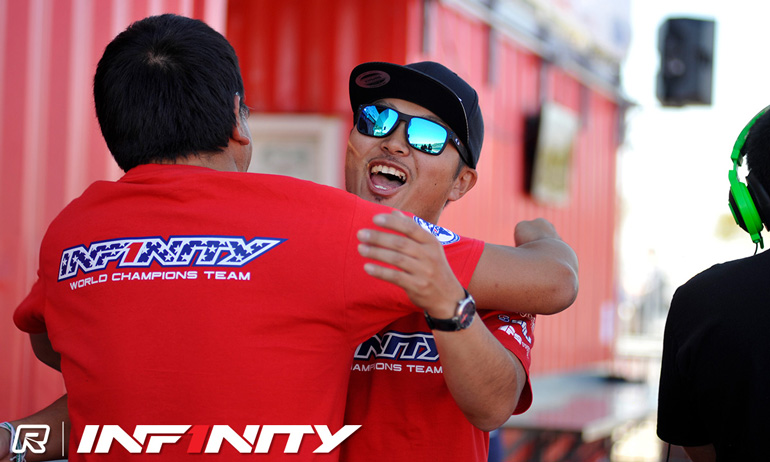 Naoto Matsukura effectively blitzed his rivals in Super Pole needing just three laps to set the fastest lap and book his direct starting position in the final alongside Infinity team-mate and Top Qualifier Dario Balestri.  Only the second time Super Pole has been held at the 1:8 Onroad World Championships, the 2nd through 5th placed qualifiers had the opportunity to avoid racing in the Semi Finals with the process comprising of a 3-minute warm up following by 6-timed laps of which each drivers fastest was counted.  With three of the drivers participants of Super Pole in France two years ago, first up was Jesse Davis with his best attempt a 14.640.  Next to go was Dominic Greiner who was making his first 1:8 Super Pole. Timing issues however meant his run was restarted and after much deliberation between officials on how he could continue the run he was forced to start his timed run from the pit lane with just a single warm-up lap.  Despite the disruption he improved on Davis' time by 1/10th of second.  Qualifying third overall, next up was Simon Kurzbuch who pushed Greiner off the top spot by 0.003 of a second.  Last to go and knowing what he needed to do, Matsukura duly delivered a 14.449 lap to go quicker than Kurzbuch by 0.084.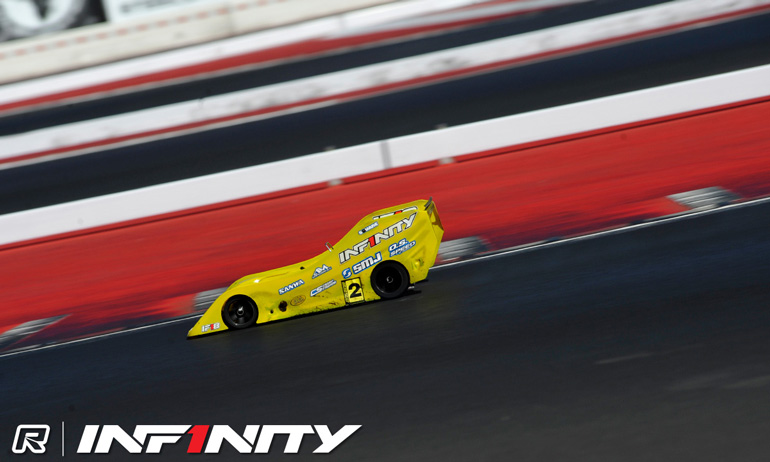 Reacting to his Super Pole win, Matsukura said, 'In the last qualifying round my engine was rich but we kept that engine and made adjustments in the warm-up.  After the first lap I knew I had the car & engine to do the lap I needed'.  Happy at maintaining his 100% appearance in nitro onroad World finals, this being only his third attempt and his third time qualifying into the final, the reigning 1:10 World Champion said, 'Everything looks good for the final but 1-hour is a long time so lets see.  I remember the battery from 2-years ago.  I will make sure to fully charge'.  Leading the final in Monteux he would crash out after his receiver battery died.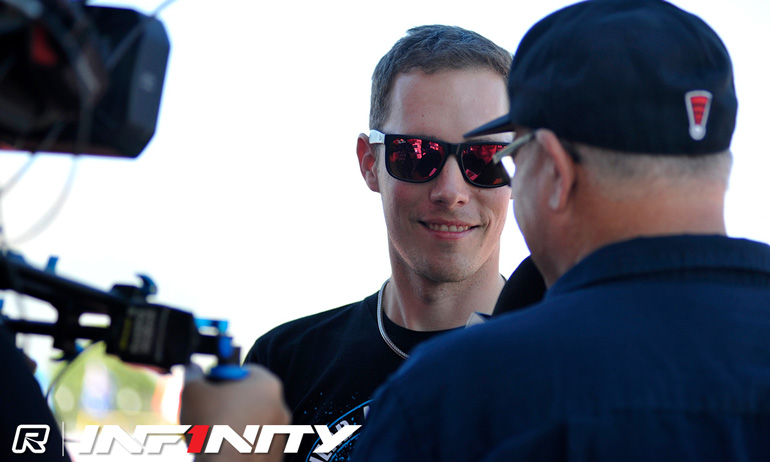 Having also missed out on the Super Pole to Matsukura last time, Kurzbuch said, 'the car was now pushing a bit but I tried my best and it was not enough so it was the same outcome as 2-years ago'.  Looking to tomorrow's Semi Finals for which he will start on pole, the Shepherd driver said, 'for the finals the car is OK for the best lap now it was not enough but we know what we need to do in our Semi'.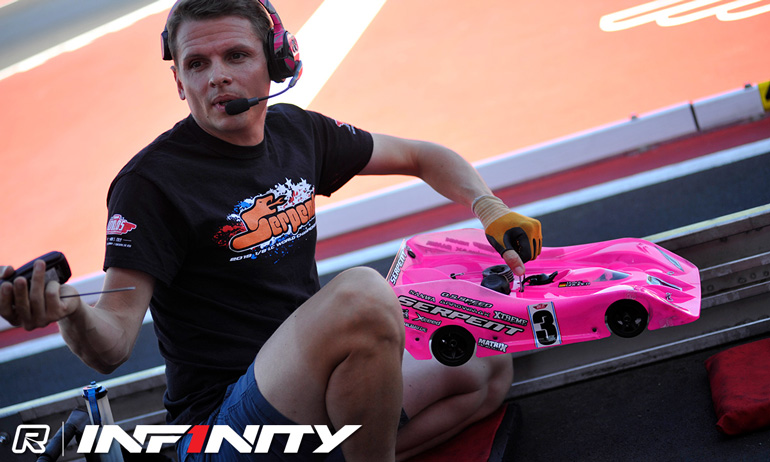 'I don't know if this is fair.  I had to come in 3 times and then the last time I come in I get just one lap before my timed laps', was Greiner's reaction after his Super Pole run.  Not sure what the timing issue was that forced his run to be stopped, the Serpent driver continued, 'The others had more time to get into a flow but my flow and concentration was broken because of the problem'.  Now set to start on pole for the first of the Semi Finals, he added, 'When I thought I was on my timed laps, I thought the first of them was my best one'.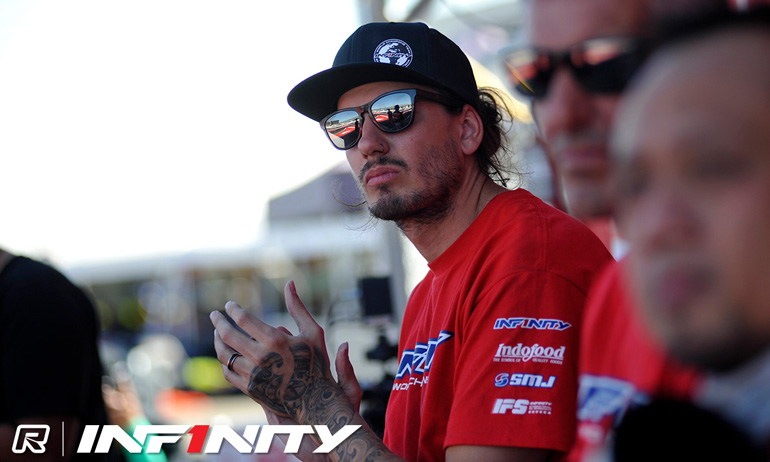 Speaking about his 6-laps, Davis said, 'the result was sort of what I expected'.  The Infinity driver added, 'we changed the engine and it was not better so we'll take that back out and put in the other one for the Semi Finals.  We should be alright again in the Semi'.
View the complete event results here.
View our event image gallery here.
---