January 24, 2020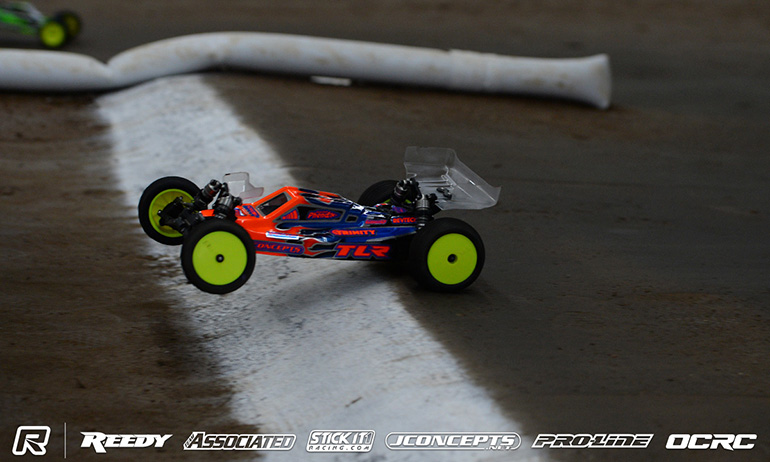 The 26th running of the Reedy Offroad Race of Champions is underway at the World renowned OCRC Raceway in Huntington Beach, California, with 2016 Champion Dakotah Phend setting the pace in both 2WD and 4WD practice.  In 4WD, the class which will kick off the racing action tomorrow, the TLR driver was quickest from Ty Tessmann over 3-consecutive laps with Ryan Maifield completing the Top 3 in front of Spencer Rivkin and World's podium finisher Yusuke Sugiura.  In 2WD, Phend was quickest over 2-time champion Dustin Evans with Associated team-mate Broc Champlin showing good pace in 3rd followed by Joona Haatanen, Rivkin and Maifield. For defending champion Jared Tebo, practice saw him post the 9th fastest time in 2WD and 15th of the 24 car field in 4WD.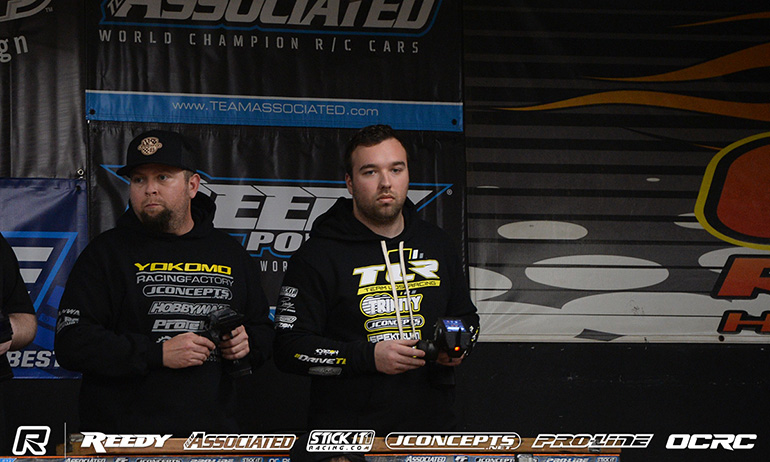 Summing up his 2 runs on the track in each class, Phend said, 'It's going good so far. I am just breaking in tyres and getting used to the track but both cars are feeling good.  They are pretty close and once we start racing they will be there'. Asked his thoughts of this year's track layout, he said, 'It's fun. The rhythm section is a little challenging with the timing but it's not hard and should be fun for racing.'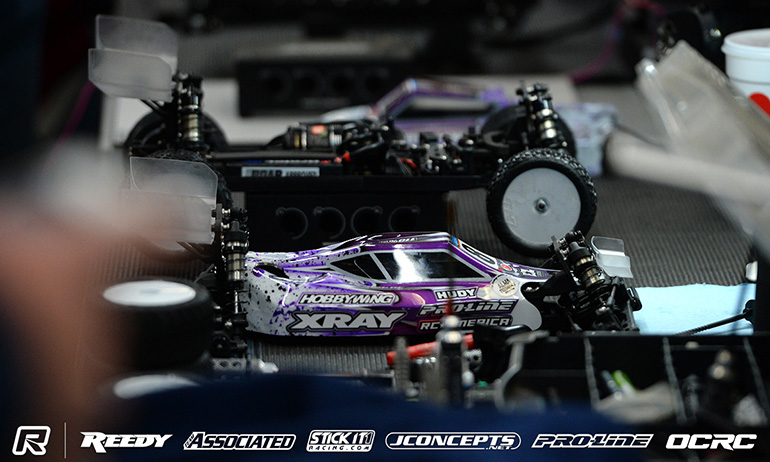 'The best layout so far for the Reedy Race. You wont have to force your way to pass. I should make for good racing', was Tessmann's reaction when asked about the layout.  Commenting on his cars, the Xray driver, for whom the Reedy Race is one of the main title's that still eludes him, said, 'We have 4WD figured out but in 2WD we are struggling for rear grip but by the time 2WD comes around there will be far more grip.'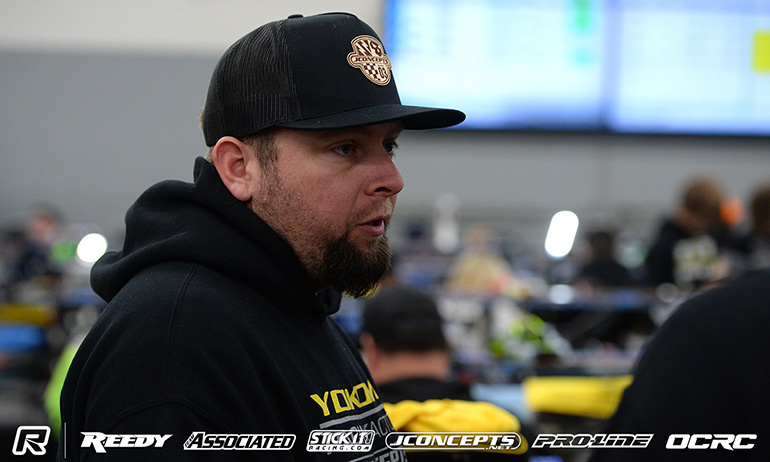 Summing up his practice runs, Maifield said, 'both cars are good, I'm just waiting for the tyres to come in and working on my new power plant'.  Signing with Hobbywing for the 2020 season, the Yokomo driver said, 'this is the first time seeing a rhythm like that so I am working on fine tuning the speedo to that'.  The 2015 Champion continued, 'we are trying to prepare the car for the grip later in the event when it will be much higher for 2WD.  We are in the ball park speed wise'.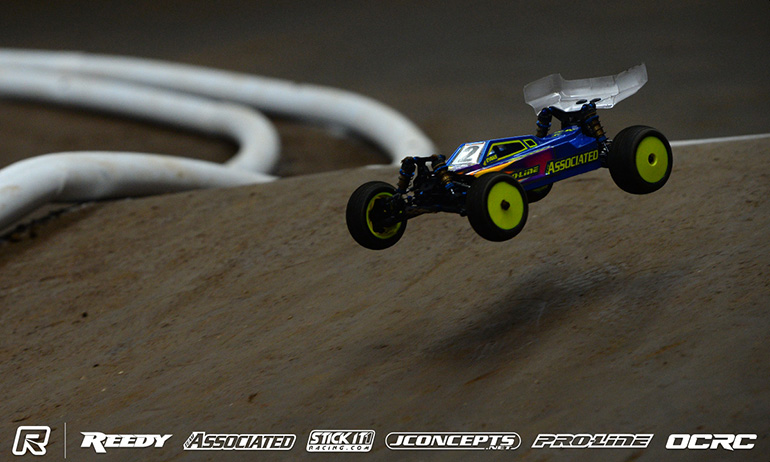 'My 2WD is really good, the speed and pace is really awesome', was Evan's reaction to setting the second fastest time in 2WD.  On his 4WD, the 2011 & 2018 Champion said, 'It's a little off and needs more speed but it feels good to drive'.  Describing the track as 'pretty high speed' he shared the general view that it's a good layout adding he liked that they had also managed to include a slow speed technical section however he felt this could cause some issues. 'We'll see what the rhythm section is like at the start but I think most drivers are agreeing on the same line now so it could be fine'.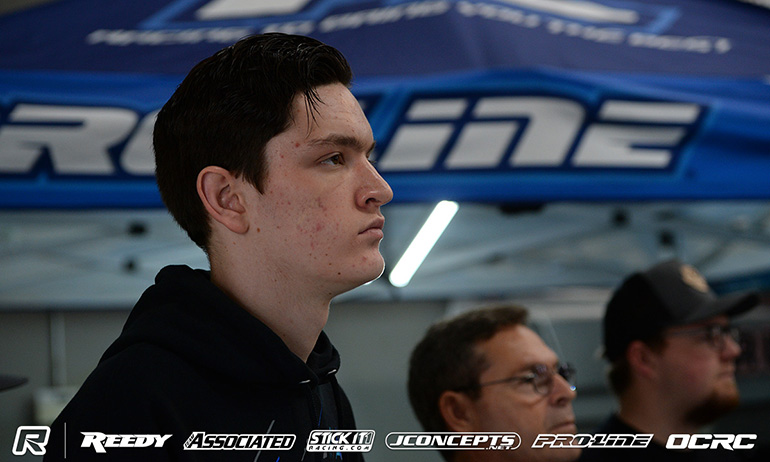 17-year-old Champlin said he hasn't changed his cars from what he arrived at the event with but for the final 2WD practice he might take out some of the weights and see if it stays more stable on power. On his 4WD, the former Open Champion said, 'We are close but if I can make the rear end a little stiffer it will be good'.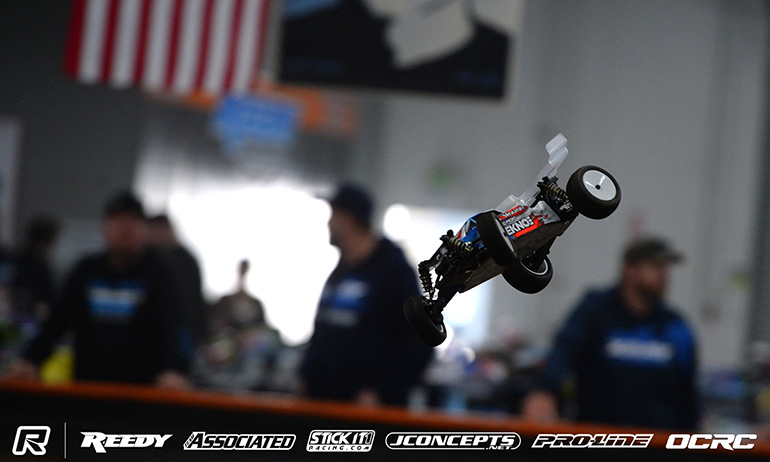 Asked about his practice pace Tebo replied, 'I am getting comfortable with the track. The tyres and track are still breaking in so it's hard to decipher what is changing.  I am adjusting my 4WD a little to get it faster'. On this year's track build, the Tekno driver said, 'It is a pretty good layout but the racing will be fairly tough. It's fast so its going to be single file as you need to stay on the racing line', concluding, 'There's probably going to be carnage'.
View our event image gallery here.

---