September 16, 2023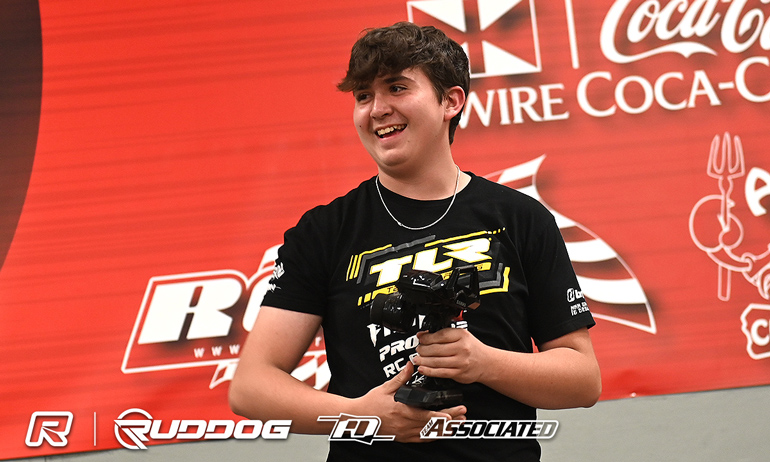 World Championship Top Qualifier Tater Sontag has converted his pole position into a win in the opening A-Main of 2WD.  The Team Losi Racing driver  survived a number of moments including one on the opening lap to lead a chaotic race from start to finish.  Getting a few opportunities to challenge Sontag at the front, sixth place qualifier Aydin Horne would finish 2nd after seeing off a challenge from multiple World Champion Ryan Cavalieri, the Schumacher having to give back a place to the Team Associated after they made contact.  Starting second on the grid defending Champion Spencer Rivkin had a rough opening lap that dropped him to last with the Arizona driver only able to recover to 6th behinds team-mate Davide Ongaro.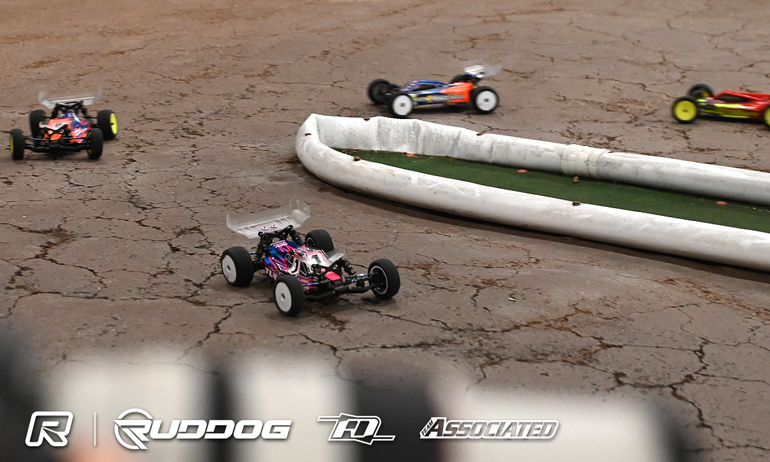 With the emotional pressure of starting from pole on his 1:10 Worlds pouring out as he sealed the A1, Sontag summed up his winning effort with, 'It was a little rough for sure.  I had a moment on the first lap but lucky still came out in front.  I had one more bobble myself so for sure getting that race done is a lot of weight off my shoulder.'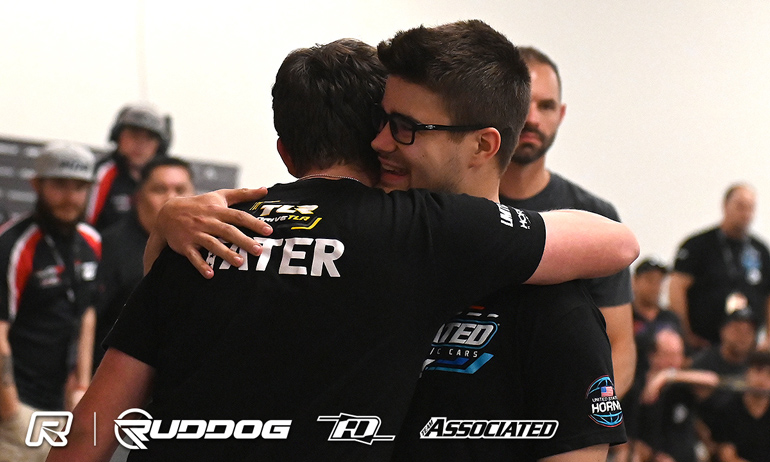 'Honestly it was a surprise to move up the field like and I was caught off guard by my position', was Horne's reaction to the first of the three A-Mains.  The 21-year-old continued, 'I went defensive instead of offensive but it was a good race'.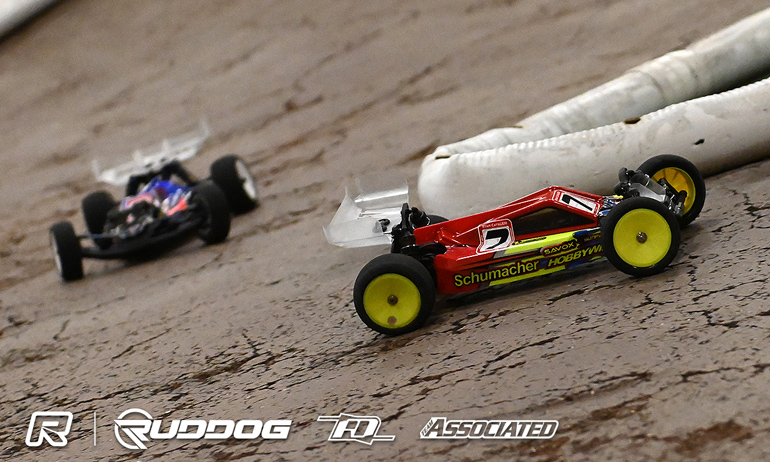 Cavalieri said, 'I got a great start man and drove around the carnage'.  He added, 'I thought I could get around Aydin but clipped the pipe and we made contact.  I didn't feel it warranted a penalty but I had to give the spot back.'  Fired up by his race, the Californian said, 'I'll try do the same thing and try not be in the carnage'.
View our event image gallery here.

---