September 16, 2023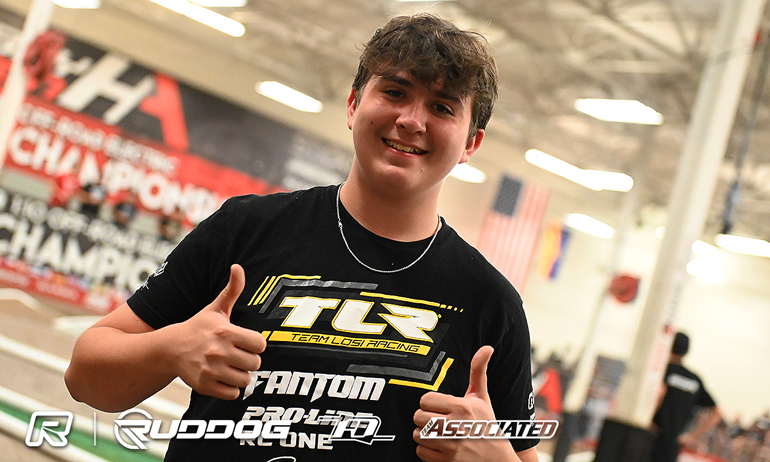 Tater Sontag will line-up as Top Qualifier on his 2WD World Championship debut, the 16-year-old securing pole for the title deciding A-Main with a P3 for the fifth & final round of qualifying this morning in Arizona.  With several drivers desperate for a strong round this morning to make the cut for the A-Main, it would be Broc Champlin who came out fastest from Davide Ongaro and Sontag.  Reigning European Champion Marcus Kaerup had been on target to TQ the round until he came upon traffic.  With no call from the race control, onlooker calling for the call to be made by officials for the traffic to open on, as the Dane tried to execute a pass they tangled.  Losing almost 2-seconds, a clearly frustrated Kaerup would finish P5 for the round.  Having TQ'd the opening qualifier Dakotah Phend would need to be marshalled and Q4 pace setter Spencer Rivkin would have a mistake meaning they didn't better their points tally.  Overall Rivkin will try to defend his World Title from P2 behind Tater and ahead of newly crowned 4WD Champion Ongaro who lines up third followed by Champlin.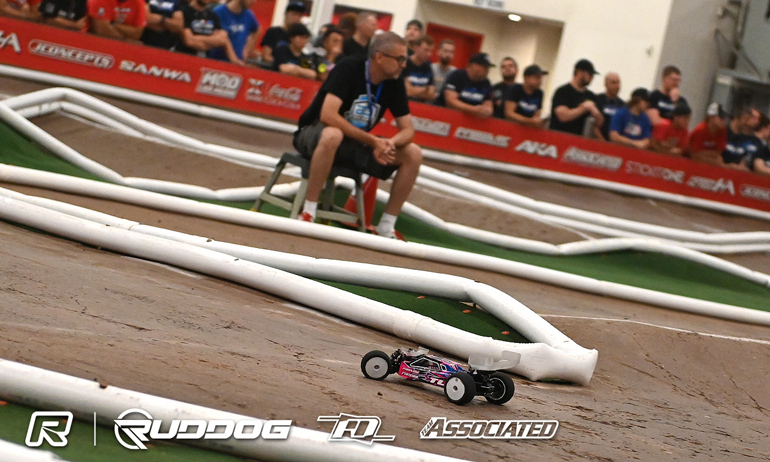 Commenting on Q5, Tater said, 'It went well.  I knew that Spencer and Dakotah were going to  push for the TQ but I could see in my peripheral vision that Dakotah had a bad first lap and then Spencer had a mistake.  After that I just tried to run a decent round and hit my marks like I have been trying to do every other run'.  Asked about the finals, the 16-year replied, 'I'm going to freshen up my car and just do what I can.  I'll try to hit my marks and see what happens'.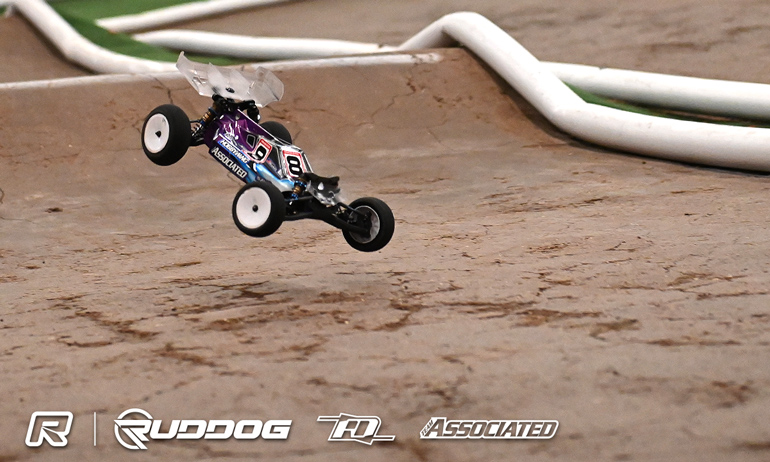 'I was going good but made a driver error all on my own', explained Rivkin.  Looking to the finals, the Team Associated driver who is chasing a third 2WD World Championship Title today, said, 'Congrats to Tater on the TQ but think we are in a good position.  We are starting P2 and we'll let it rip.'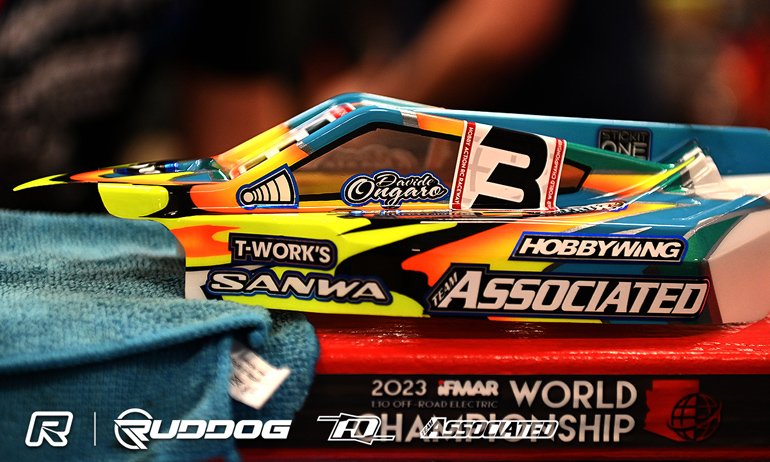 Ongaro said, 'I'm happy with 3rd place in the A-Main.  We arrived at our goal to make the A-Main'.  The Italian continued, 'I tried for the TQ but I think 3rd place is a better position for the start.  It will be a close race but 2WD you can make more mistakes so let's see'.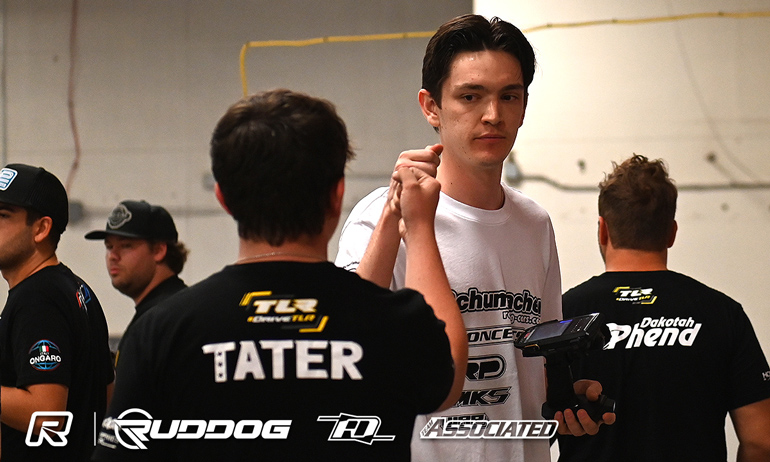 Making it four different drivers to post a TQ run over the five rounds of qualifying, Champlin said, 'my car car was easy to drive and felt fast.  The run put us 4th for the Mains'.  Confident he can race at the front in the finals,  the Schumacher driver said, 'there will be a lot of opportunities as everyone is having bobbles over a run so we'll aim to capitalise on that and try to move forward in the race'.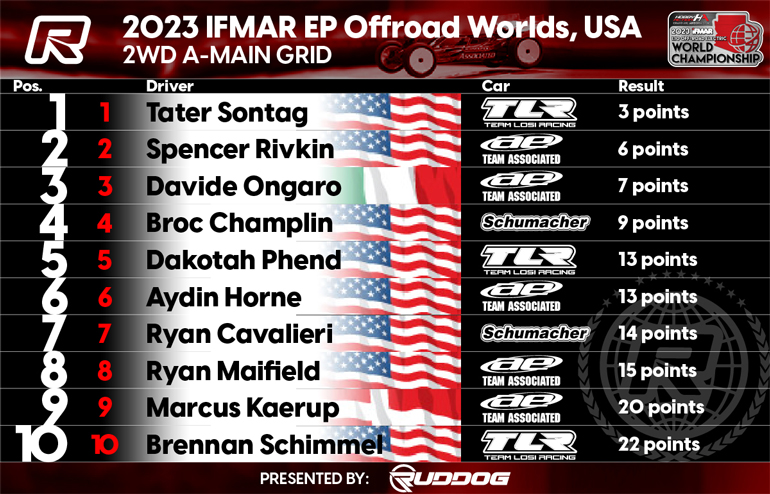 View our event image gallery here.

---