April 15, 2016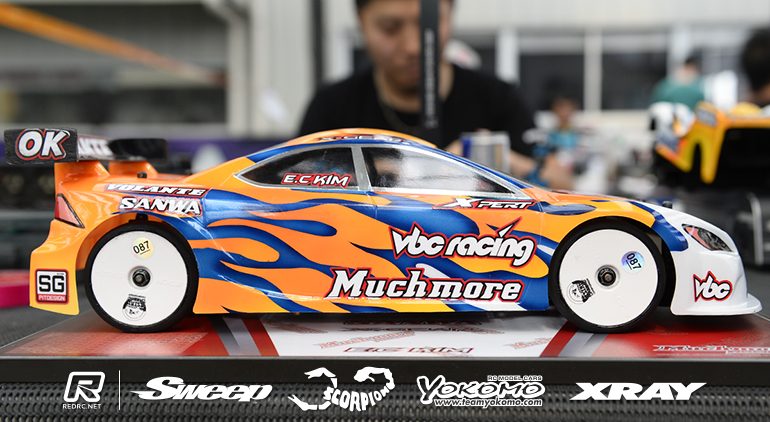 Chassis – VBC  Wildfire D08
Motor – Muchmore Fleta ZX 5.0T
ESC – Muchmore Fleta Pro V2
Batteries – Muchmore 5400 mah
Tires – Sweep (handout)
Radio/Servo – Sanwa/Xpert
Bodyshell – Protoform LTC-R 2.0
Remarks – Korean ace E.C. Kim is running the latest version of the Wildfire called D08 in the short shock configuration. His car is also equipped with titanium screws, an aluminium chassis, hard compound c-hubs and a front brass suspension brace.
Image Gallery

---