January 26, 2019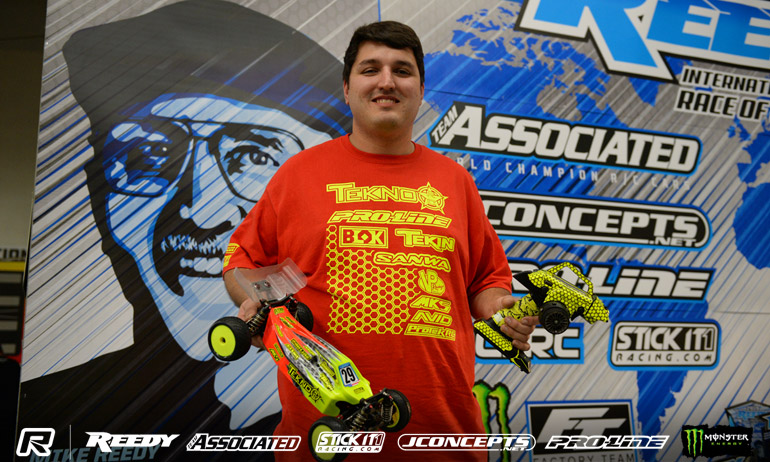 Joe Bornhorst is the surprise points leader at the end of the opening day of the Reedy Race of Champions at OCRC Raceway in California.  After four of the 12 rounds of racing, the Tekno driver holds a 1-point lead over new team-mate Jared Tebo thanks to a very consistent day in which he finished all four races in the Top 3 including a win in the second round. Also having a consistent day of 4WD action, Tebo ended his day with his first win of this the 25th running of the race, taking the opening race of the final round ahead of David Ronnefalk.  The other winners of the round were Ryan Maifield, who took his second win of the day ahead of defending champion Dustin Evans, with Cole Tollard concluding the day's Invitational class racing with a win over points leader Bornhorst. The same race would see Ryan Cavalieri finish 5th, the Yokomo driver holding 3rd in the overnight standings with 2 rounds of 4WD to go before the switch to 2WD.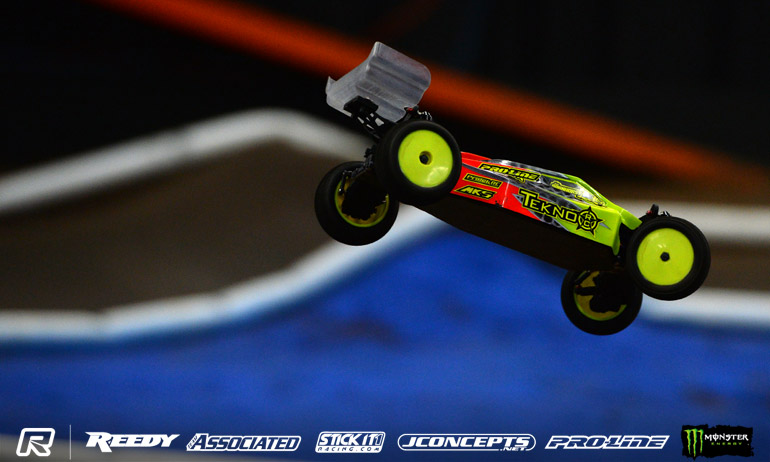 'How about that. It's pretty damn cool', was a very pleased Bornhorst's reaction to finding himself leading the Reedy Race.  On his fourth round performance the American said, 'I started 3rd and got up to 2nd. I made a little bit of a gap behind me and then started to go for the win but I got caught up in traffic and decided to take the 2 (second place)'.  Asked about tomorrow's racing, he replied, 'if it ain't broke don't fix it. I'm just going keep checking it over and keep on doing thing'.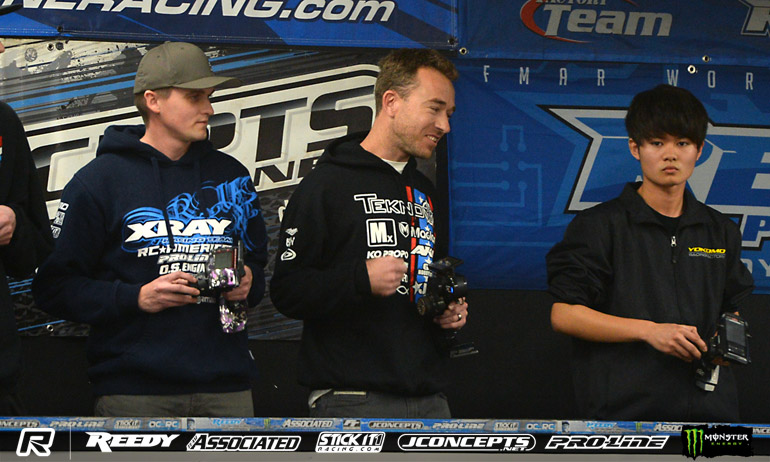 Tebo described his race as 'a great run'.  Displaying a fresh new lease of life following his signing with Tekno, the former World Champion said, 'I made no changes to my car all day. It has been really good I just haven't driven that well or had things go my way but I drove really good that time.  It was great racing with Ronnefalk, Orlowski and Haatanen. We were going really fast. It was really intense so I am really happy to get that win.  It was a great way to top of the day'.  On sitting second in the points, the former Kyosho driver said, 'Who would have thought I'd be second and Tekno would be sitting 1-2. The car is pretty darn awesome'.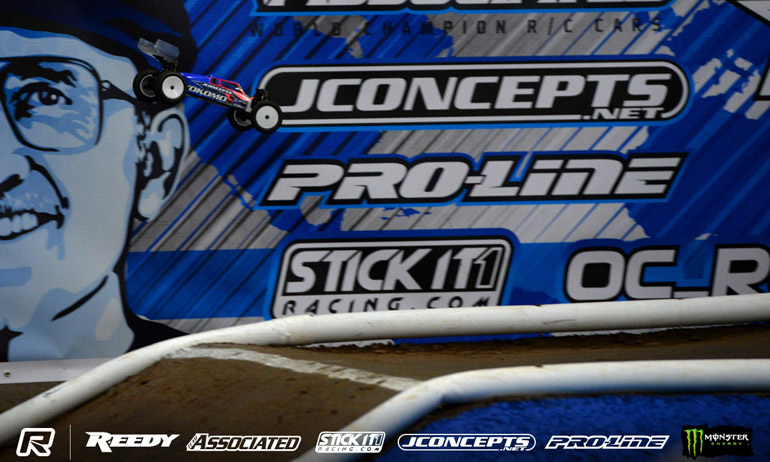 Carrying a 10 from Round 3 which positions him 8th in the Day 1 points table, driver's allowed one dropped score per class, Maifield was happy to end his day with a second win.  The Yokomo driver said, 'I started 5th and was patient at the beginning and just waiting for the carnage ahead of me to happen.  Then I was behind (Pole sitter) Brent (Thielke) and he had a mistake and I got by'.  The Arizona driver continued, 'The run before I thought went good but ended bad'. Starting 8th he added, 'I was up to second and then crashed on my own and got a 10th from it but hopefully that is my throw away'. Asked about his car he replied, 'I am just going to check her over and see how tomorrow goes'.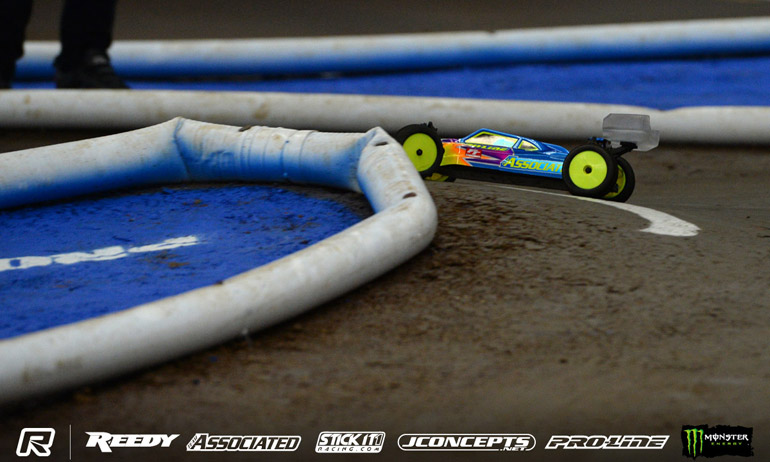 'I was pretty lucky that one', was how Evans summed up his P2 for the round.  Chasing a third Reedy Race title, the Team Associated driver said each time I start at the back there are zero incidents but this time I got a little luck which is part of the Reedy Race.  I'll take a 2 out that'.  Starting 9th on the grid, Evans was promoted  to second in the final two minutes of the race when first Brent Thielke and Alex Kosciuszek got together off the front jump. With Kosciuszek waiting to give the place back to Thielke he got collected by Spencer Rivkin allowing Evans to slip by his team-mates for 2nd place.  Sitting 5th in the points, Evans said, 'I am using an 8th right now so I will keep plugging away so I can drop that. For sure I am still in it'.  He added, 'the points are going to be a lot higher this year. It is harder than previous years to get from the back to the front'.
View the complete event results here.
View our event image gallery here.

---