July 25, 2009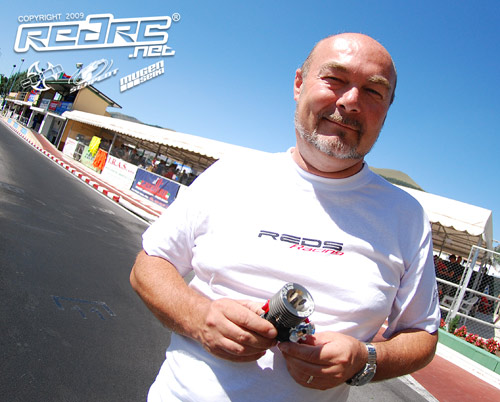 After qualifying ended we sat down with Engine tuning guru Mario Rossi to discuss his latest venture Reds Racing. The name comes from Mario's second name which translates to the english word Red and is the result of his collaboration with Salvatore Schepis of SM Models that we announced back in April. Using the BOSS engine as a base, Mario will tune the unfinished parts that he receives from LM, who currently manufacturer these engines. Together with his son Marco, who brings his engineering skills to the project, the two will work on creating the new line of motors.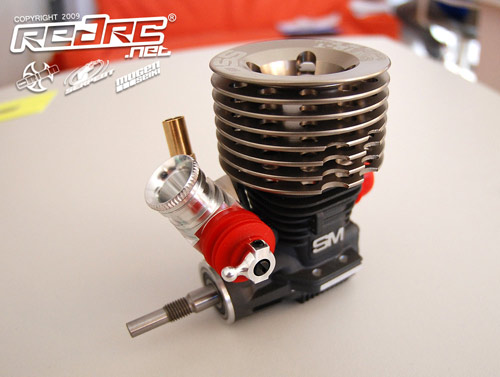 Expected to be available in September, there will be 2 types of engines to choose from, a hand modified top of the line motor with ceramic bearings and aluminium carburettor and a standard version that has steel bearings and a plastic carburettor. The two are easily differentiated by their case colour which is grey for the modified version and silver for the standard. Available in .12 and .21 versions, Schepis Models will handle the worldwide sales through their network of BOSS engine distributors.
View more photos of this new engine here.
---