July 22, 2008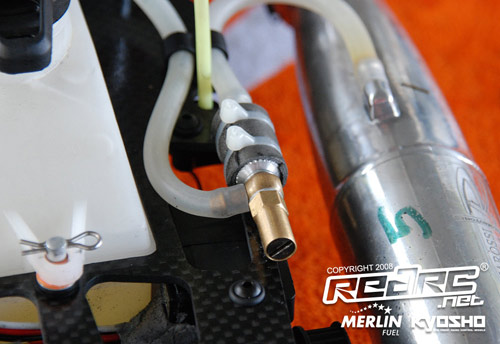 While the action on the track is heating up as the drivers finalize their setups, we took a look through the pits to see what was new here at the event. Most interesting thing being tried is this back pressure adjustment needle on the car of Massimo Fantini. Mounted in the pressure line, it can be adjusted to best suit the present conditions and is currently being tested as a way to help conserve fuel. As always at gas races conserving fuel is super important and other racers are trying similar things, with many of the front runners adopting the CRF Constant pressure device in an attempt to make the 5 minutes.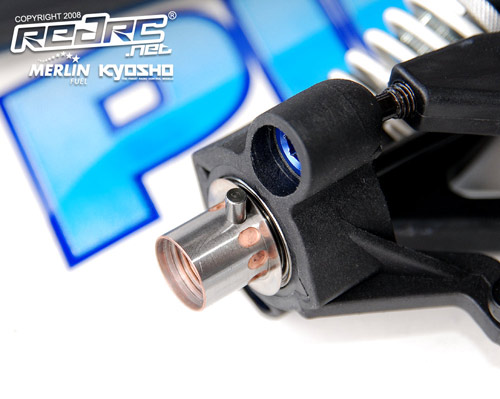 Also new, and spotted on the Kyosho Evolva M3 of Alberto Picco, are these Collari made lightened spring steel axles that are designed to be used together with wheel nuts to keep the wheels perfectly true. Available for both the front and rear of the car, they have been lightened through the milling of small grooves around the outside of the outer edge.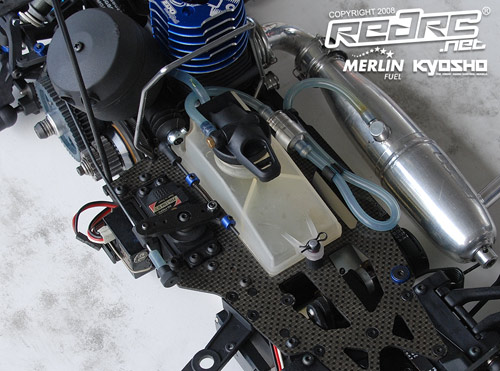 Another interesting thing to note is that a lot of the Kyosho Evolva M3 racers are running with a different fuel tank to the standard version. It seems the Serpent tank is the most popular and helps cure the fuel pick up problems that the original tank apparantely suffers from.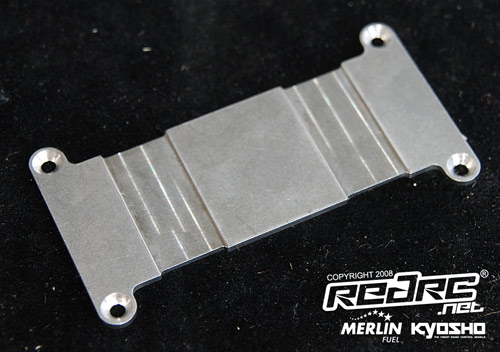 New on the bench of Adrien Bertin are some new optional parts for the Evolva M3, some like the aluminium front upper suspension arm brackets we have seen before, but others like this steel battery plate are new and similar to versions on other cars, adding weight to this optimal place on the car.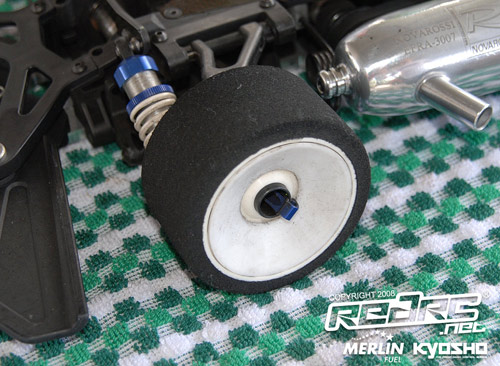 Finally, for now, the front disks that come with the Matrix tires are in use by factory Kyosho racers Ilia Van Gastel and Adrien Bertin. Said to make the turn into the corner smoother, they remain as a seperate disk over the spoked wheel to retain the flex benefits of such a wheel combined with the better aerodynamics of the disk.
View our image gallery here.
---