July 31, 2008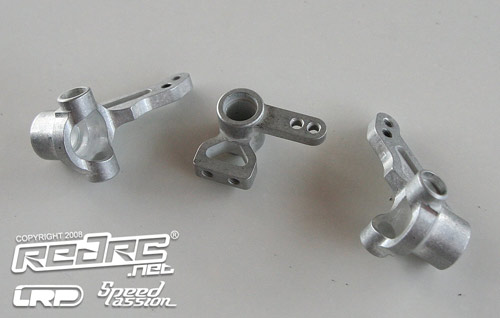 A quick look through the pits here in Vila Real have revealed a number of new products being run and tested by some of the top drivers. Corally racer Marc Fisher from Germany is running some new prototype parts on his RDX Phi. There are new rear uprights that have 1mm lower top mounting points, also the front steering blocks have received some attention together with the new servo saver part that has simpler to adjust Ackermann.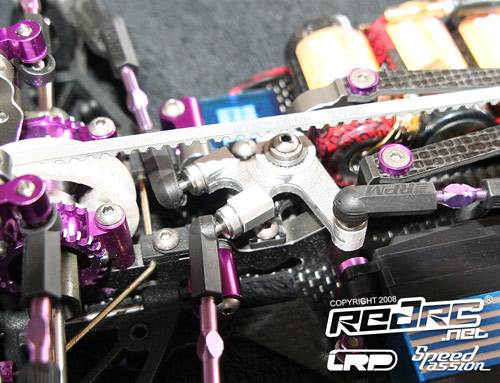 Over at the Schumacher pit, the whole team are running the company's new Mi3.5, which is much lighter than the original Mi3 and is better suited to rubber racing with the use of soft plastics in the car to help generate grip. Also seen on the car of Chris Ashton, is a new servo saver part, which is very similar to that seen on the RDX Phi, allowing for easy Ackermann adjustment. The steering round mounting positions are in the same position as on the original servo saver yet in this configuration it just seems to work better.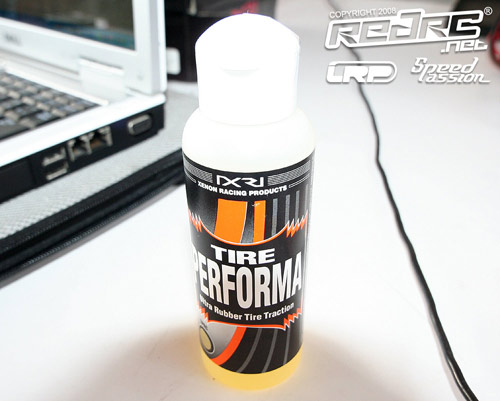 Our friend Taru from Xenon has made the trip from Japan to be here and he was showing us their tire additive 'Tire Performa', which is in extensive use by the racers on this track. While not new in Japan, released over a year ago there, in Europe the product has just become available.
View our image gallery here.
---